Free multilingual voice translator app VoiceTra for your Japan Travel
With the long-awaited recovery of inbound tourism, multilingual support is an essential part of the framework to accommodate international travellers in Japan.
In July 2010, the National Institute of Information and Communications Technology (NICT), a national R&D corporation under the Ministry of Internal Affairs and Communications (MIC), released a multilingual voice translator app, 'VoiceTra'.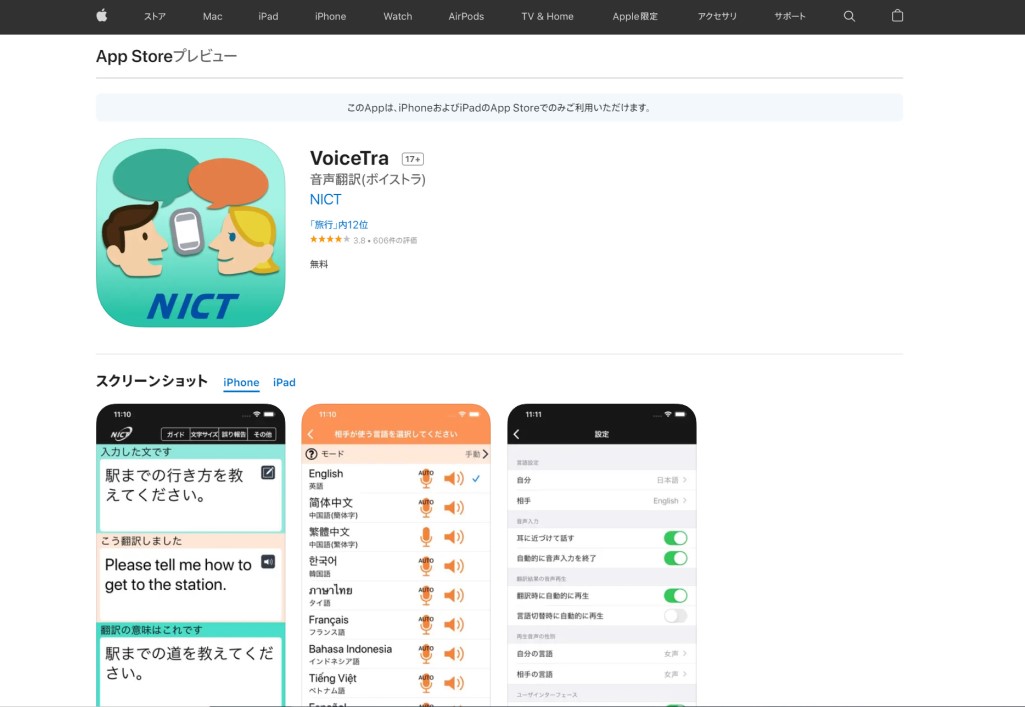 The app was developed under an "all-Japan" system to achieve the MIC-led goal of establishing a society without language barriers for international travellers in Japan by 2020. It covers 31 languages, including Malay, Indonesian, Arabic, and English, completely free of charge(*).
*Data network charges are borne separately by the user.
Some languages are available for speech input, automatic language identification or speech output. It has a highly user-friendly interface with a simple system design.
As of 30 June 2022, the app has been downloaded 8.2 million times in total, with a 3.8/5 rating on the App Store and 4.0/5 on Google Play, making it a popular app for communicating with foreigners.
Go to the link below to download the app.
・App Store  https://apps.apple.com/jp/app/voicetra/id581137577
・Google Play https://play.google.com/store/apps/details?id=jp.go.nict.voicetra
Also see:
"GrabTaxi" cooperation with Japan taxi app "GO"
---
We have a network of Japanese companies keen to expand into the Halal market in Malaysia & Indonesia.
If you are interested in connecting with sustainable technology companies in Japan, simply JOIN the network from below. We will match the right one for you!