Kobe Airport to handle overseas flight, New hub for Asian routes in Kansai
Kobe Airport plans to start international flights by 2030.
This is driven by expectations of a recovery in passenger demand in the Kansai region, and the reinforced infrastructure of the 3 Kansai airports [Kansai International Airport (KIX), Osaka International Airport (ITAMI), Kobe Airport (KOBE)] as a single hub.
While KIX has a 4,000m-long runway, Kobe Airport has a medium-sized runway of 2,500m, so medium-sized aircraft, mainly on Asian routes, are expected to operate there.
According to Kansai Airports, the operator of all three airports, the gross passenger traffic at KIX for the Osaka-Kansai Expo 2025 may reach 37 million, 30% more than in FY 2018, the year before the Corona disaster. It is also estimated that the number of passengers will reach a maximum of nearly 50 million in FY2030.
By 2025, KIX looks to set the upper limit for the number of arrivals and departures at 300,000 per year, the same scale as that at Narita Airport.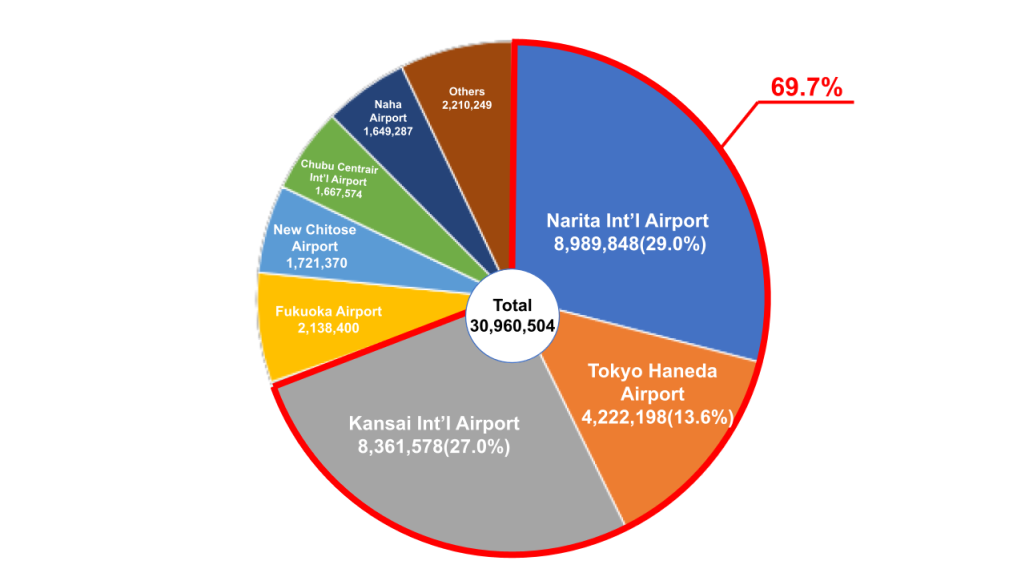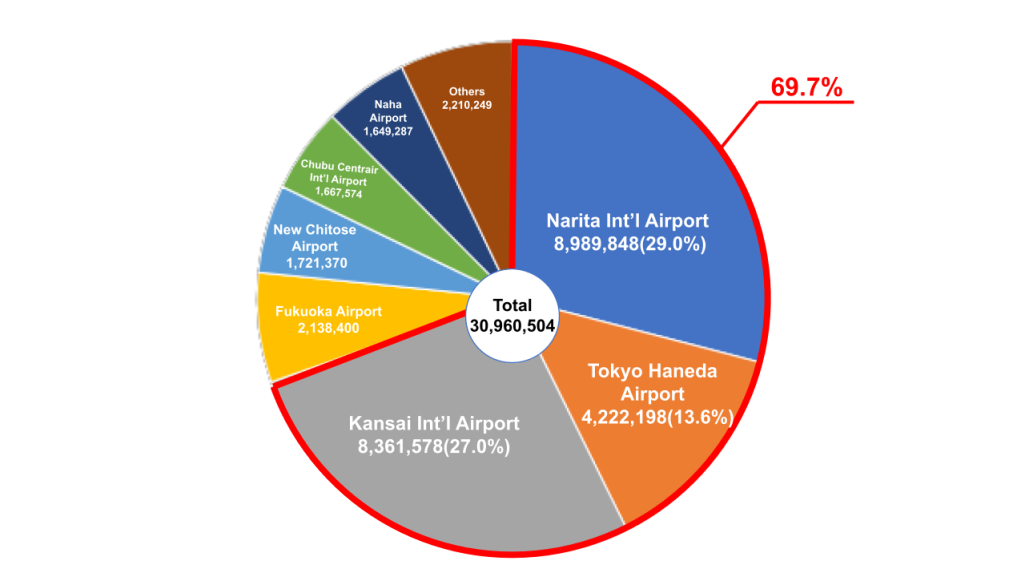 By the airports used by inbound and outbound foreign tourists, the major airports of Tokyo and Osaka account for about 70% of the total. With Kobe Airport offering international services, flying to the Kansai region, housing one of the popular tourists destinations like Kobe, Kyoto and Osaka, will surely become much easier.
Related Article:
Grand OPEN 2025, Kansai International Airport undergoes major renovation
---
We have a network of Japanese companies keen to expand into the Halal market in Malaysia & Indonesia.
If you are interested in connecting with sustainable technology companies in Japan, simply JOIN the network from below. We will match the right one for you!