Sanrio as Ukiyoe? Say 'Hello Kitty' to Japanese culture towel
Hello Kitty and other iconic Sanrio characters emerge as 100% cotton, made-in-Japan towels—Sanrio Characters WA Towel (6 types). Available at Asunosya official online shop and others from 30 August.
The towels are made of 100% cotton gauze fabric that is soft to the touch, highly absorbent and breathable. Easy to wash when it gets dirty and dries quickly.
Making it ideal for all seasons for both indoor and outdoor use.
They come in 6 different brilliant designs, incorporating Japanese culture and essence.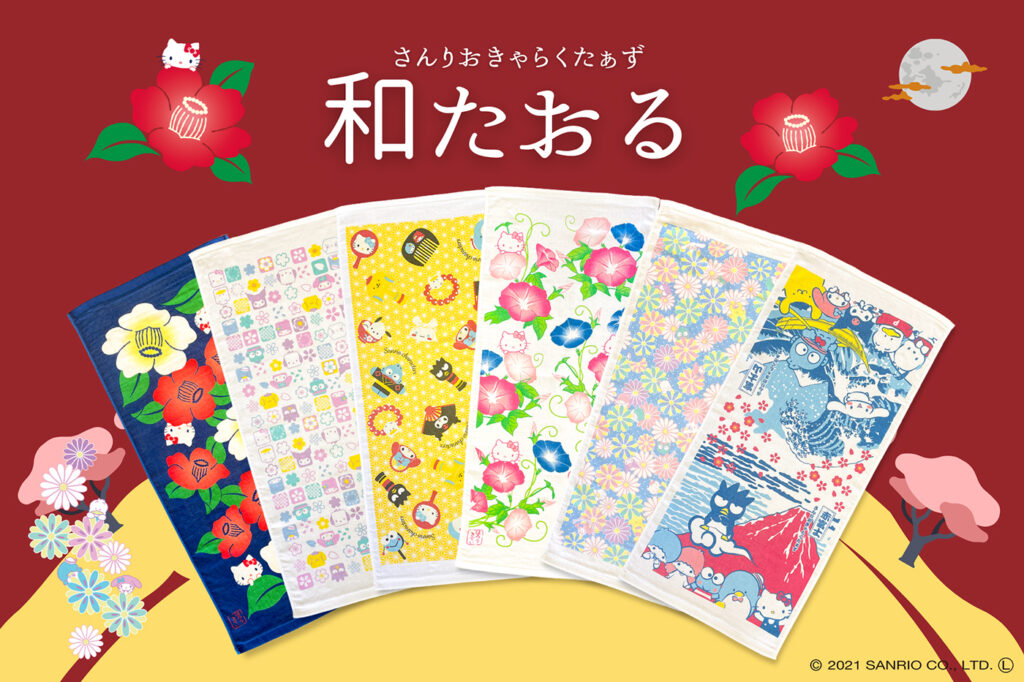 ・Four designs symbolising all four seasons in Japan: Cherry blossom, Morning glory, Chrysanthemum and Camellia, with the characters popping out here and there.
・One design depicts the characters as Japanese toys/articles: taiko drum, Japanese kite, fan and boxwood comb.
・One design illustrating characters slipping into the ukiyo-e* classic of 36 Views of Mount Fuji.
*ukiyo-e (浮世絵): a type of Japanese art of woodblock prints and paintings that flourished during the Edo era (1603-1867). Depicting female beauties, sumo wrestlers, kabuki actors, landscapes, scenes from folk tales and more.
---
We have a network of Japanese companies keen to expand into the Halal market in Malaysia & Indonesia.
If you are interested in connecting with sustainable technology companies in Japan, simply JOIN the network from below. We will match the right one for you!