See rare Noh costumes through handkerchief
CLASSICS the Small Luxury is the world's first dedicated handkerchief shop. The handkerchiefs were designed based on the valuable Noh costumes of the Hyogo-based Shukugawa Noh Theatre group "GASHOUEN".
This collaboration with GASHOUEN began in 2019 with an eye on Noh costumes used on stage in the traditional Japanese performing art Noh.
For the second edition, the shop released four designs featuring a pattern of costumes used in the Noh play "Tomoe" [details below].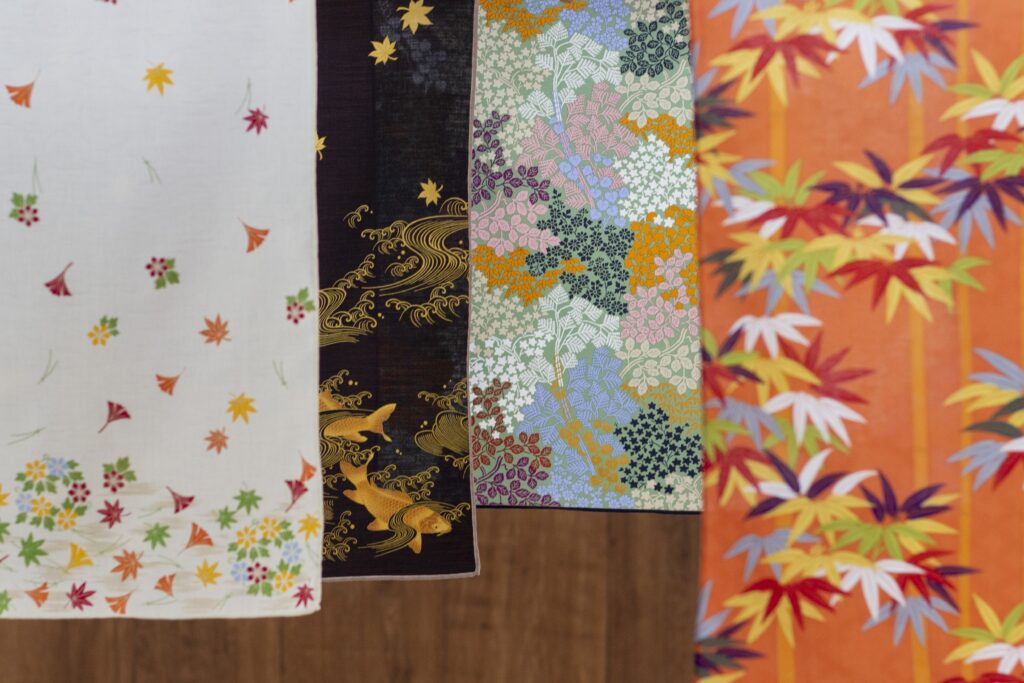 Noh (能, Nō) is a form of classical Japanese theatre with music, dance, and drama established in the 14th century; designated as UNESCO Intangible Cultural Heritage in 1957. A performing art that avoids direct expression and focuses on a subdued, hidden beauty. It incorporates masks, costumes and various props in a dance-based performance.
Noh costumes tend to use natural motifs such as flowers and plants to enhance the simplicity of the Noh setting. And CLASSICS the Small Luxury takes this traditional Japanese beauty with a modern touch.
■ Gashouen Collaborative Handkerchief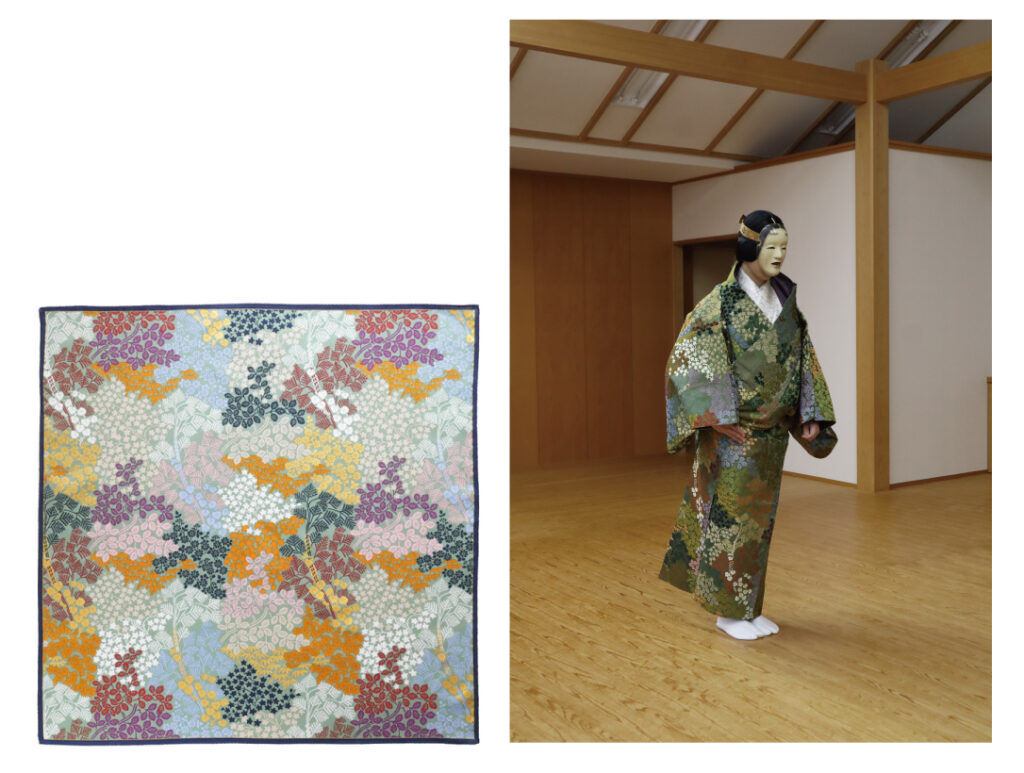 ・Kusaki
Inspired by the costume "Karaori*1 with Autumn Flowers on Light yellowish-green fabric (Moegi-ji Akikusa Monyo Karaori)".
This costume is mainly used for mothers or elderly women roles, having a graceful and serene air with minimal crimson.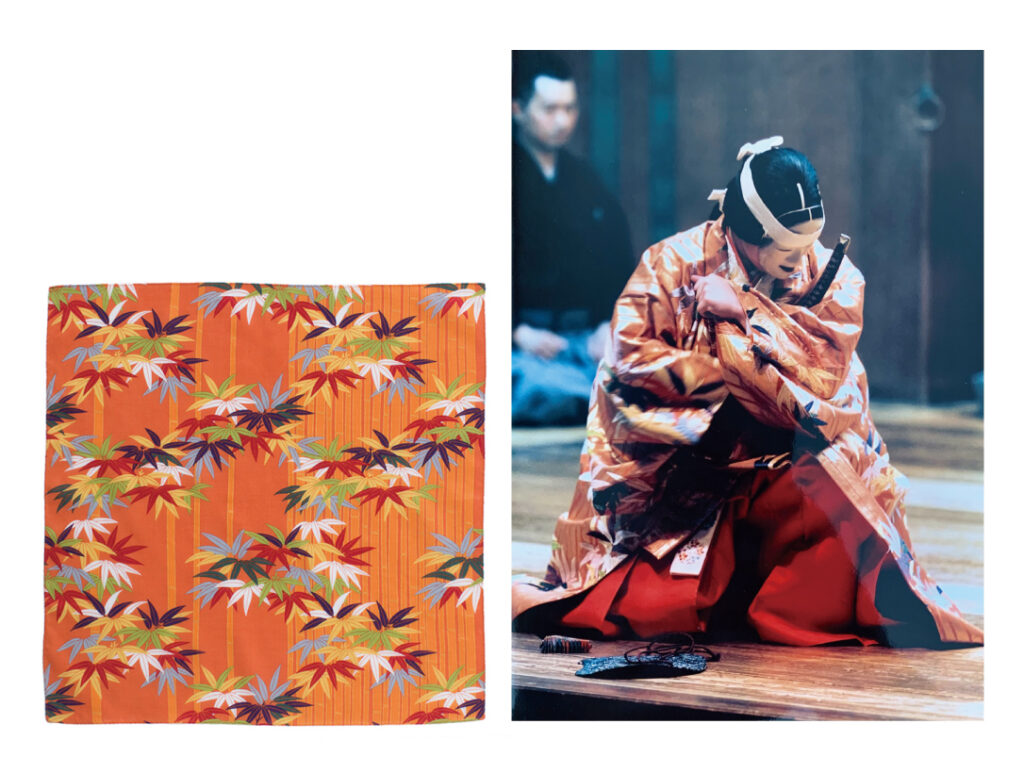 ・Take
Inspired by the costume "Karaori*1 with Bamboo Leaves on Crimson fabric (Iro-ji Sasa-moyo Karaori)".                             
It is used in plays such as the Noh play "Tomoe", which depicts the tragic split between the female warrior Tomoe Gozen and her beloved lord Minamoto no Yoshinaka.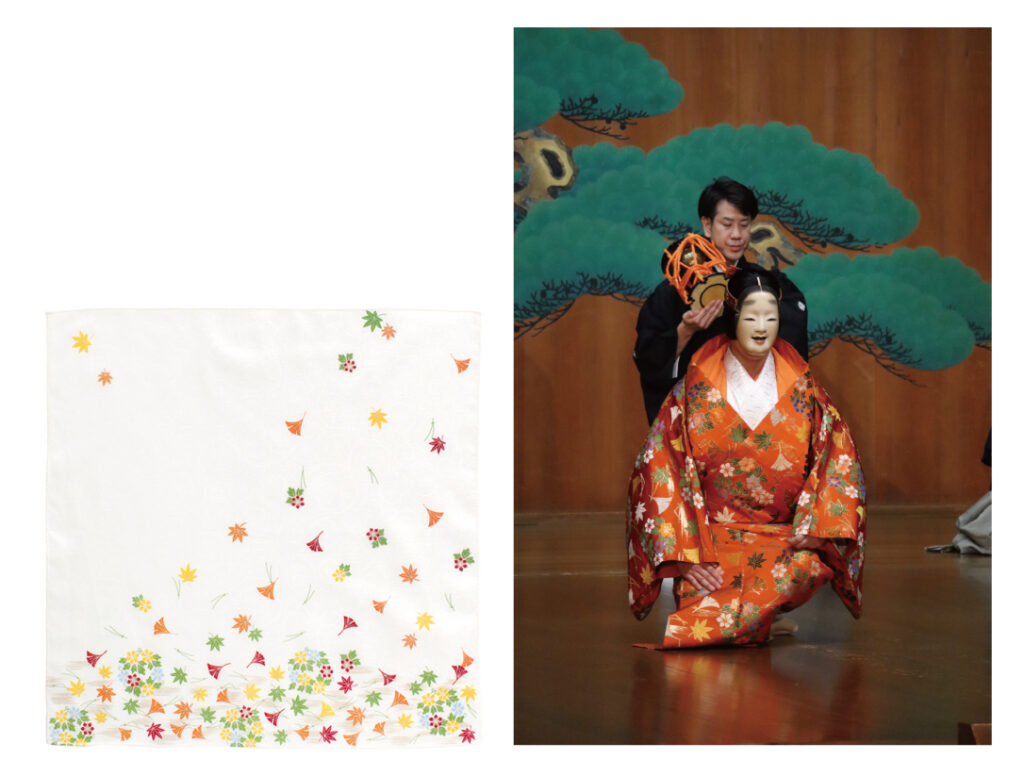 ・Fukiyose
Inspired by the costume "Karaori*1 with Fukiyose*2 no Maru pattern on Crimson fabric (Iro-ji Fukiyose no Maru Karaori)".
This Noh costume has a bright crimson colour scheme, worn mainly by young female characters.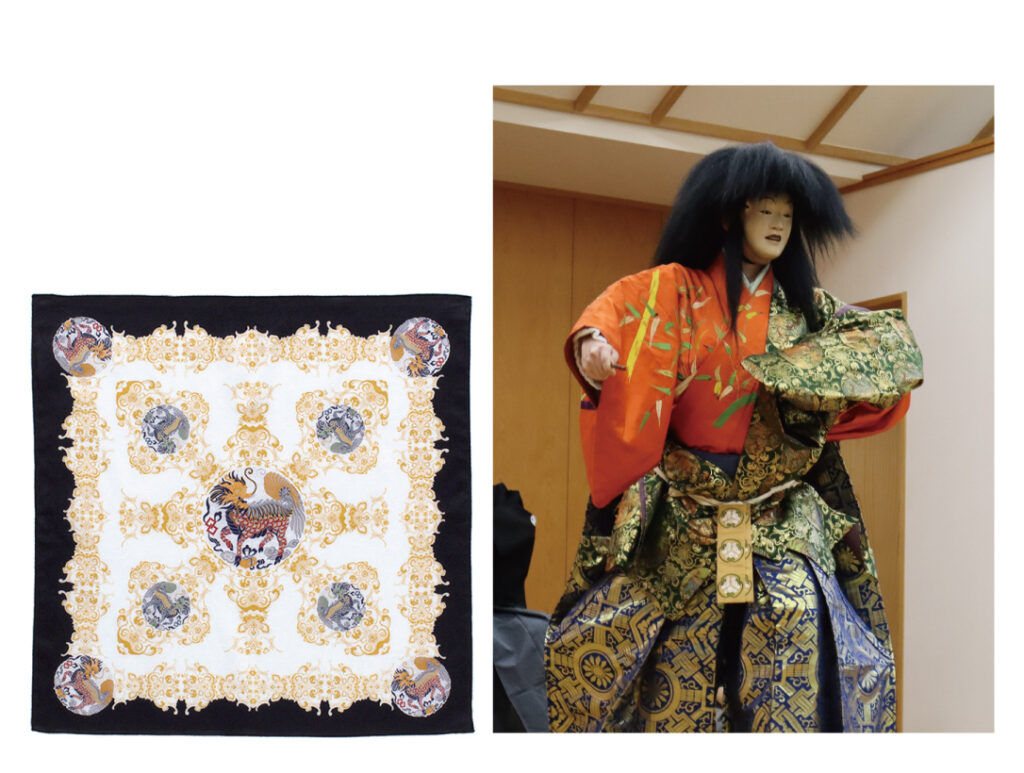 ・Kirin
Inspired by the costume "A Lined Happi (Japanese coat) with Qilin Arabesque pattern on Light yellowish-green fabric (Moegi-ji Kirin Karakusa Monyou Awase Happi)".
The "Happi" here is a wide-sleeved robe mainly used for warlords or demons.
CLASSICS the Small Luxury (in ENG)
https://classics-the-small-luxury.com/en/
*1: Karaori, literally "Chinese Weave," is a stiff brocade technique characterized by woven patterns that could be mistaken for embroidery in a rich variety of designs.
*2: Fukiyose depicts a pattern of various fallen leaves and flowers gathered on the ground or blown by the wind.
---
We have a network of Japanese companies keen to expand into the Halal market in Malaysia & Indonesia.
If you are interested in connecting with sustainable technology companies in Japan, simply JOIN the network from below. We will match the right one for you!