Manicure Finger, Weird shaped Japanese grapes
Famous for Kyoho grapes, Japan has developed different species using its advanced technology.
Here's a look on an unusual-looking grapes: MANICURE FINGER.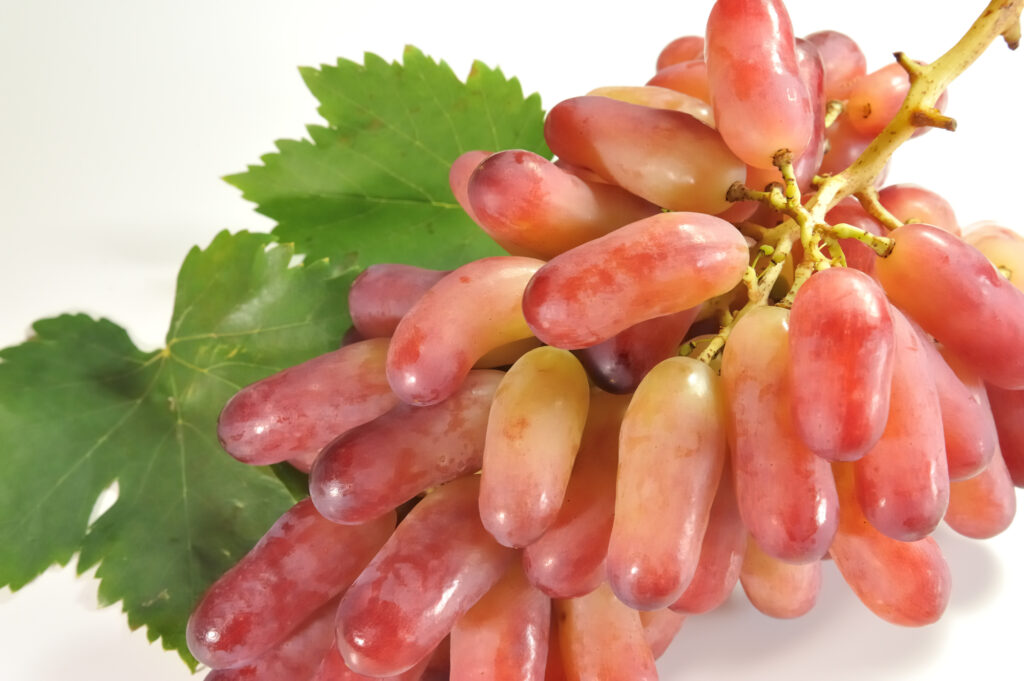 Grapes are one of the common fruits you can find anywhere around the world. For sure, many of us have eaten them.
But have you had grapes with a strange shape?
With its oblong shape and reddish colour at the tip, it resembles fingers with well-painted nails. Hence, the name "Manicure Finger".
Appearing in 1988, it is a cross-breed of two European grapes: Unicorn and Baladi No.2. It was bred by the Uehara Grape Research Institute in Yamanashi Prefecture from 1984.
Manicure finger grapes has the right amount of acidity (estimated at 6.1 grams per liter) and sweetness (about 17.5% of sugar content). With a firm and juicy pulp, also popular among other grapes in Japan.
You can eat them whole without peeling the skin. If you chew it good enough, the seeds can also be eaten.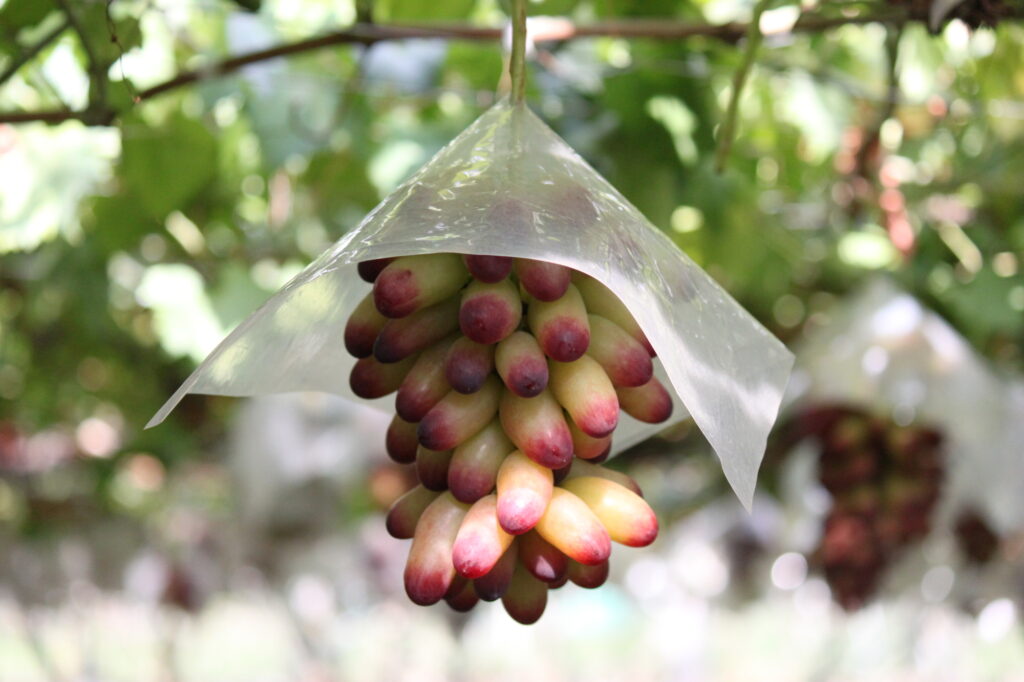 It ripens around mid-September. As it's a cold-resistant deciduous tree, it's not prone to dropping. So, you can pick it easily.
How to Grow Manicure Finger Grapes
Manicure finger grapes need a fairly high level of skill and environment to plant it.
・Dig a hole about 80 cm in diameter with a radius of about one metre
・Mix in fertiliser
・If there are several seeds, leave about 1 metre of space in between
Manicure finger grapes can be prone to bruising, so you have to cover them (like in the above picture).
Don't forget to prune them! When you grow grapes, pruning is crucial. If you don't, the grapes will not get enough nutrients.
Japan has many places for fruit picking. Depending on the fruits, you can enjoy different ones each season.
If you ever visit Japan around September, try out this grape!
---
Groovy Japan introduces Japanese products and services for the Islamic market in English and Japanese.
Follow us on our social media and keep up-to-date with the latest news.

Follow @Salam_GJ