Rice planting in a building? In Tokyo central
Speaking of Japan, it can be said that anything is possible, right? Recently, Japan succeeded in innovating indoor rice cultivation.
Who says rice should only be planted outside?
Using natural lighting and lights, rice planting inside a building, or also known as "urban farming" was pioneered by a company in the heart of Tokyo—PASONA.
It is the largest urban farm in Japan with an area of over 4,000 square feet. 1,000 square feet reserved for rice crops and about 3,000 square feet for other crops.
What's interesting is that the paddy in the building is planted-cared for by 8 professional farmers, while assisted by other workers there. The harvested paddy is then cooked in the building's cafeteria and eaten together.
Pasona hopes that cultivating rice and plants in its building can increase young people's interests–who are busy with office work–in agriculture which is becoming extinct in big cities, especially Tokyo.
---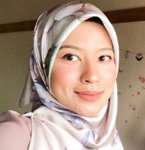 Zunita Ramli
, Writer & Managing Director, Zaineeta Global PLT.
Graduated from Faculty of Engineering, University of Melbourne. She worked as a network engineer for a few years, then realized of her passion in business and the beauty industry. Focusing on beauty lines, Tokyo Organic skincare (Made in Japan) offers halal skincare that only uses natural ingredients. She also likes to write articles, especially about Japan. Her articles has been featured many times in various websites, such as travel, life, and business.
Salam Groovy Japan introduces Japanese products and services for the Islamic market in English and Japanese.
Follow us on our social media and keep up-to-date with the latest news.
Follow @Salam_GJ