Unbreakable screen door for ventilation & security
Most houses have window screens. It allows the room to ventilate better in hot weather. And with the COVID-19 pandemic, airing out areas where many people gather, such as schools or restaurants, can also help prevent virus transmission.
However, screen doors usually use a soft mesh material such as polypropylene (PP), a thermoplastic resin, which is very weak as a security measure. If your house has a screen door, you can't just leave your home unattended to go out.
This is where SOLID-FLOW, an unbreakable screen door, comes to your rescue. It is a product by Nagao Mokkoh Corporation, a Japanese manufacturer and seller of aluminium sashes. The product has three features: (1) highly strengthened mesh, (2) a sash* created with an original manufacturing method, and (3) a locking device.
*Sash: a building material used as a window frame.
(1) Highly Strengthened Mesh
Using high-tensile stainless steel wire (SUS316) with a diameter of 0.8mm, this screen door is just—"Sturdy!" "Tough!" "Hard to break!". Even if you hit it with a baseball bat or use a powerful knife, it will not tear. Not even a chainsaw can cut through it!
A PP screen door will wear out and tear after a few years from continuous exposure to acid rain and the sun's UV rays. Whereas SOLID-FLOW does not rust and has a semi-permanent unbreakable ability, you do not have to replace it.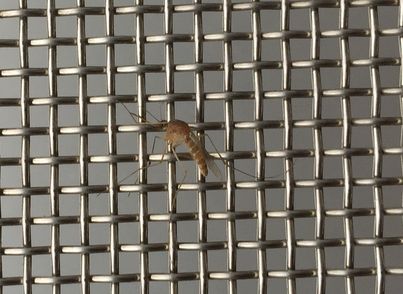 The mesh netting has the same scale as a standard screen door. It prevents mosquitoes and other insects from entering the room.
(2) Specially Manufactured Sash
Due to the specially manufactured sash, which is lightweight and strong, the mesh will not separate from it, even under high impact. It can also be pried open with a crowbar.
(3) Locking device
The screen door is equipped with a locking mechanism that can be securely locked from inside.
You can just imagine the many situations you can use the product, such as preventing robbers/burglars from breaking in, collisions with flying objects by wind gusts, and scratches by pets.
---
We have a network of Japanese companies keen to expand into the Halal market in Malaysia & Indonesia.
If you are interested in connecting with sustainable technology companies in Japan, simply JOIN the network from below. We will match the right one for you!