Malaysia will get Japan's famed kaedama halal ramen, Tanabiki-Seimen
The 124-year-old veteran noodle maker Tanabiki-Seimen obtained the Halal certificate in October 2020. With their wide Halal noodle range, you will soon get these at Don Don Donki Malaysia outlets. Let's hear from the company about the features of the new products and how they become certified.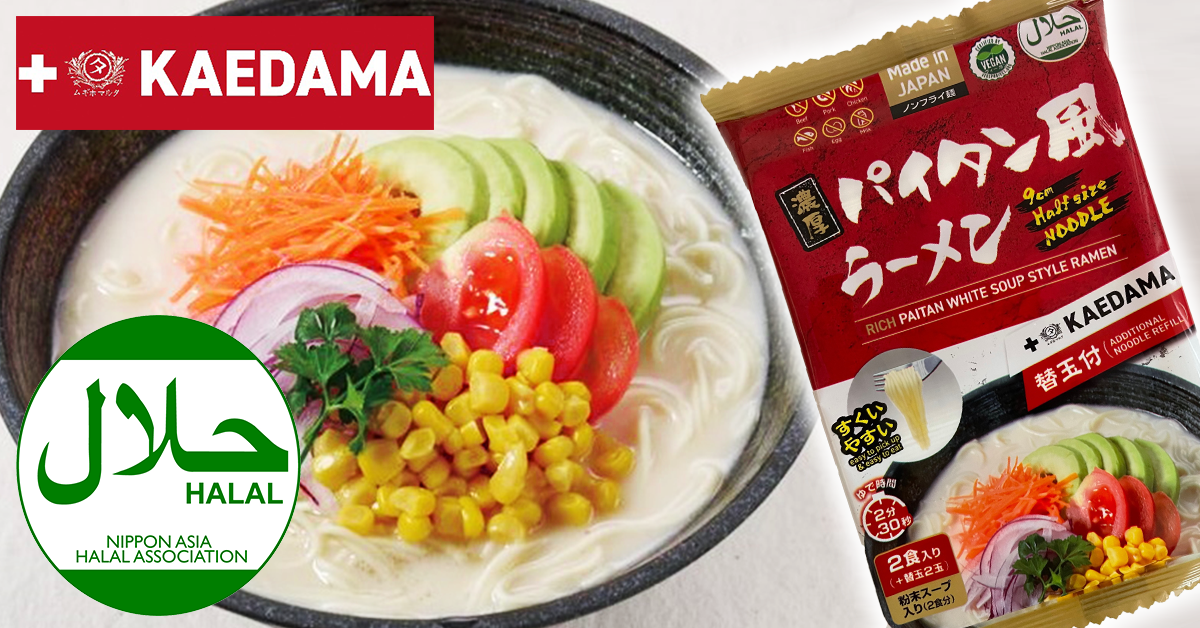 We produce and sell a variety of dried noodles, including soba (buckwheat noodles) and Chinese-style noodles.
Last year, we obtained Vegan certification to make our food accessible for diverse dietary needs. When we developed a plant-based product without animal ingredients, we received an offer at a JETRO business event to sell our products at Malaysia's Don Don Donki. If we were to expand in Malaysia, we wanted Muslims to enjoy our products as well, so we immediately acquired Halal certification. By being Halal-certified and Vegan-certified, we could cater to even more people with different dietary needs.
We are a specialist in noodle-making, and we have always never used animal substances in our factories. We are also FSSC 22000-certified*, as we conduct strict safety controls, which helped us smoothly obtain the Halal certificate.
With growing public awareness of health-wellbeing due to the Covid-19 pandemic, plant-based products are gaining popularity, thus boosting our sales.
*FSSC 2200: Food Safety System Certification 22000
Click to enlarge image
Rich Paitan White Soup Style Ramen has a light flavour, similar to consommé style soup.
The noodles are cut to 9 cm in length to make them easier to eat for foreigners who don't like to slurp them, bearded people (common among Muslims) and children. You can even cook them in the microwave.
We also concentrated on the noodles' texture. By adding alginic acid from kelp and further compressing it during the production process to remove air, we can get that good firmness. So, consumers can enjoy a so-called 'bari kata' (extra firm), delicious-chewy texture. For the ingredients, we use disposed kelp floating off the coast of Chile to contribute towards a recycling-oriented society set out in the SDGs.
And the best part of this product is that it uses the kaedama (替玉) system. The system is a common custom in Japanese ramen restaurants that adds a second portion of noodles into the soup after you finish the noodle batch. Kaedama was created to prevent the noodles from swelling up in the hot soup by dividing them into several small portions, similar to the Fukuoka-style ramen with thin noodles.
One package contains 2 servings of 4 bowls of noodles with 2 bowls of soup. Each noodle portion weighs only 50g. Based on our calculations, after finishing one portion of noodles, you can add another noodle refill to the remaining soup that will fully satisfy your hunger. We hope to promote Japan's noodle refill (kaedama) culture with this product.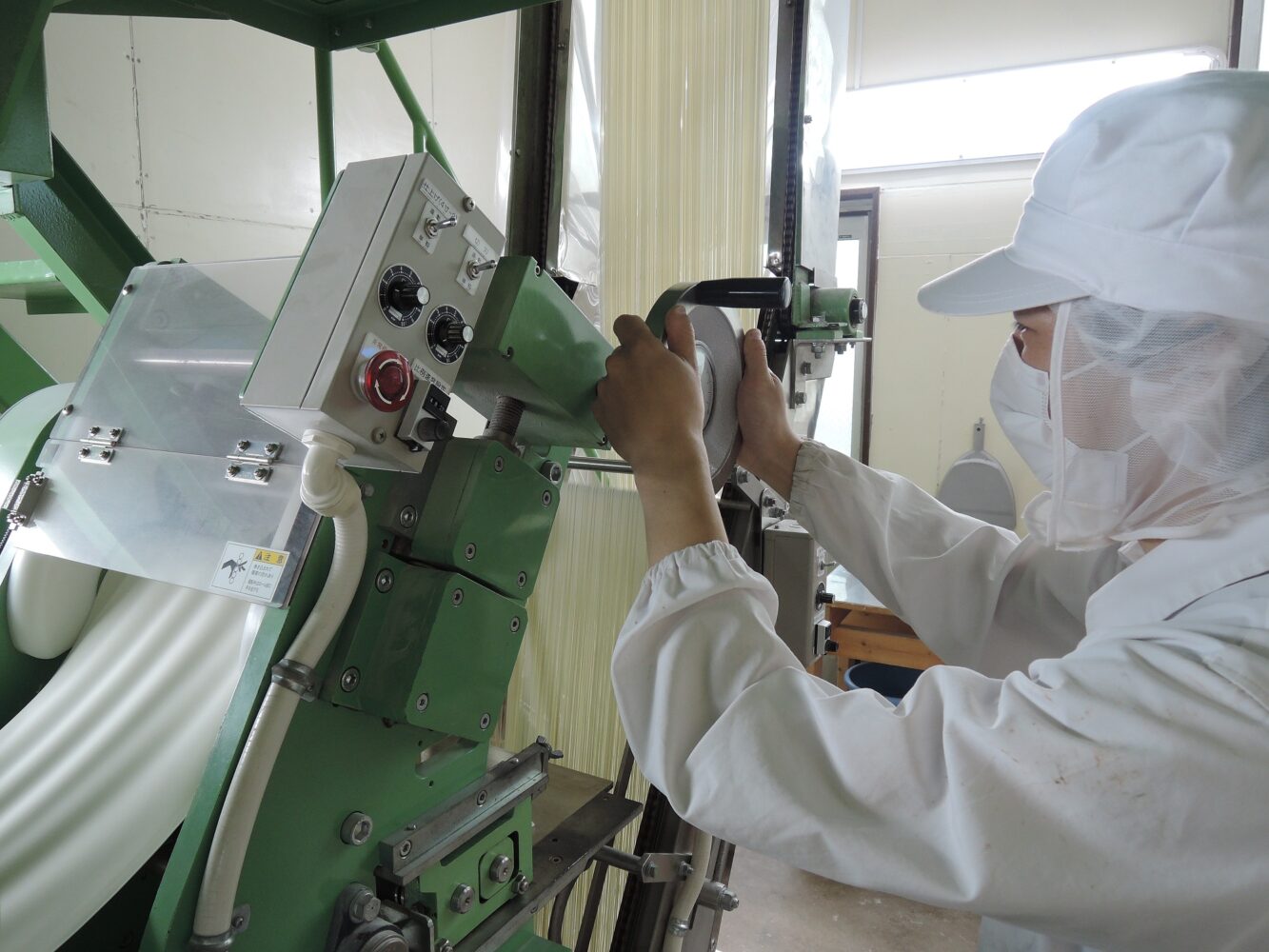 Our company takes great care of the entire process, from ingredient selection to noodle-making and packaging, to ensure our products always maintain the best quality.
When making noodles, we use an original 2-stage maturing process to let the dough set, giving them consistency like hand-pulled noodles. Then we dry them slowly at low temperatures over a whole day for a richer flavour from the carefully selected ingredients. We are constantly developing new methods and products using such ingredients from the best possible sources.
We see Halal certification as one of our efforts to deliver great taste and safety.
About 30 products, including our existing products, are Halal-certified.
We believe Muslims will feel safer when buying our products with the certified mark, so we will gradually change our packaging to include the Halal mark.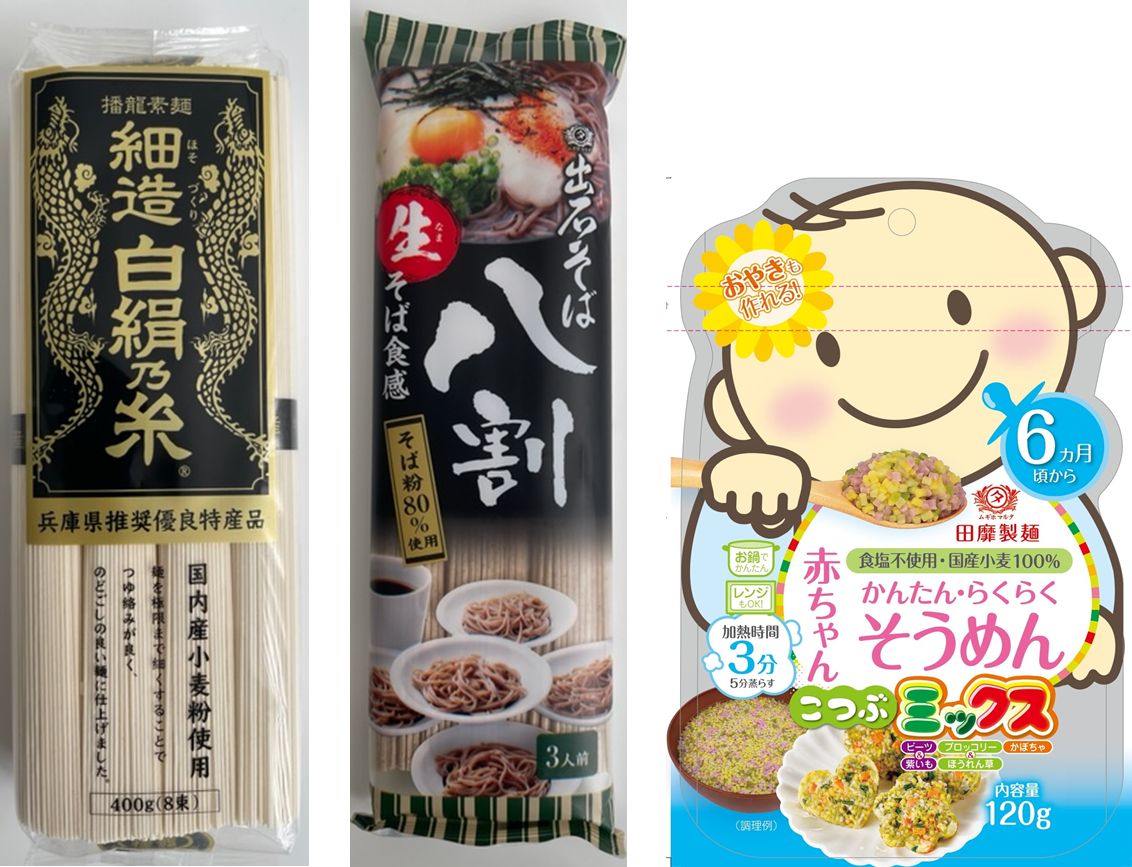 Some of our products are already available overseas, with baby food being popular in Malaysia, Vietnam and others, partly for their easy to prepare by microwave. We are in the process of certifying these products too.
We currently have people approaching us to handle our products in Singapore and Indonesia. Logistics costs are 3 times higher than before the pandemic, partly because of container shortage. Overseas expansion does not always go as planned, as it takes time to assess whether or not a product can be exported. But noodles have a long shelf life that makes them perfect for export. So we hope to promote Japan's delicious noodle culture to people in various countries through our products.
<Company Profile>
Company name: Tanabiki-Seimen Co.,Ltd.
Head office: 841-48, Kou, Shirahama-cho, Himeji-city, Hyogo pref., Japan 672-0874
Business outline: Udon, Somen, Soba, Chinese-style noodles, Hiyamugi noodles and all kinds of dried noodles, Ibonoito somen noodles (exclusive dealer)
Official HP: Tanabiki-Seimen Co.,Ltd. (ENG)
Online store: Tanabiki-Seimen Online Shop
---
We have a network of Japanese companies keen to expand into the Halal market in Malaysia & Indonesia.
If you are interested in connecting with sustainable technology companies in Japan, simply JOIN the network from below. We will match the right one for you!