Japan's first, World's rarest shark leather 'Atelier Shark'
Leather products are generally from cow, ostrich, crocodile, snake, and the like. Artificial leathers that exactly replicate them are also widely available.
Atelier Shark, a Japanese start-up, has launched an exclusive shark leather brand, which is the first time in Japan and rare even globally.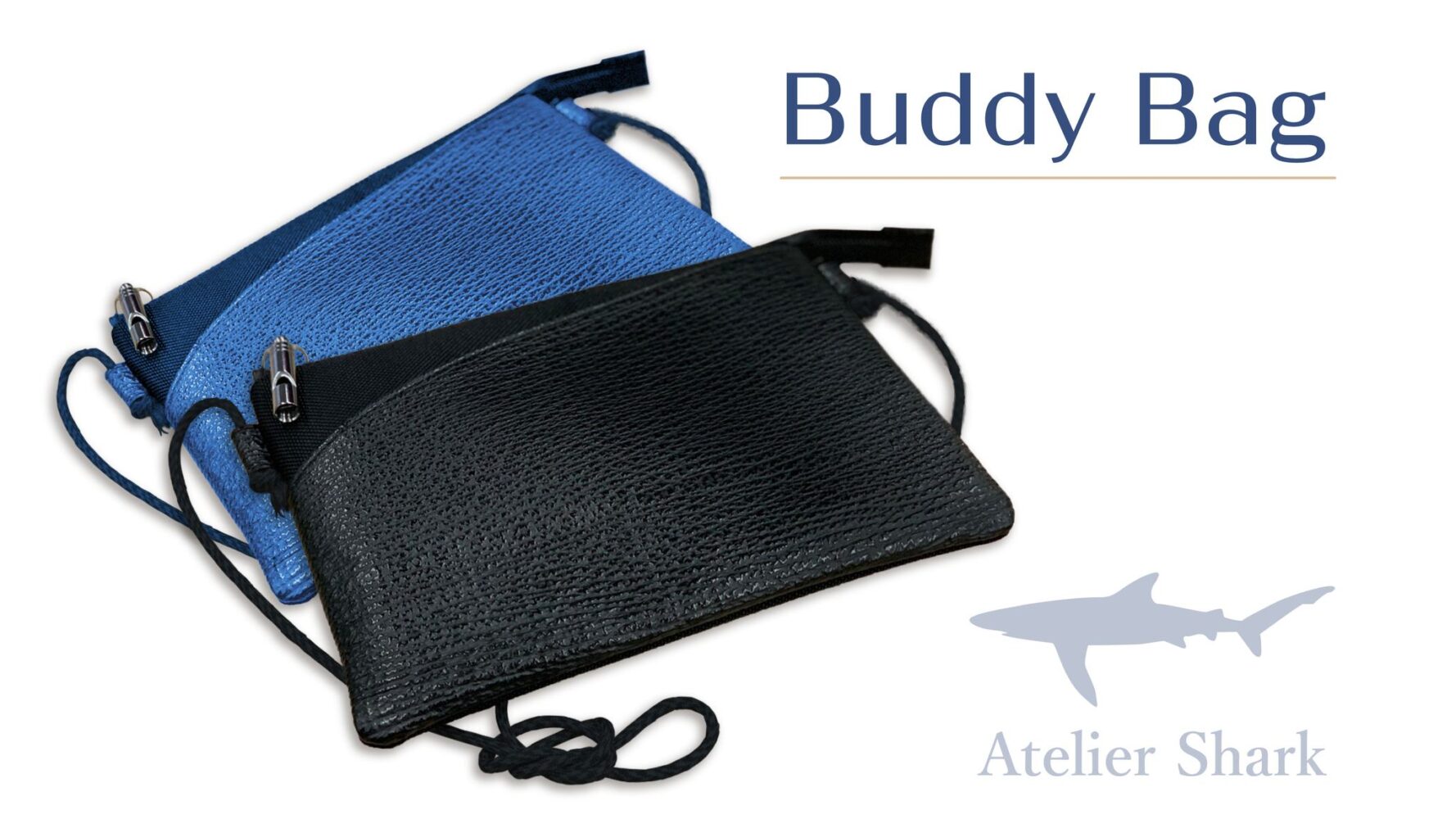 They use skins of blue sharks supplied from Kesennuma, a city with the highest catch of sharks in Japan. Sharkskin is hard to process and often thrown away because the usable portion is small. This is an important initiative to make effective use of discarded materials.
In general, Muslims can use products from animal skin, which follows Syariah-compliance processes and materials. This includes leather. What kind of animal skin is considered halal (permitted)?
Skin of animals that are halal to eat after being slaughtered according to Syariah (Islamic) law. It remains pure, whether tanned (Samak) or not.
Skin of animals that are halal to eat but dies without slaughtering according to Syariah law (carcass/dead animals). It becomes pure by tanning.
Skin of animals that are not halal to eat (e.g. crocodile), whether the animal dies after slaughtering or not, becomes pure by tanning. But pigs, dogs and their descendants/derivatives are absolutely prohibited.
When the skin is tanned, it will be clean and purified

Hadith narrated by Muslim, Chapter Idha Dubigah al-Ihab Faqad Tahura. 105
Tanning (Samak) is an important step in making all kinds of products from animal skin, including leather, as it preserves the skin from being damaged. It purifies or separates the skin from the meat (animal) using sharp tools or chemicals to remove slime/dirt containing germs on the skin.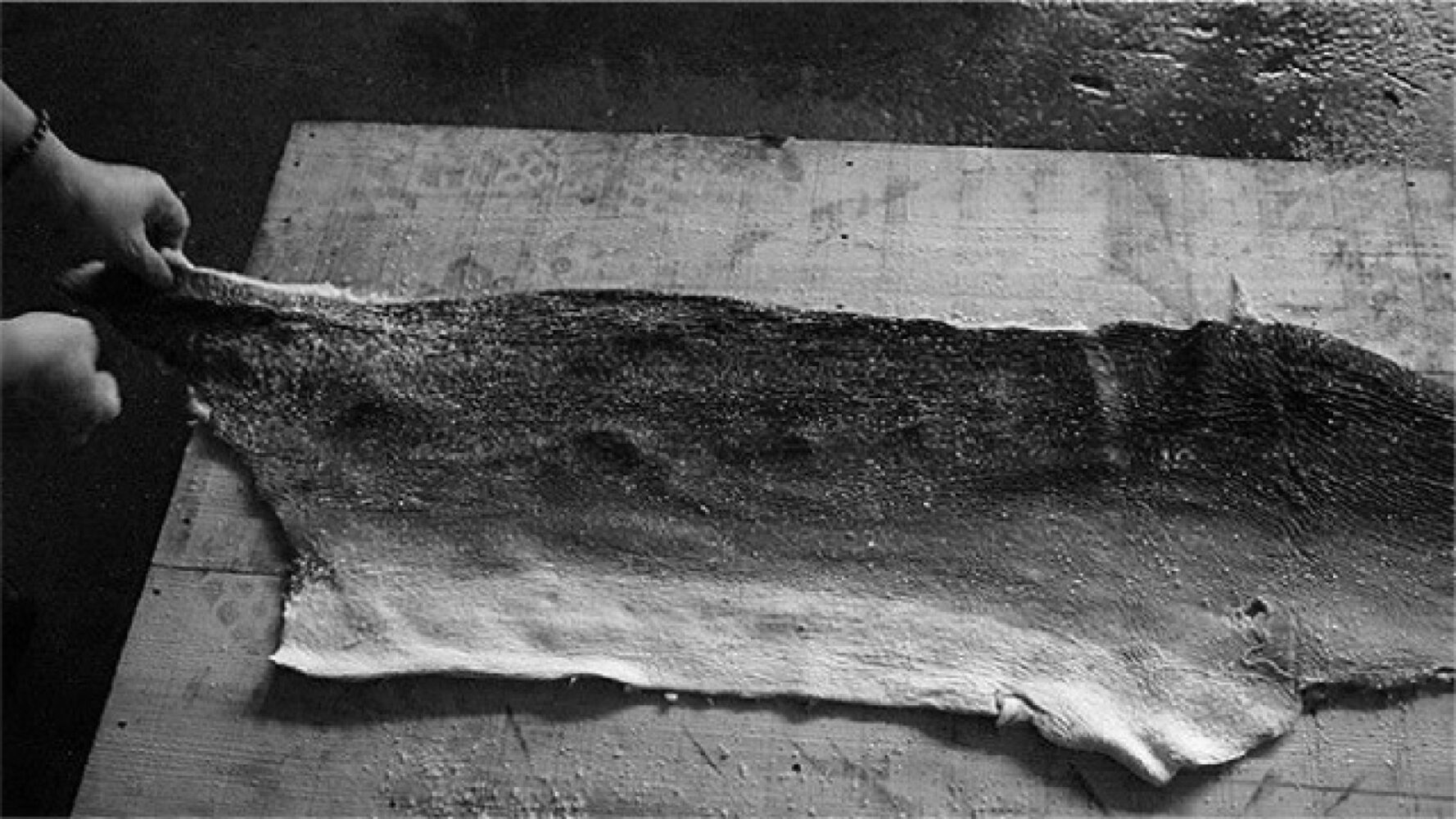 Shark leather is durable, water-resistant and lightweight.
Given shark leather's rarity and features (lightweight, durable, water-resistant) with an ethical story behind it, the company exceeded their target of JPY150,000 (≈USD1.3K) with purchases of over JPY3.3 million (≈USD27.9K) on the product launch through crowdfunding.
Of course, the leather bag is also well-designed.
The bag is great for simple outings on holidays, business situations or even in times of emergency.
And Atelier Shark is now selling to international shoppers via crowdfunding.
If you are interested, you can find out more about the product from the link below.
Shark Leather Mini Bag
https://www.makuake-world.com/default/shark-leather-mini-bag/22911.html
Reference:
Tanning (Dibagh) and Its Modern Application / Mohd Mahyeddin et.al. on ResearchGate
Related Article:
Fish leather by a Japanese brand
---
We have a network of Japanese companies keen to expand into the Halal market in Malaysia & Indonesia.
If you are interested in connecting with sustainable technology companies in Japan, simply JOIN the network from below. We will match the right one for you!