Fish leather by a Japanese brand
Based in the fishing town Himi, Toyama, tototo makes wallets, card cases and more out of fish skins that would have gone to waste.
In the light of this initiative, tototo recently won the Idea Award at the SDGs Business Contest for young people working on social issues.
Most leather products use leather as a material, with animals raised and slaughtered exclusively for this purpose. However, the fish here are originally used for eating purposes such as sashimi.
From an Islamic perspective, products from animal skin are halal (permitted) if they use halal animals–animals that can be eaten–slaughtered according to Islamic law. In the case of dead animals (halal animals only), it can be halal by the tanning process.
Fish are generally considered halal in Islam unless they are poisonous, intoxicating or dangerous to health. As such, Muslims may use fish leather.
The company uses fish skins from species such as Japanese yellowtail, sea bream and Japanese sea bass. The process takes up to a month to turn these into a durable and beautiful material.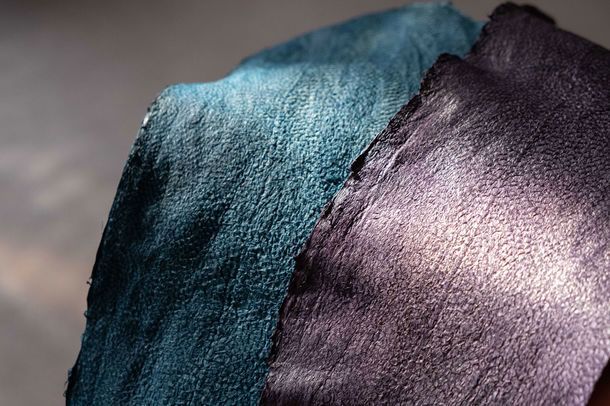 tototo says: "We want to keep working on creating a sustainable product that conserves the gift of nature. And let more people know about fish leather in Japan and abroad."


We have a network of Japanese companies keen to expand into the Halal market in Malaysia & Indonesia.
If you are interested in connecting with sustainable technology companies in Japan, simply JOIN the network from below. We will match the right one for you!