House Foods recycles spice waste into crayons
Japan's major food manufacturer, the House Foods Group, is making an effort to turn disused spice ingredients into crayons.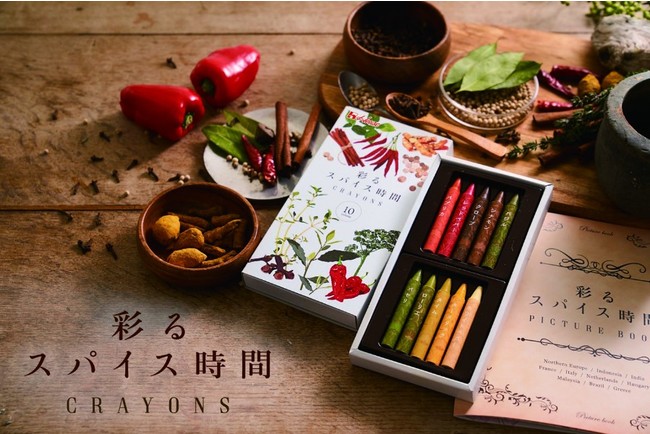 The company has many different processed food ranges, including curry, stews and snacks. Since its foundation, spices have become a close component of its product development and production.
But there is always some loss of spices during production. So it launches a brilliant project to prevent this wastefulness.
The company teamed up with mizuiro.inc, who has a proven record of turning non-standard vegetables into crayon products, as a development partner. They successfully raised over JPY 4 million (=about USD 35K), 20 times their funding target through a leading crowdfunding platform.
Made up of 10 different spices, these crayons combine spices with a rice-based wax. Each spice gives the crayon its distinctive colouring, which adds to its charm.
The spices used are cloves, cinnamon, turmeric, thyme, basil, parsley, paprika, white pepper, red pepper and bay leaf. These crayons are not food, so you cannot eat them.
The set includes a colouring book for JPY 2,750 (=USD 24.18 as of 14/1/2022). The colouring book has 24 pages, with 10 different designs based on countries associated with spices, and a story about spices.
Related Article:
More halal curry and spices to be made, House Foods
---
We have a network of Japanese companies keen to expand into the Halal market in Malaysia & Indonesia.
If you are interested in connecting with sustainable technology companies in Japan, simply JOIN the network from below. We will match the right one for you!