No.1 black ramen in Japan 'Toyama Black' now halal-certified, Ramen Iroha
Famous ramen restaurant Ramen Iroha, a multi-time champion in Japan with branches abroad, has come up with halal ramen. It is now available in Malaysia and Singapore. Hear from the representative director and president, Kiyoshi Kurihara, about the birth of this local 'Toyama Black' ramen and the process to develop halal ramen.
Before starting the business, I was an executive in a shipping company. Every time I travelled around the country for business, I would try out famous local ramen restaurants. As a mere ramen lover, the idea of turning ramen into a career clicked in my head—that's how 'Ramen Iroha' was born.
With no training and just using my intuition, I created this black ramen, which eventually became known as 'Toyama Black'. When I think about it now, that was a reckless attempt.
I was planning to cook ramen with a nice clear broth, but the broth turned black as it was simmering. Nonetheless, it has a mild flavour—Very delicious. When I served it in the restaurant, it became so popular partly because of the unusual appearance that people were queuing for it.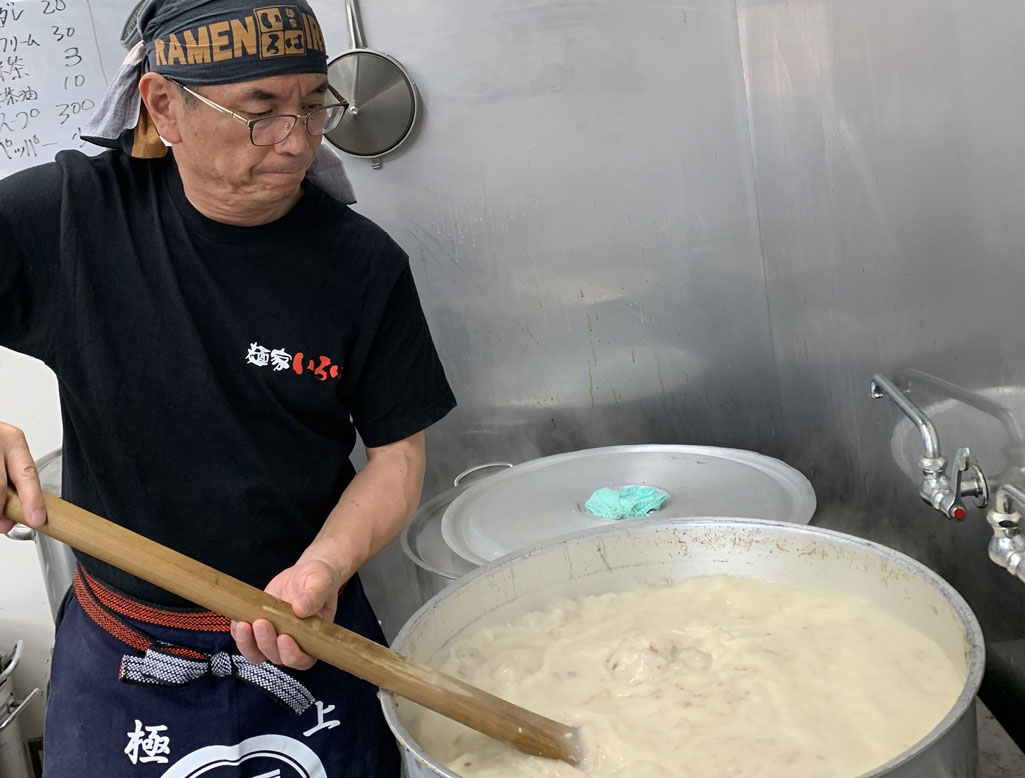 The ramen's popularity caught the eye of the staff in charge of tourism products in Toyama Prefecture. They frequently invited me to present our ramen at the food fair to market it as local ramen. When we developed Toyama Black souvenirs, the staff in charge put a lot of effort into them. From the very first day of the launch, they were sold everywhere in the prefecture, including service areas, train stations, airports and roadside stations.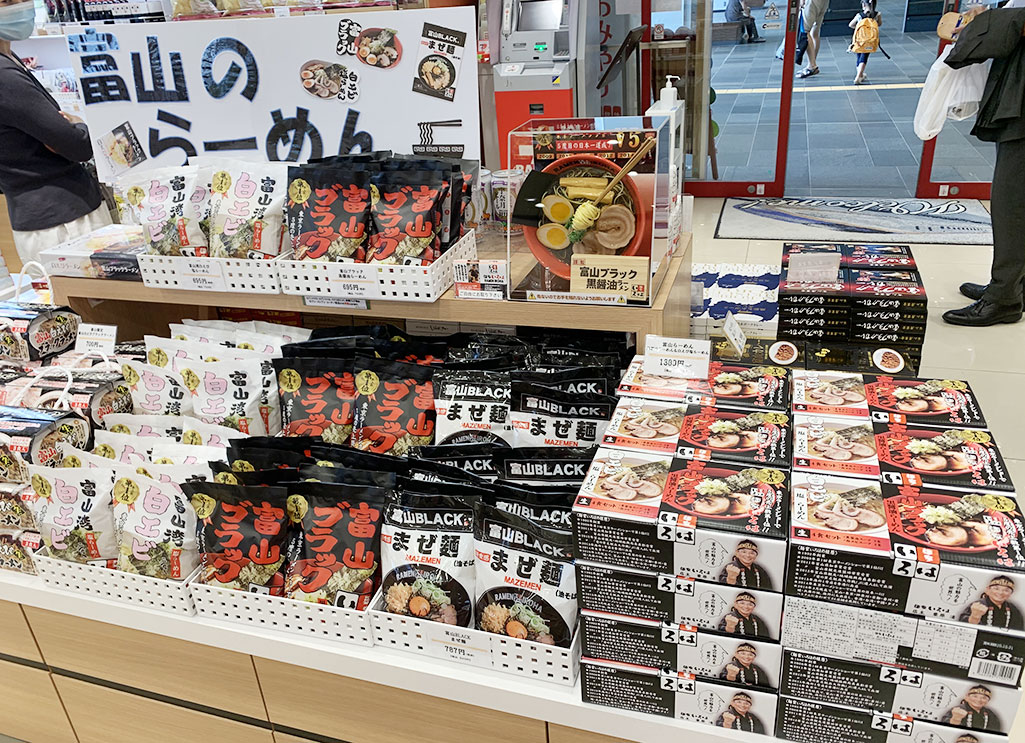 As the brand gradually gained publicity by exhibiting at ramen events across the country, we hit a turning point at the 1st Tokyo Ramen Show in 2009.
Winning first place for sales brought our name to the spotlight. The Tokyo Ramen Show is one of the largest ramen events in Japan. Since then, Toyama Black won first place for four consecutive years, dramatically raising its media exposure while firmly positioning itself as local ramen.
The Toyama Black brand was made possible thanks to all your support.
During our heyday, we opened 19 branches abroad. But the Covid-19 pandemic led to several close-downs, so we now have only 6 ramen branches. As the outbreak begins to subside, we are seeing some promising signs, like our latest branch opening in Bangkok.
My first exposure to halal was at the Iron Chef*1 event in Plaza Senayan, Indonesia, in 2013. I participated as the Iron Chef of Ramen, where I served ramen made in collaboration with Chen Kenichi, a Sichuan cuisine chef.
I initially pictured to have Toyama Black as spicy Sichuan-style ramen, but hearing that many locals in Indonesia cannot eat pork made me flustered. Toyama Black used pork in the soup and ingredients, with a trace amount of alcohol added to the seasoning and noodles.
When I heard about halal ingredients, I worked hard to somehow recreate Toyama Black using halal ingredients. In the event, we finally could offer a Muslim-friendly Sichuan-style Toyama Black.
It was even featured in the local media as halal-compliant Japanese ramen.
In 2018, we developed the Muslim-friendly Toyama Black, which we presented at the Tokyo Ramen Show. At that time, we took part in the event not to compete for rankings but to breathe new life into the ramen industry.
Many Muslims who saw the event in the media turned up throughout the event. This was a sight never seen before at any previous ramen event.
Afterwards, we were determined to get down to developing halal ramen rather than exhibiting at events only. In November 2021, we completed two types of halal raw noodles certified by the Nippon Asia Halal Association (NAHA)*2.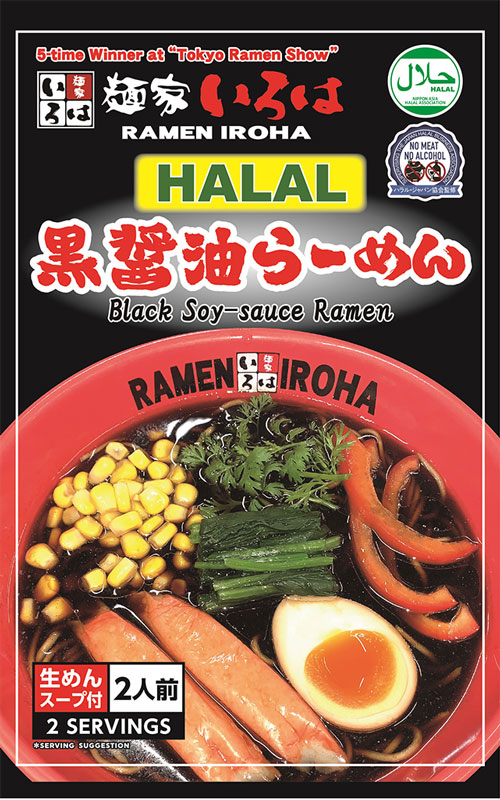 We have launched them in Malaysia and Singapore while also receiving other business enquiries. We are planning to expand our sales channels to Southeast Asia first, eventually selling in the Middle East as well.
In Japan, halal food outlets, supermarkets and some convenience stores are gradually selling our products. In March 2022, we launched a new product—Vegan & Halal Spice Curry Ramen.
The product is still fresh on the market. Now that we have actually started selling it, we can find new aspects to improve through feedback from customers and suppliers. We are confident in the quality of our ramen, but its consumption period has become somewhat of an obstacle.
We extended the expiry date from 3 months to 6 months when the product was first launched, but it is still short for an export product. We do have plans to further develop for longer shelf life.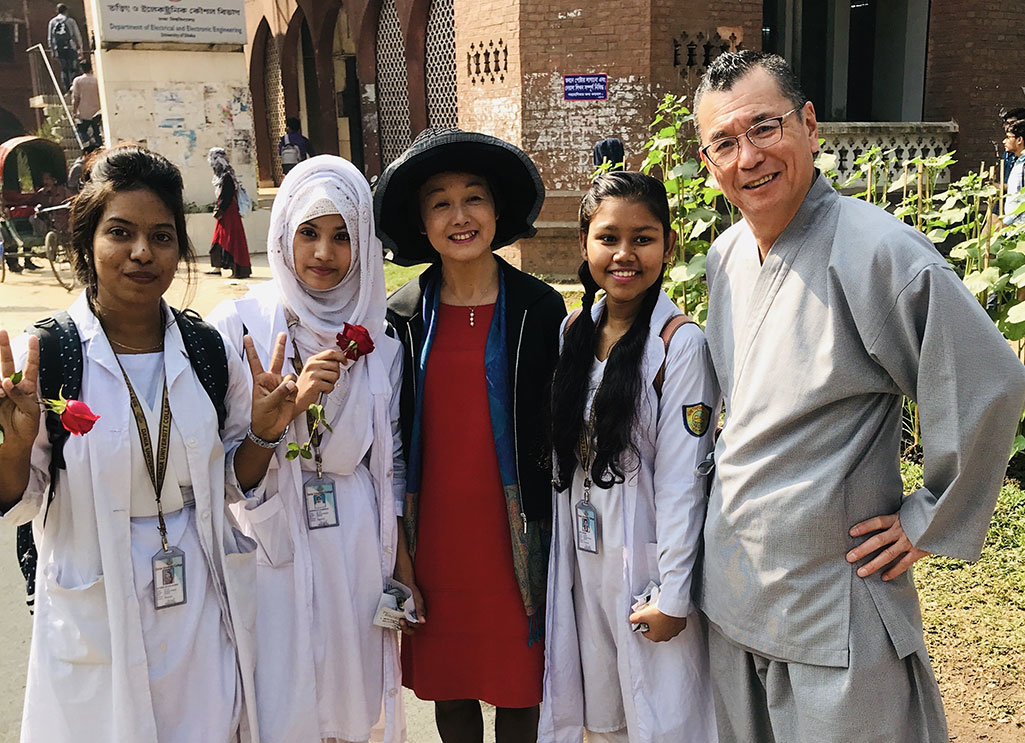 < Business Profile >
Company name: TENTAKAKU Co., Ltd.
Head office: 1555-1 Hibari, Imizu-Shi, Toyama, 939-0351 Japan
Business outline: Ramen restaurant management, Chinese noodle production, Online shopping, Event exhibition, Overseas franchise business
Official HP: Ramen Iroha (Eng.)
*1 Iron Chef: popular Fuji TV programme starring chefs called 'Iron Chef' who battle each other in a cooking competition
*2 NAHA: accredited by MUIS in Singapore as a Halal certification body. Auditors are certified as instructors in Halal by the Halal Industry Development Corporation (HDC), the educational body of JAKIM in Malaysia.
Related Article:
TOYAMA HALALFOOD GIFTBOX by Toyama firms to offer halal gifts
Soup, seasoning expert joins halal ramen market
---
We have a network of Japanese companies keen to expand into the Halal market in Malaysia & Indonesia.
If you are interested in connecting with sustainable technology companies in Japan, simply JOIN the network from below. We will match the right one for you!