Why not share your journey in Japan with Muslims all over the world? Salam Groovy Japan is looking for MUSLIM REPORTERS interested in conveying the beauty of Japan to Muslims abroad.
Japan is rich in culture with loads of beautiful and fun sightseeing attractions, making it a favourite destination among foreign tourists. Let's introduce great spots, Muslim-friendly food or Halal restaurants, travel tips and more for your fellow Muslim brothers and sisters in your own words.
If you are selected, you will get money rewards (based on your rank) for each published article
You can even level up the ranks to earn more if you meet the conditions of each rank.
We will transfer the reward via bank transfer to you on the 15th of the next 2 months (but if the 15th falls on weekend or public holiday, the payment will be on the next working day).
E.g. If your article is published/posted by 31 October, the payment will be made on 15 December.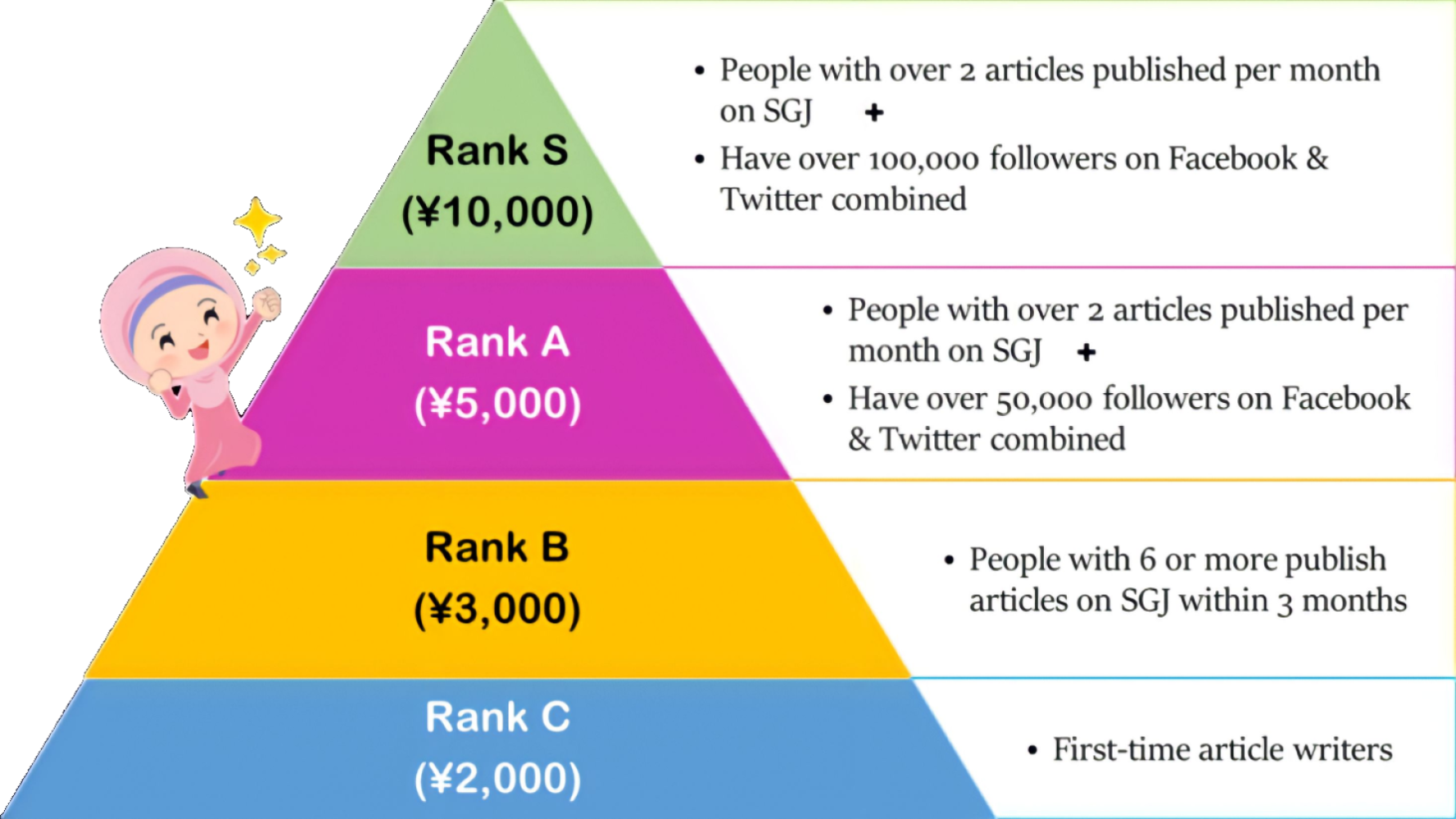 ※Payment takes longer because of the bank transfer process. Your understanding is greatly appreciated.
※Our English-support staff will proofread your article before publishing on our platform.
※Please note that the article copyrights in this project shall belong to Salam Groovy Japan. Do not copy or use the articles within this project for other media platforms without Salam Groovy Japan authorisation.
Want to earn extra rewards?
Get extra rewards based on how many comments you receive on this website for your articles. Let's SHARE it with your friends for MORE comment!
This extra reward will be based on the total number of comments received in the "Leave A Reply" section below your published article on Salam Groovy Japan website each month.
In each month, we will calculate the new comments received from the 1st until the end of the month; 1 comment = 10 yen.
*Only those with a minimum of 10 comments per month are eligible.
*Monthly limit is 500 comments = up to 5,000 yen worth.
*Your own comments do not count for the total number.
*Comments deemed as spam by the editorial team will not be counted.
*Comments on social media will not be counted to increase the total comments on this official website.
Reporter Requirement
Who Can Apply?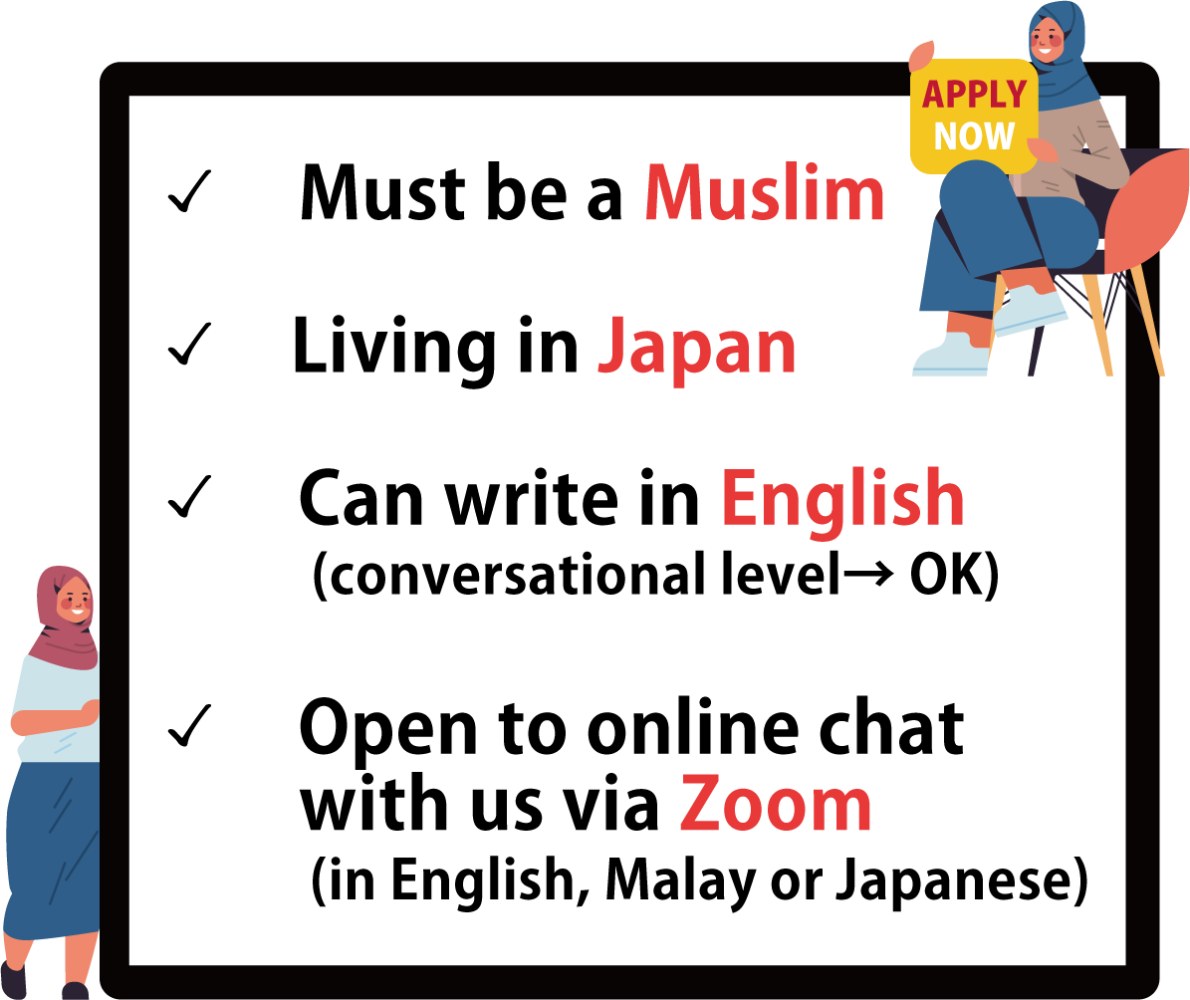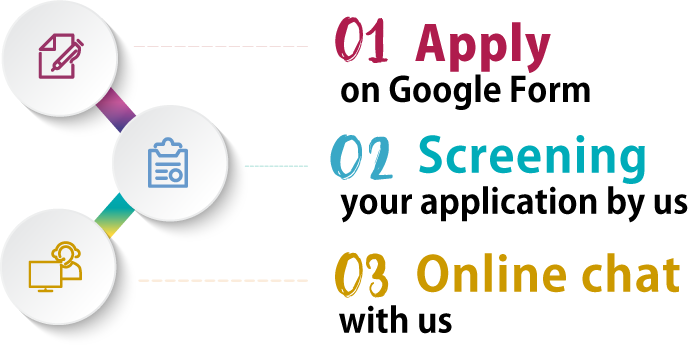 How to Write Article
Must have over 250–300 words
Must include at least 3 photos or 1 video (at least 1 minute long)
Here's some examples of the article's length or vibe:
・Ultimate gaming paradise at e-ZONe Hotel in Osaka
・Nichitsu Ghost Town: Will you find ghosts here?
After your article is published on the Salam Groovy Japan website, please share it on your own social media. Once completed, you will receive the rewards.