Ultimate gaming paradise at e-ZONe Hotel in Osaka
Hello! I'm Iman, Salam Groovy Japan's Malaysian staff.
Welcome to "e-ZONe~電脳空間 (dennou kuukan)~"! It means "e-ZONe~cyberspace~", a new hotel in the heart of Osaka where you can play games while staying the night.
It's just near the otaku street "Ota Road". Let's take a look!
A Cosy Stay at Separated Floors for Men/Women
The hotel is a capsule-style hotel (4F-6F, 8F) with shared bathroom and baggage lockers.
・4F-6F Men's Only Floor
・8F   Women's Only Floor
Unlike the Men's floor, the Women's Only Cabin has a little surprise. As you walk across the floor, you will find a nice BALCONY tucked at the end of its passageway!
You can chill with your friends, while enjoying the view of Tsuutenkaku (Osaka's famous tower) from there✨

If you want something more private, 7F is perfect for you!
7F is a floor limited for private rooms. There are 2 or 4-people bedrooms, complete with gaming setups and private bathroom in each. Each room also has a small refrigerator and a water boiler.
So, you can play freely without being wary of others. I tested out the twin bedrooms.
It was cosy with enough space for me to pray😊
*this is not a designated prayer space, the hotel doesn't have an exclusive prayer space
Get Ready! Get Set! GAME ON!
Welcome to the Gaming Floor (1F-3F)! They are decked out with over 70 high-end PCs with pre-installed STEAM, a digital storefront for games that works with Windows, macOS, and Linux.
The PCs also have Discord, a voice, video, and text chat app, so you can easily chat with your fellow gamers (lol).
You can borrow gaming peripherals: headphones, webcams, Nintendo game controllers and more, for free (may ask the staff).
Of course, LIVESTREAMING is welcome here!

The screen display was clear, vibrant with superb picture quality. The chair was comfortable—I could play all day long in such bliss

Plus, 3F has a microwave, food and drinks vending machines. If you have certain diet requirements like Muslims or vegans, please check the ingredients of foods & drinks upon purchase.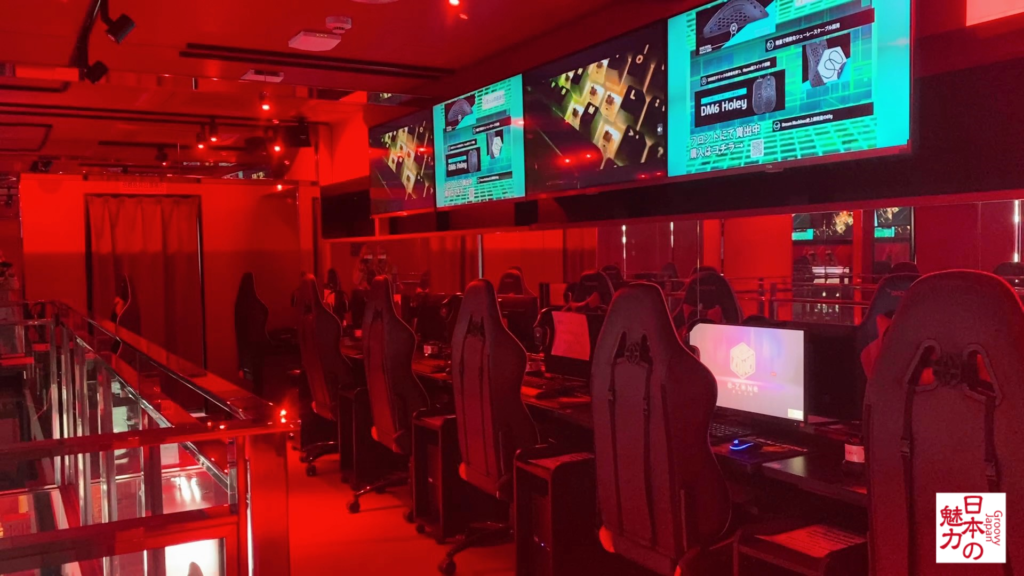 Do You Have to Stay the Night to Play?
Visitors can use this hotel for its accommodation and gaming services separately. If you don't want to stay the night, you can just visit here to play games.
Basic fee to use the computer is JPY250/hour (accommodation fee not included).
Standard capsule cabins can cost from JPY1,000 per night, while more premium rooms may cost up to JPY8,000 per night.
*room prices may vary, so please check the official site or other booking sites
I really love the interior— SO COOL! This place will surely satisfy your gamer heart (lol)
If you're a game enthusiast, do visit!
◾ Access
esports hotel e-ZONe~電脳空間~
4 Chome−9−7 Nipponbashi, Naniwa Ward, Osaka 556-0005
http://ezone-osaka.com/access/
*they are taking measures for Covid-19 such as disinfectant & measuring customer's temperatures.


We have a network of Japanese companies keen to expand into the Halal market in Malaysia & Indonesia.
If you are interested in connecting with sustainable technology companies in Japan, simply JOIN the network from below. We will match the right one for you!