Muslim Tourist Map Gets A New Make Over―Aichi
Aichi Prefecture renewed its Muslim Tourist Map.
It includes new updates on tourist information such as local food. The map has a pictogram showing the halal mark and the availability of prayer space.
The Muslim Tourist Map renewal aims to further promote and enhance the environment to accommodate Muslim travellers in Aichi Prefecture, where Muslim tourism expected to grow in the future.
Its latest version features information on "Nagoya Cuisine": tenmusu, hitsumabushi, etc. and many restaurants, mainly Japanese cuisine. A pictogram shows the halal status of each restaurant and whether it has a prayer space. Also, you can get information on recommended sightseeing spots, dialects and more for better enjoyment of Aichi Prefecture.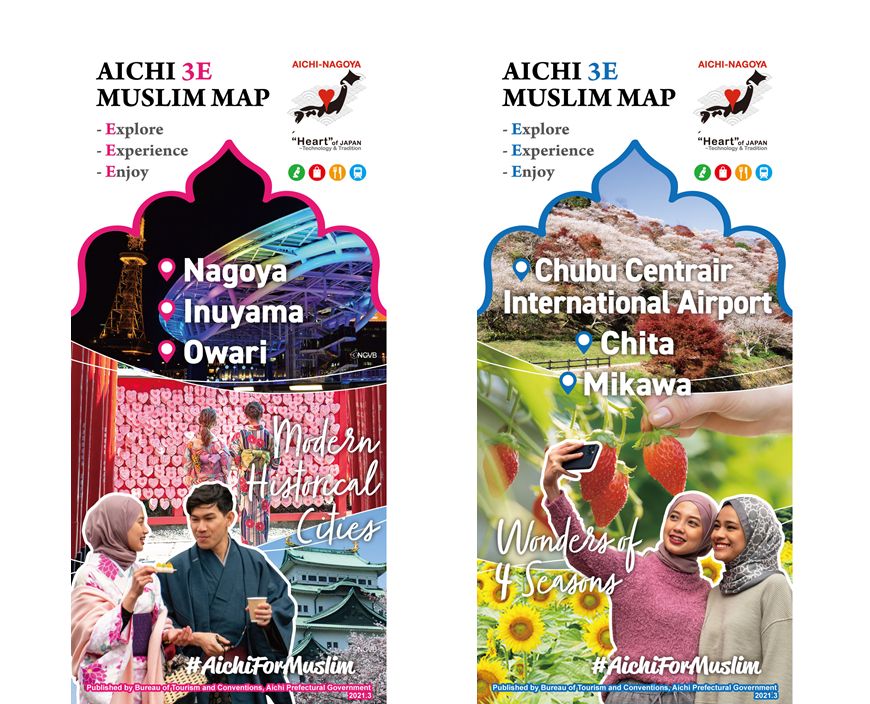 There are two types of Tourist Map: "Nagoya, Inuyama, Owari" and "Chubu Centrair, Chita, Mikawa". Both can be downloaded via Aichi Prefecture's official website.

・Official Site For Tourism Aichi
*Tenmusu is a rice ball wrapped with dried seaweed, filled with deep-fried tempura shrimp.
*Hitsumabushi consists of steamed Japanese rice, grilled eel fillet, a thick, sticky, sweet/savoury sauce, assorted condiments and garnishes. It has a certain way to be eaten.


We have a network of Japanese companies keen to expand into the Halal market in Malaysia & Indonesia.
If you are interested in connecting with sustainable technology companies in Japan, simply JOIN the network from below. We will match the right one for you!