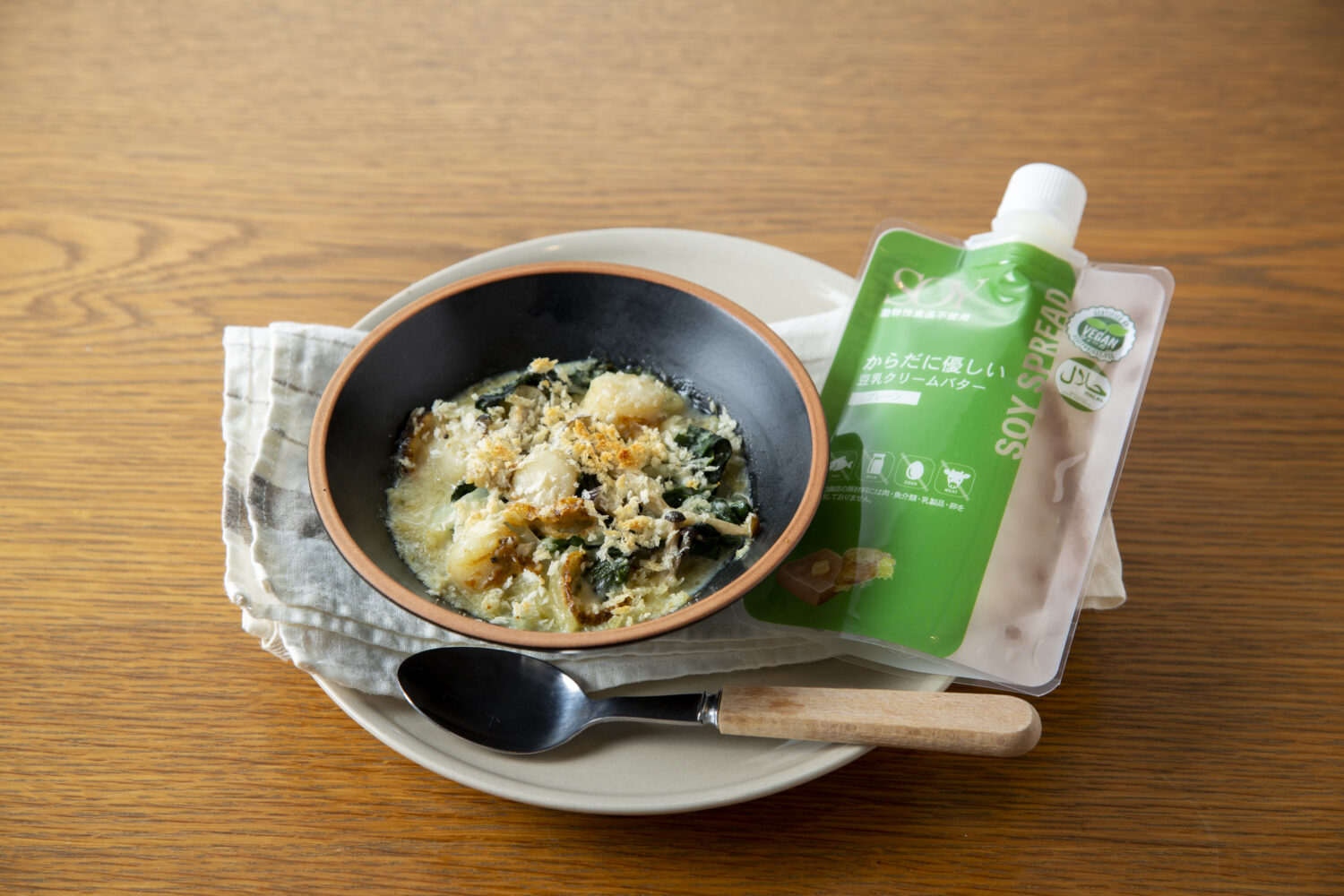 Name
Soy Milk Butter
Category
Food
Description
Just like BUTTER!! It's dairy-free, yet the texture is butter itself. Compared to salted butter, this has 97% less cholesterol, 68% less salt and about 35% less saturated fatty acids. You can use it on bread, for cooking and baking.
It also contains a creamy, rich soy milk cream blend created using the world's first patented USS (Ultra Soy Separation) process. *Plain type
Halal certification
Obtained.
Certifying body: NAHA (Nippon Asia Halal Association)
Validity period: 29 November 2022
Ingredients
Processed soybean [vegetable oil (palm, sunflower, shea butter) , soymilk cream, soymilk, soybean flour, salt], (some include soybeans)
Best before
Frozen 365 days
Preferred target audience(s)
Malaysia, Indonesia, Japan (Muslims in Japan, regardless of nationality)
Preferred social media
Facebook, Instagram, Twitter, YouTube
Standard sales price
JPY 648
※Please note that for international shipping, customs or import duties may be charged once the parcel reaches its destination country. These charges must be paid by the recipient (applicant) of the parcels.
※As the products provided are samples, they will be delivered to the destination country at a special sample price, and not standard sales price. Hence, any customs duties charged will be based on the sample price.