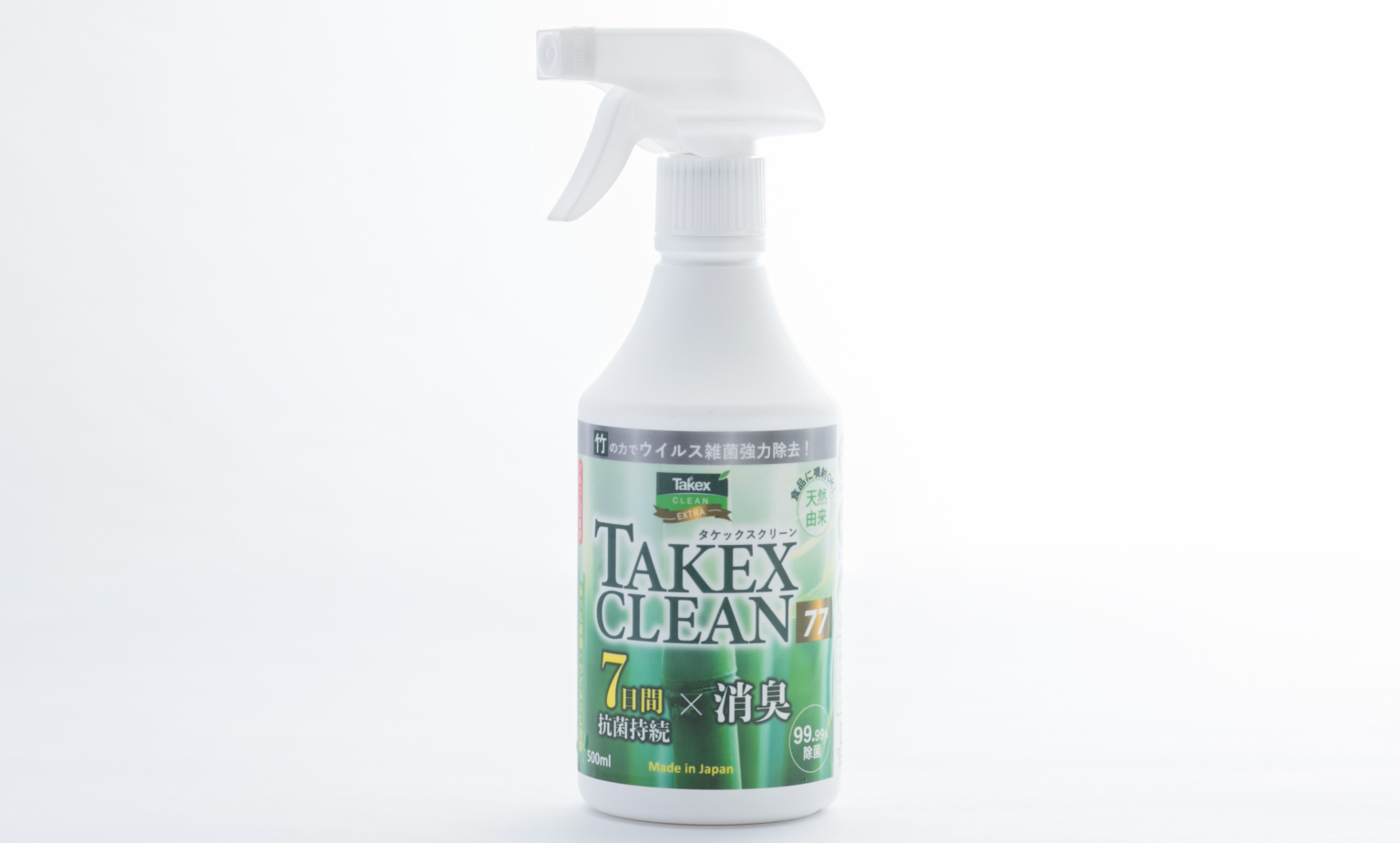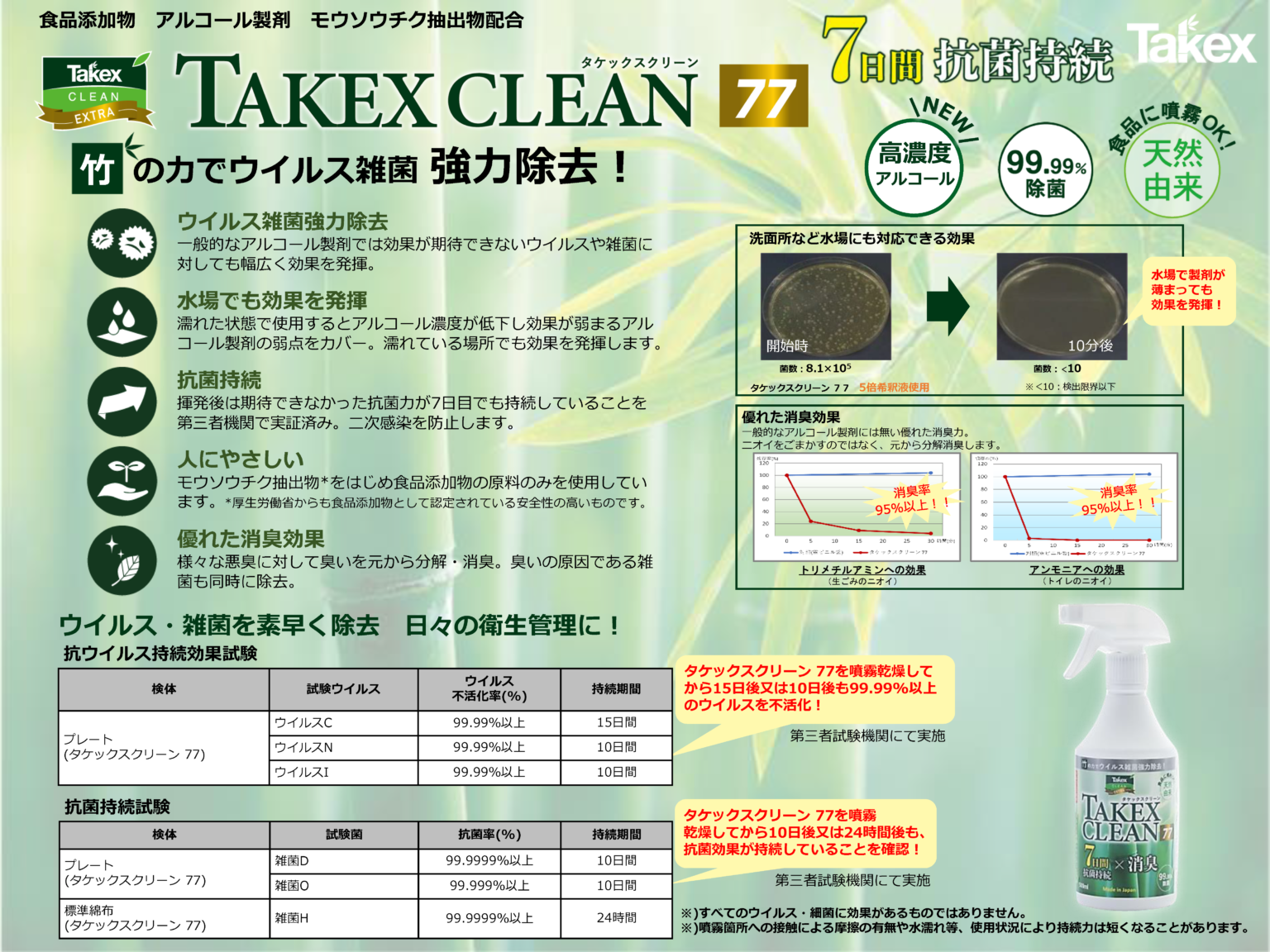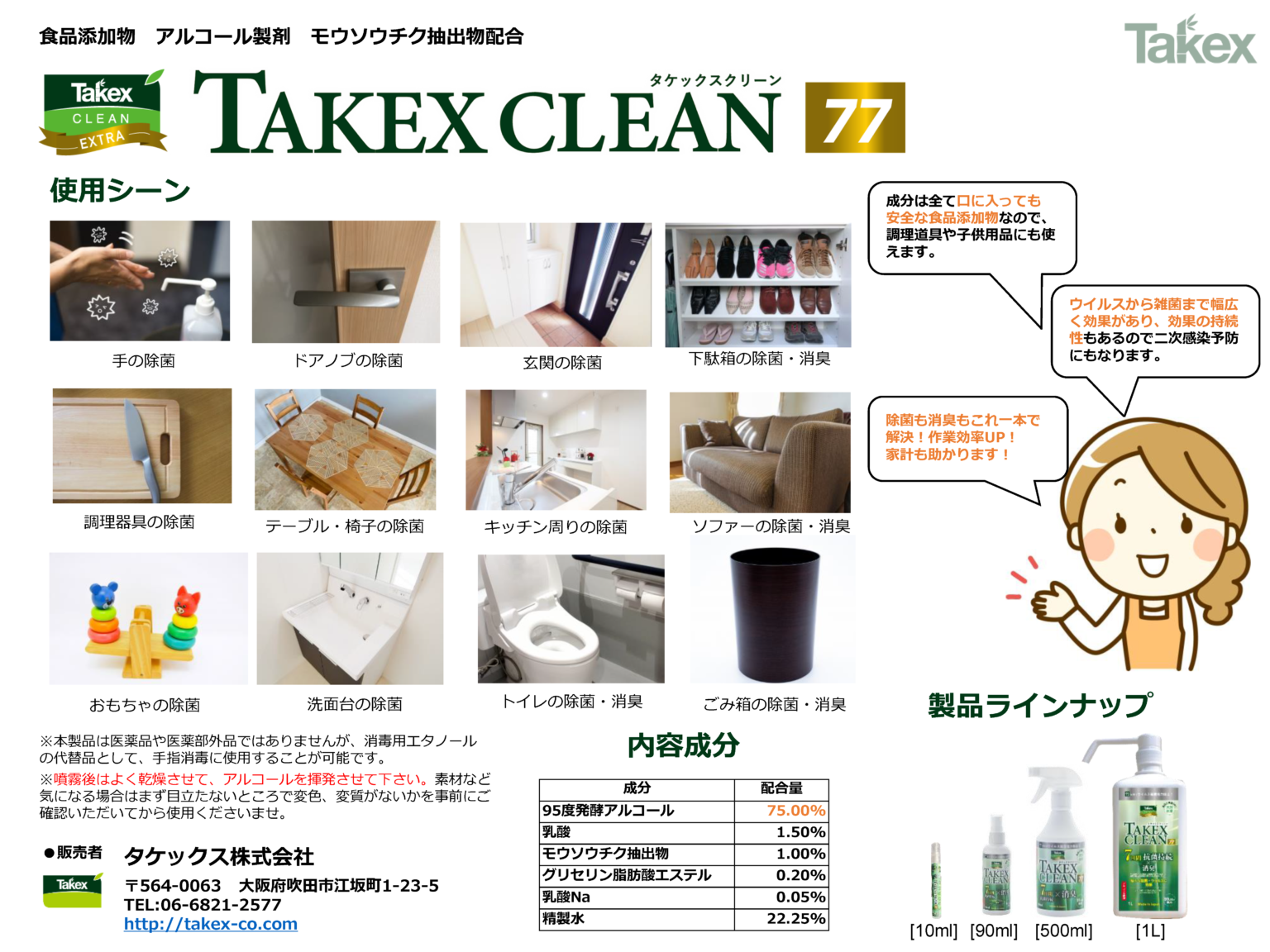 | | |
| --- | --- |
| Name | Takex Clean 77 |
| Category | Hygiene products |
| Description | Certified as a food additive in Japan, Alcohol Sanitizer, Contains Bamboo Extract. Confirmed lasting antibacterial effect for 7 days. Remove germs effectively with the power of bamboo. Takex Clean 77 covers the existing weakness. It is effective even in wet conditions. All the ingredients used, including bamboo extract, are certified as raw materials for food additives in Japan and can be sprayed directly onto food contact surfaces. The effect of bamboo extract decomposes and deodorizes various odours from the source. |
| Halal certification | Not yet obtained |
| Ingredients | 95% Ethanol (denatured), Bamboo Extract, Polyglycerol esters of fatty acids, Lactic acid, Sodium lactate, Purified Water |
| Preferred target audience(s) | Malaysia, Indonesia, Japan (Muslims living in Japan, regardless of nationality) |
| Preferred social media | Facebook, Instagram, Twitter |
| Standard sales price | JPY 1,580 (500ml), JPY 350 (10ml) |
※Please note that for international shipping, customs or import duties may be charged once the parcel reaches its destination country. These charges must be paid by the recipient (applicant) of the parcels.
※As the products provided are samples, they will be delivered to the destination country at a special sample price, and not standard sales price. Hence, any customs duties charged will be based on the sample price.