Wearable Cosmetics with Skincare Benefits! Teijin's Raffinan
Ladies and gentlemen! You think of cosmetics as creams, lotions, gels, things that you apply directly to your skin, right? But an amazing creative Japanese has developed a skin care product that you can wear. Wow!
Teijin, a major Japanese fiber manufacturer, developed a high-functional fiber—Raffinan.
In Japan, any official claims of definite medicinal effects must comply with strict legislation set out by the Ministry of Health, Labour and Welfare (MHLW). Raffinan is the first fiber to be approved as a cosmetic product in Japan, in compliance with the MHLW's PMD Act (Pharmaceutical and Medical Device Act).
Let's take a look at what it's about!
The surface of human skin is kept weakly acidic to prevent the growth of bacteria and external stimuli. It is known that sweat and dryness can make the skin's surface more alkaline, which can lead to skin problems.
Teijin thought, "Can't we take care of this matter with textile products?". Teijin developed a highly functional fiber that contains malic acid, widely used in foods and cosmetics. The development took 10 years!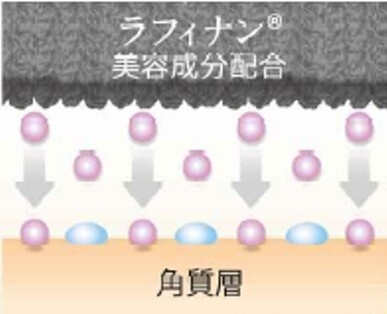 Here's how Raffinan's skincare works.
Moisture (sweat) evaporates from the surface of the skin. When the Raffinan underclothing comes into contact with the skin, it reacts to that moisture. Moisture and malic acid make it easy for the skin surface to maintain a mild acidity. As a result, wearing Raffinan was found to be effective in preventing skin irritation and moisturizing the skin. Of course, the effect does not diminish even after repeated washing.
Raffinan has been used in the production of women's underclothing and men's products. In line with the current new normal, a cowdfunding project has been launched to commercialise a mask using Raffinan. The project has been successfully ended with double its set goal.
---
Salam Groovy Japan introduces Japanese products and services for the Islamic market in English and Japanese.
Follow us on our social media and keep up-to-date with the latest news.
Follow @Salam_GJ