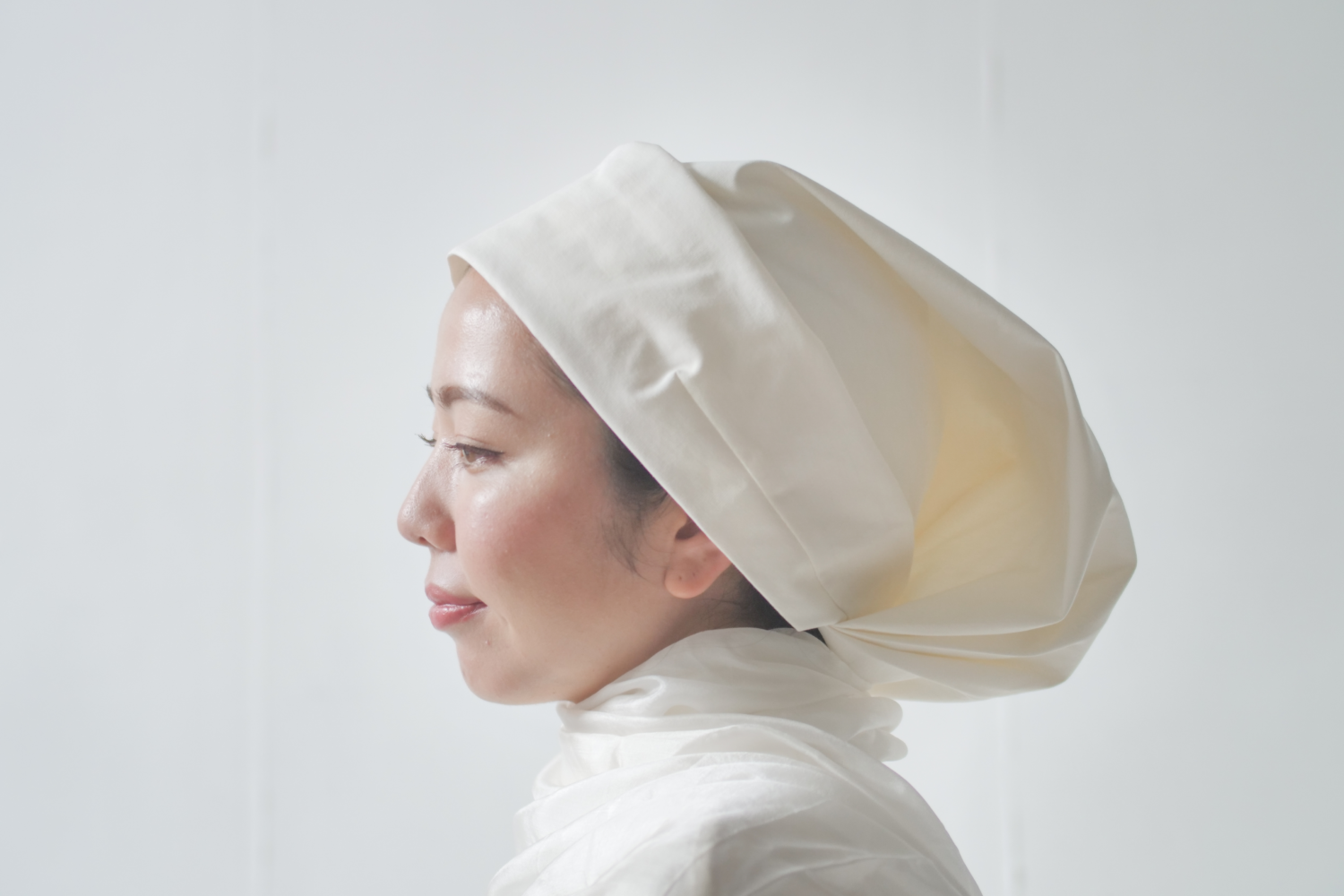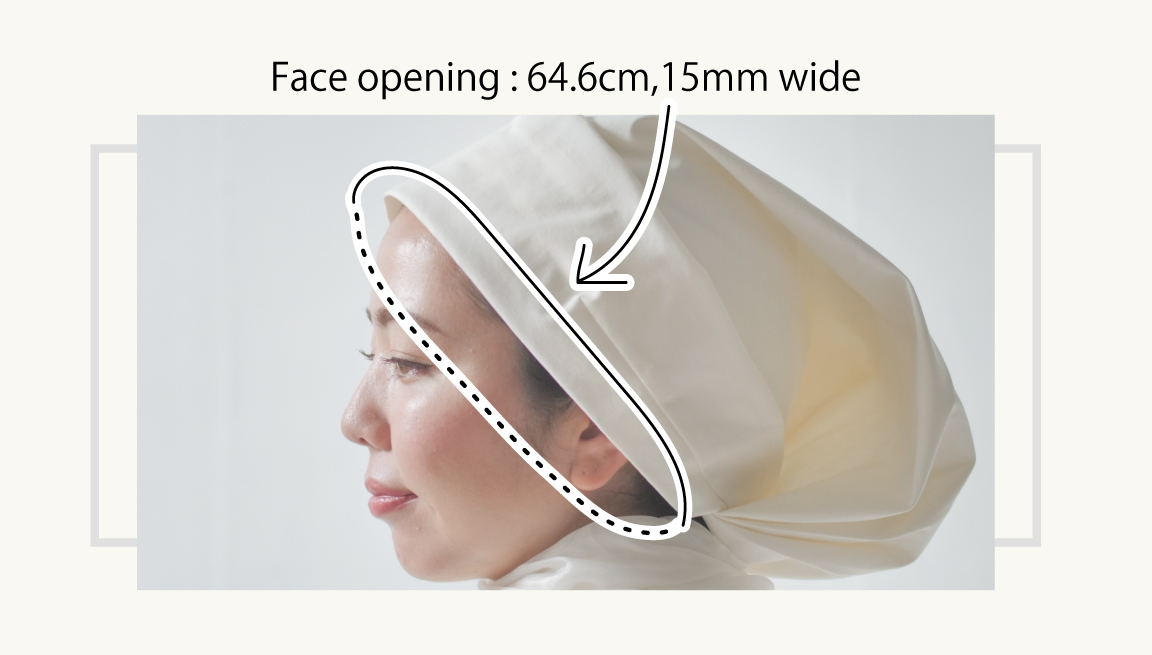 Name
tsuki veil
Category
Fashion, Hijab/Head accessory
Description
"tsuki veil" from Maison des psyche is a fashion item to hide gray hair, as a night cap, a hijab, etc., symbolizing diversity and inclusion. Suitable for people of all ages from Generation Z to the elderly. Its main feature is cross-culture design and original fabric that creates beautiful hair.

[Cross-culture Design]
Inspired by the Japanese headwear (kazuki) and the hijab worn by Muslim women. Each item is sewn together with their thoughts and wishes for the wearers to be happy always.

[Original Psyche Fabric]
・Using Coolmax® core technology, it has outstanding air-permeability and moisture-wicking quick dry performance to keep you comfortable.
・Gentle and safe processing method using two natural materials.
・High moisturizing, antibacterial action and UV-blocking effect by silk amino processing.
・UV-blocking effect with antibacterial and deodorant properties by moringa processing.
Size/Length
Size: F / Face opening length: 64.6cm
*It is stretchable to fit your head nicely
Material
Cotton 63%, Polyester 37% (Made in Japan)
Preferred target audience(s)
Malaysia, Indonesia, Japan (Muslims living in Japan, regardless of nationality)
Preferred social media
Facebook, Instagram, Twitter, YouTube, TikTok
Standard sales price
JPY 13,200
※Please note that for international shipping, customs or import duties may be charged once the parcel reaches its destination country. These charges must be paid by the recipient (applicant) of the parcels.
※As the products provided are samples, they will be delivered to the destination country at a special sample price, and not standard sales price. Hence, any customs duties charged will be based on the sample price.