Masaki Okuma
Chief editor.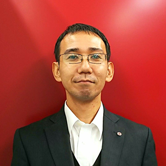 Joined the Groovy Japan project after experiencing writer, web planner, and managing a local portal site. I would love to introduce you to the appeal of Japanese regions. Hobbies are hiking, river-walking, and reading. Love Gundam and chocolate.
Blog
Iman Najwa
Marketing researcher and Translator.
A Malaysian fascinated by Japan who graduated from a university in Japan. Hope to introduce various attractions such as rare and mysterious places in Japan! An anime, foreign dramas and movies lover. Also interested in learning foreign languages.
Blog
Tetsufumi Hashimoto
Consultant.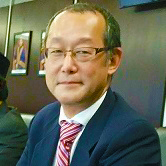 Since participating in the Dubai export business of Japanese fruits in 2010, the relationship with the Islamic market began, and after that, I started business with local entrepreneurs starting from Malaysia and Indonesia. Experience planning and local sales of Muslim tours to Japan, business matching and marketing between Japan and Southeast Asia.

Kenji Wada
Technical director.
Took part in the Groovy Japan project with my experience as an engineer, web director, foreign human resources coordinator, and operating a local portal site. Daily data input in a new setting. Hobbies are life hack quests around the world and DTM.
Jun Kimura
Designer and writer.
In charge of writing, picture/video production, and progress management. Introduces a lot of beautiful scenery and delicious food in Japan! I like photography, travelling and star-gazing. With 9 years of billiard history, I'm aiming to be the best team in Japan. Terrible with directions.
Ai Kawamoto
Social media operator.
Using the experience of operating the local portal site "Osakazine", I entered the Groovy Japan project's planning team. I was a part of the tea ceremony club from junior high school until university for 10 years. A fan of Sanrio's Pompompurin. I will do my best to show you the Groovy charm of Japan!