Saudi Arabia-Japan first anime film The Journey to be released
A Saudi Arabian-Japanese film: The Journey will premiere in Japan this summer. Born from Japan's world-renowned anime culture and Saudi Arabia's Manga Productions, its national animation studio.
Featuring famous Japanese voice actors, such as Hiroshi Kamiya (Aot), Toru Furuya (Sailor Moon), Yuichi Nakamura (Fairy Tail) and more.
The anime film The Journey is the first collaborated film by Japan's Toei Animation and Saudi Arabia's Manga Productions.
Toei Animation is a household anime studio with its works such as One Piece, Dragon Ball, Neon Genesis Evangelion.

The film is set in ancient Saudi Arabia about the protaganist Aws who fights along with his people to protect their homeland from the invaders Abraha. You can get a glimpse of what awaits you in The Journey trailer.
Toei and Manga co-created the story, character design and other aspects with Shizuno Kobun (directed Detective Conan films) as the director. Not to mention, Atsushiro Tomioka joining the team as the screenwriter (written scripts for Inazuma Eleven), alongside Inuyasha's composer Kaoru Wada.
Featuring famous Japanese voice actors (seiyuu): Toru Furuya (Sailor Moon, Saint Seiya), Kotono Mitsuishi (Sailor Moon, Neon Genesis Evangelion), Hiroshi Kamiya (Attack on Titan, Blue Exorcist), Yuichi Nakamura (Hyouka, Jujutsu Kaisen), Kazuya Nakai (One Piece, Gintama), and Takaya Kuroda (Durarara!!, Fairy Tail).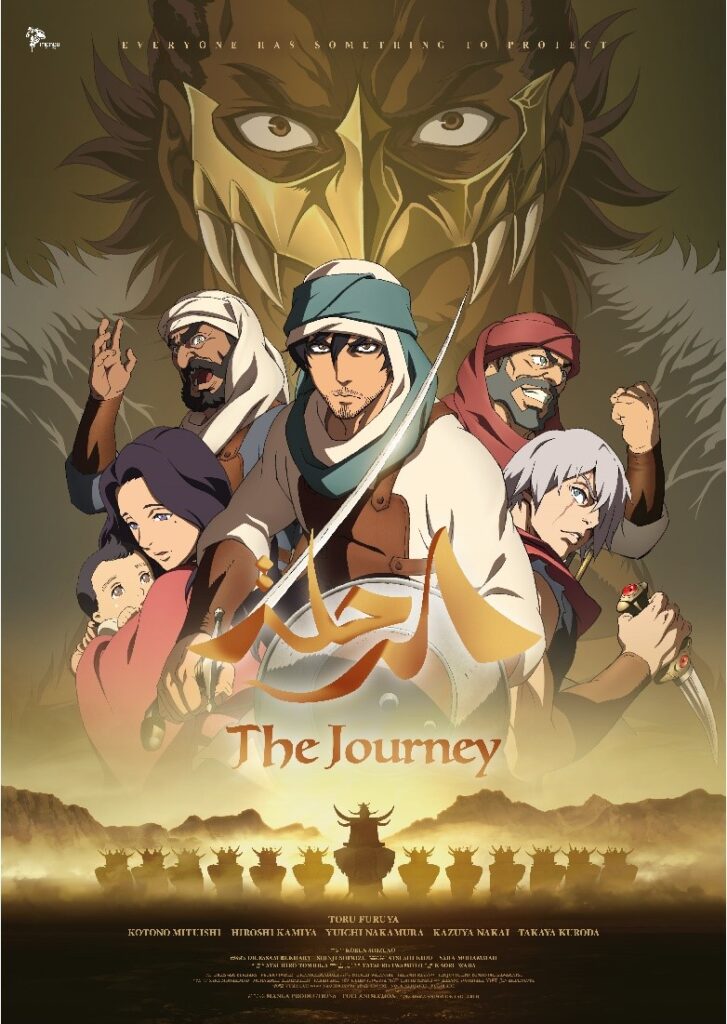 The Journey film will hit the Japanese theaters from 25th June 2021. It supposed to premiere at the 2020 Cannes Festival. But it was postponed due to Covid-19 pandemic.
The Journey is one of your get way to get a taste of Saudi Arabia's animation world with the familiar Japanese anime.
It's really amazing to see a collaboration as such. This could lead to a stronger bond between the two countries.
---
Salam Groovy Japan introduces Japanese products and services for the Islamic market in English and Japanese.
Follow us on our social media and keep up-to-date with the latest news.
Follow @Salam_GJ