Hot spring help beat illness based on gut bacteria research
Beppu is famous as a hot spring city with the most number and water flow of hot springs in Japan.
And that Beppu has a piece of good news to share with you.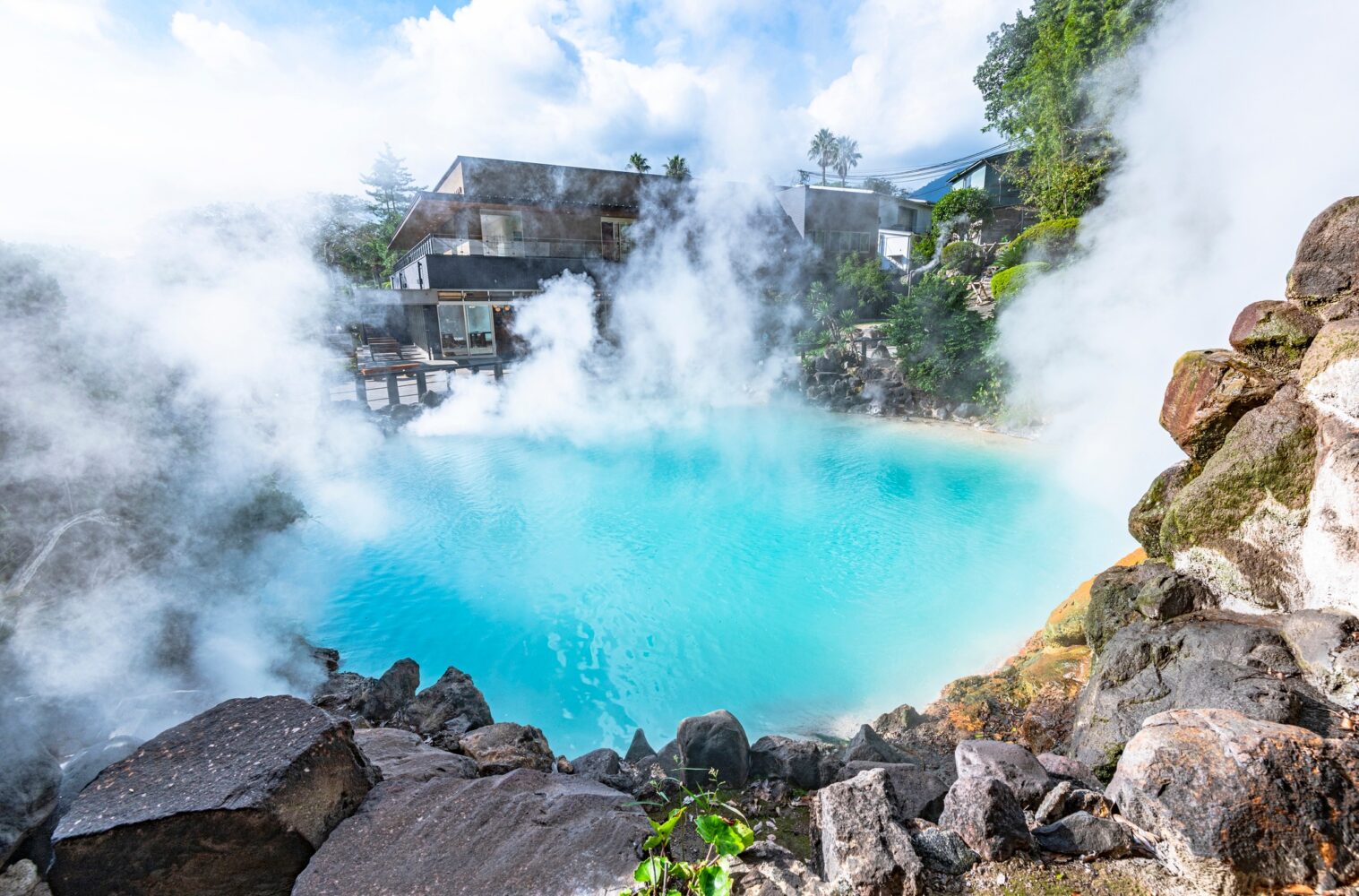 A team of researchers of Kyushu University, collaborating with Beppu city, found that bathing in hot springs (onsen) for a week reduces the risk of having gout, asthma and others.
People in Japan have always been aware that bathing in hot springs is good for the body, but this claim was never medically proven. For the first time in the world, researchers are investigating the effects of hot spring baths by checking gut bacteria to see how their numbers improve and which diseases they tend to get.
The study involves 40 men and 40 women bathing in the same hot spring for a week. The result revealed the simple hot spring*1 reduced the risk of gout in men by approximately 17% and the risk of asthma in women by approximately 31%. In the sulfur spring*2, men's risk of developing liver disease decreased by an estimated 10%.
The research team plans to increase the total number of participants in the experiment to 100 people for further analysis and issue a final report by the end of next summer. Beppu City hopes to use the research results to attract more tourists to the area.
Word Meaning:
*1 Simple Hot Spring: A type of hot spring in Japan. The hot spring water is at least 25 degrees Celcius warm that is mild and gentle on the skin.
*2 Sulfur Spring: A type of hot spring in Japan containing sulfur, classified as a healing spring due to its health benefits. It also has a sulfurous smell, similar to rotten eggs.
---
We have a network of Japanese companies keen to expand into the Halal market in Malaysia & Indonesia.
If you are interested in connecting with sustainable technology companies in Japan, simply JOIN the network from below. We will match the right one for you!