Latest Muslim guidebook with interactive travel experience, Okayama City
The latest edition of Okayama Muslim Guidebook introduces you to interactive sightseeing trips that include farmhouse stays, fruit picking and more.
Discover how Okayama Health Tourism Association (the publisher) encourages Muslim-friendly travel from Mr Narahara of the Okayama City Industry and Tourism Bureau's Tourism Div Promotion/MICE Promotion Div.
We, at Okayama City, are pushing forward to accommodate Muslim travellers side-by-side with neighbouring Kibichuo Town and Maniwa City.
At the heart of such activities is the Okayama Health Tourism Association. Working together with the local authorities, we have been promoting local experiences that only Okayama can offer to Muslims.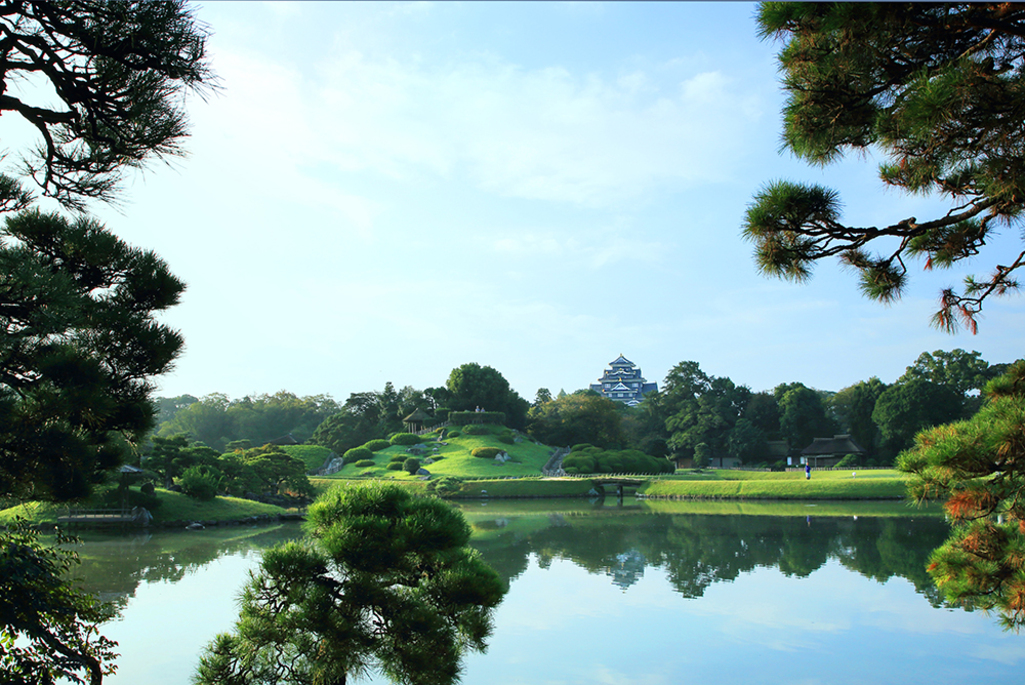 Okayama Korakuen and Okayama Castle in Okayama City. Farmhouse stays in Kibichuo Town. Skiing and snow activities in Maniwa City. Here travellers can indulge in a wide variety of interactive sightseeing experiences!
Farmhouse stays are highly popular and much sought-after as you can mingle with the local residents through activities such as cooking and vegetable harvesting.
Original Muslim-friendly certification system 'Peach Mark'
The Peach Mark was established to boost the appeal of sightseeing in Okayama by making more establishments offer their services to Muslims. It encourages more businesses to be involved as the criteria may not be as hard as with halal certification.
It has its own criteria setting based on the compliancy level, such as no pork and non-alcoholic meals or products, English menu and ingredient labelling, and provision of halal-certified meats. You will see two types of Peach Mark displayed at establishments. Both are updated annually with service auditing conducted through on-site visits.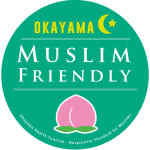 Peach Mark 1:
Restaurant: menu in English, non-pork menu available.
Accommodation: Have English-language support. Prayer mats and compasses available. It must comply with the same conditions as a restaurant.
Product: Ingredients labelled in English, non-pork.
Peach Mark 2:
Comply with the conditions of Peachmark 1, AND the following additional criteria
Restaurant: Have non-pork & non-alcoholic menus. Have menus with halal-certified meat.
Accommodation: Can guide visitors to a prayer space, even if the establishment itself doesn't have a built-in space. Can use the toilet to take wudu. Hospitals with multi-lingual support are available nearby.
Product: Non-pork & non-alcoholic
Okayama is home to stunning scenery each season, with cherry blossoms, hydrangeas, sunflowers, cosmos, autumn leaves and snowy landscapes. Not to mention, plenty of activities like fruit-picking and snow hiking you can enjoy. With Okayama as your travel centre, you can also mix in day trips to the easy-to-access islands of the Seto Inland Sea or even Osaka for a fun-packed and diversified travel experience.
When you visit Okayama, you can use JR West Japan's Kansai WIDE Area Excursion Pass to tour around Kansai + Okayama using shinkansen (bullet train) at a reasonable price.
Be sure to come and enjoy sightseeing in Okayama, where all Muslims are welcome with open arms!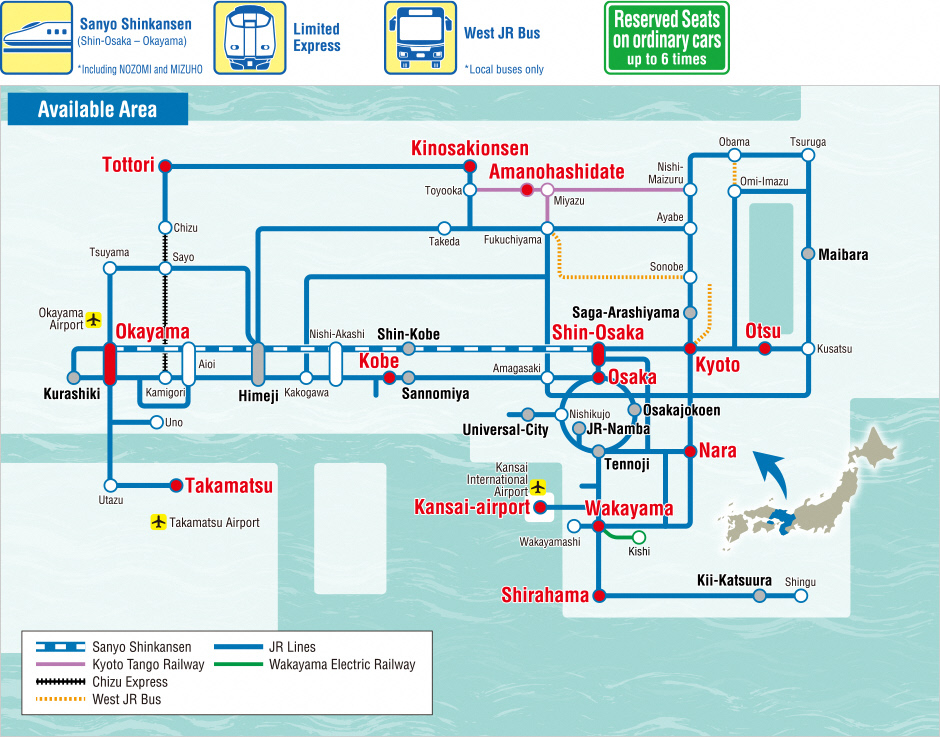 Entity name: Okayama City Industry and Tourism Bureau's Tourism Div. Promotion / MICE Promotion Div.
Head office: 1-chome-1-1 Daiku, Kita Ward, Okayama, 700-8544
Business outline: Attracting domestic and international tourists & Promoting MICE
Official HP: Okayama City
Okayama Health Tourism (Eng.)
---
We have a network of Japanese companies keen to expand into the Halal market in Malaysia & Indonesia.
If you are interested in connecting with sustainable technology companies in Japan, simply JOIN the network from below. We will match the right one for you!