Halal-certified local delicacy 'Shizuoka Oden', Hanoji Shokuhin
Hanoji Shokuhin Co., Ltd. is venerable surimi (paste made of fish or other seafood) product manufacturer with over 100 years of experience in the business. Let's hear from Vice-president Fujino Hattori about its Halal journey for the local delicacy 'Shizuoka Oden' and its product highlights.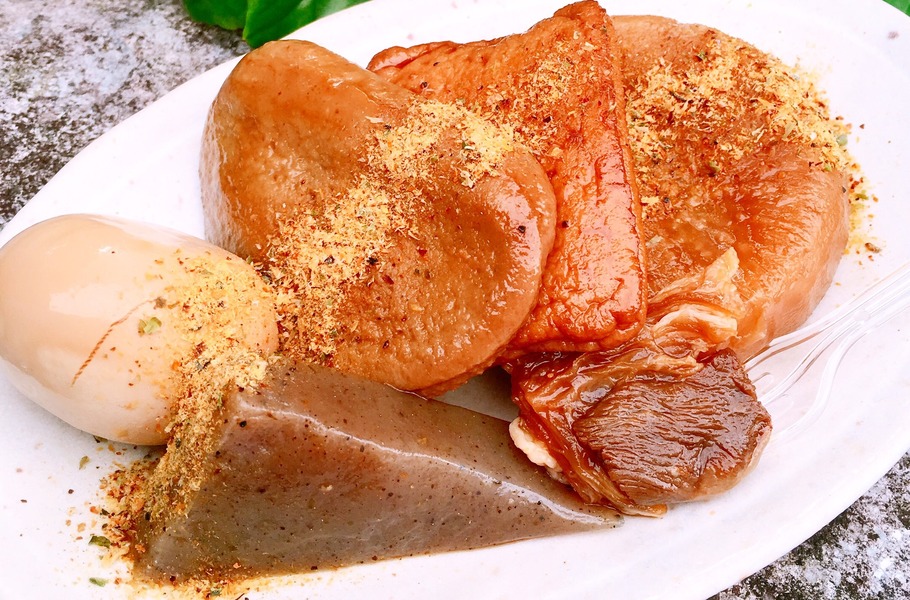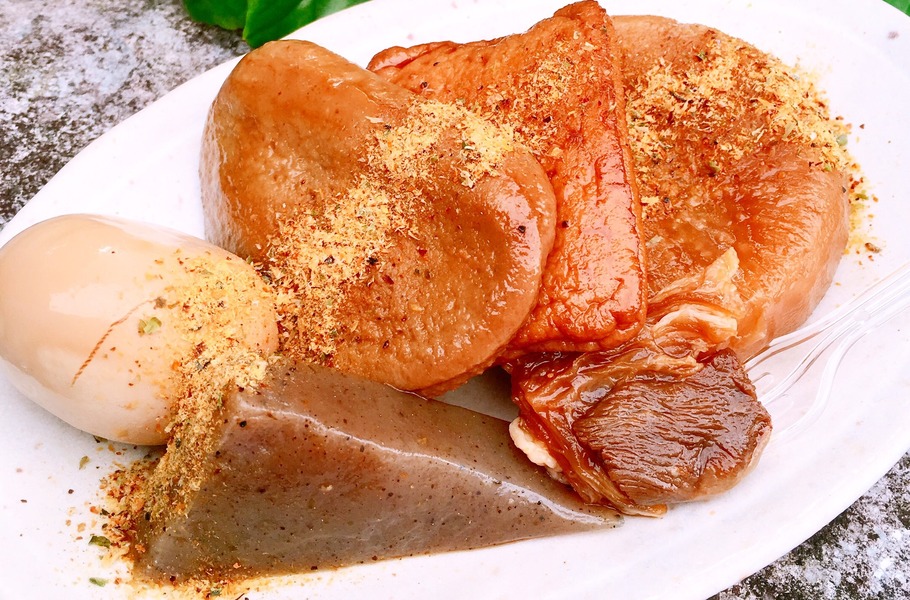 Founded in 1921, the company manufactures oden*1 varieties like squid and burdock tempuras alongside surimi products in Yaizu, Shizuoka Prefecture. Supermarkets in the prefecture are our prime customers, while abroad, we also sell them at Don Don Donki Malaysia and in Singapore.
In Yaizu, we have our own factory-operated shop selling freshly fried items and other products. In recent years, more and more Muslims have been dropping by the shop to buy our products.
We have secured Halal certification for our Shizuoka Oden, the soul food of the people in this prefecture. Shizuoka Oden is recognised for its black soup made using kuro-hanpen*2 (black fish cake made from mackerel or sardines) and beef tendon. It is eaten with a dashi powder from green laver and dried bonito flakes. Our product can be stored at room temperature for one year and is microwave-safe.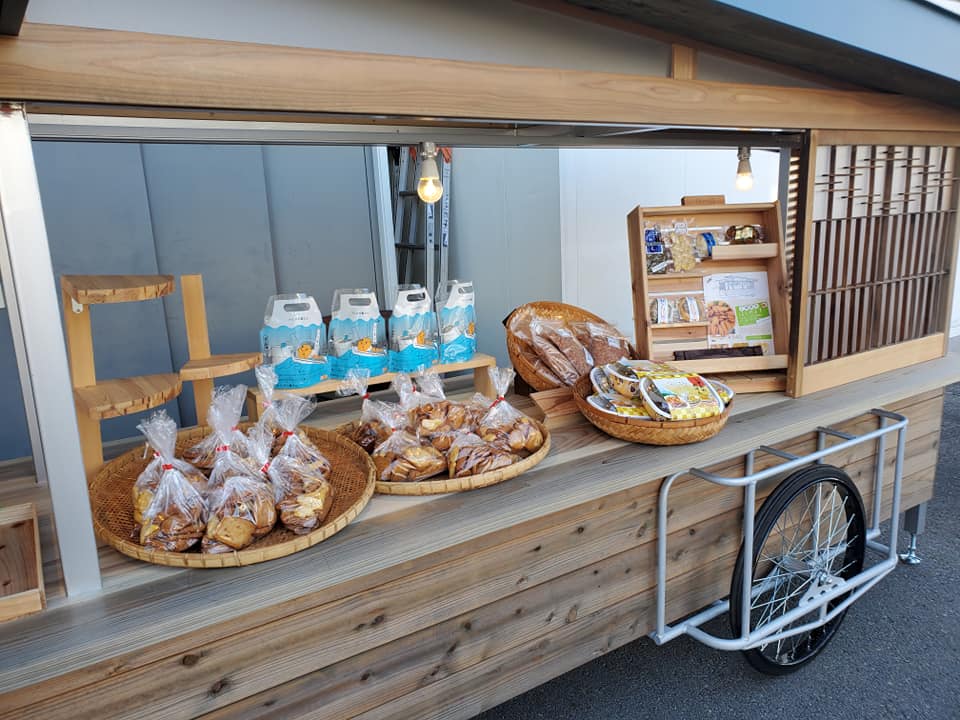 Yaizu is a thriving seafood processing area. With many foreigners working in the factories, you can often see women in hijabs. We have been making oden to get more people to eat them, but we found out that Muslims cannot eat common oden because it is not Halal.
Thus, we started to develop Halal products so that even Muslims living or travelling in Japan can enjoy this delicious Shizuoka Oden.
After consulting with the prefecture, we were referred to a Halal certifying body, the NPO Fujisan Kara Sekai. We participated in a study session to learn about Muslim culture and procured Halal beef for our soup stock. Ahead of certification, we stopped making our existing pork-based products and were able to successfully obtain certification.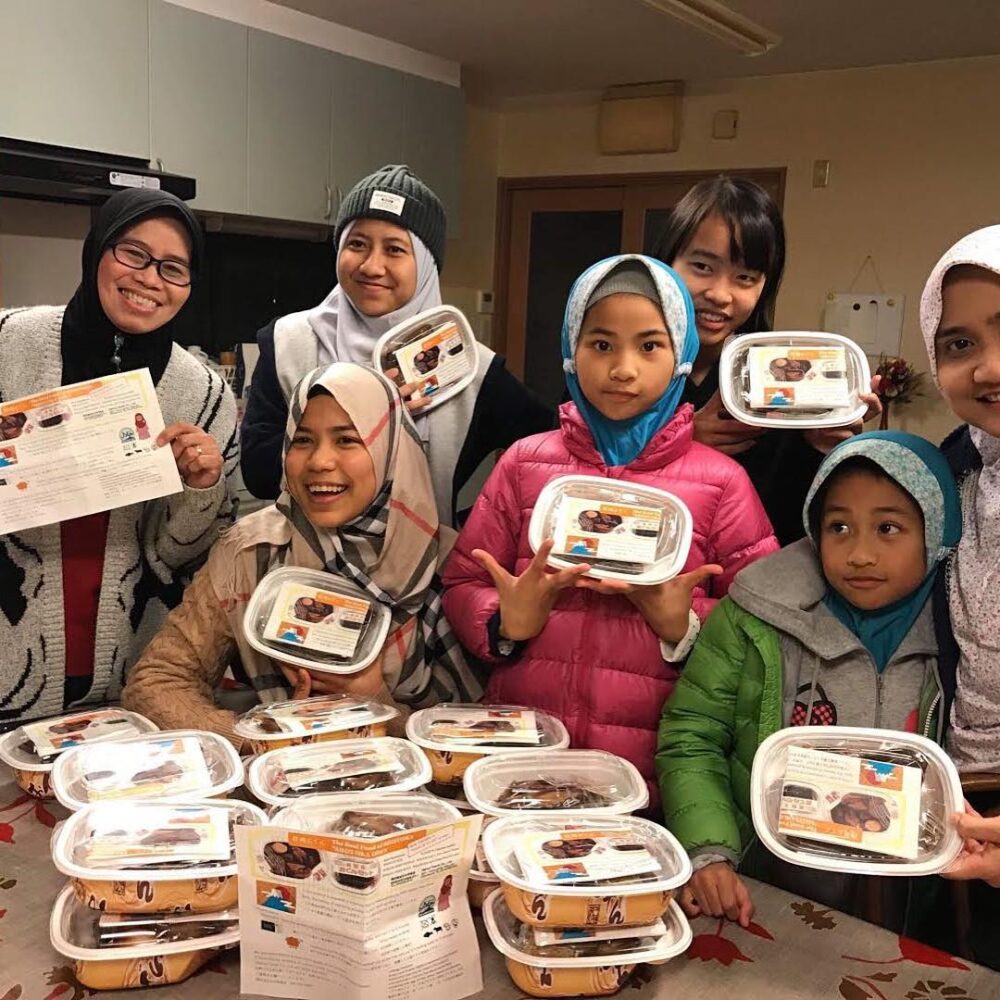 We had Muslim students from the Muslim Association of Shizuoka and Tohoku University cooperate with us in sampling our products.
Although we initially made the products with a lot of spices to try and please the Muslim people, we were in a dilemma as the flavours drifted away from the original taste, which led us to the current version. We are determined to continue improving them in the future, for example, by adding spices separately.
Among our product samples, the sweet dashi (Japanese stock) soup from beef tendon was a hit, especially with Indonesians, Malaysians and Singaporeans. So we definitely want to export our oden to these three countries.
On that occasion, I'm considering putting out some ideas, such as eating the dashi soup over rice after eating oden or adding spices to switch up the flavour.
For the record, we can confidently recommend our surimi products since they are mainly made from fish meat paste and healthy with high protein but low calories.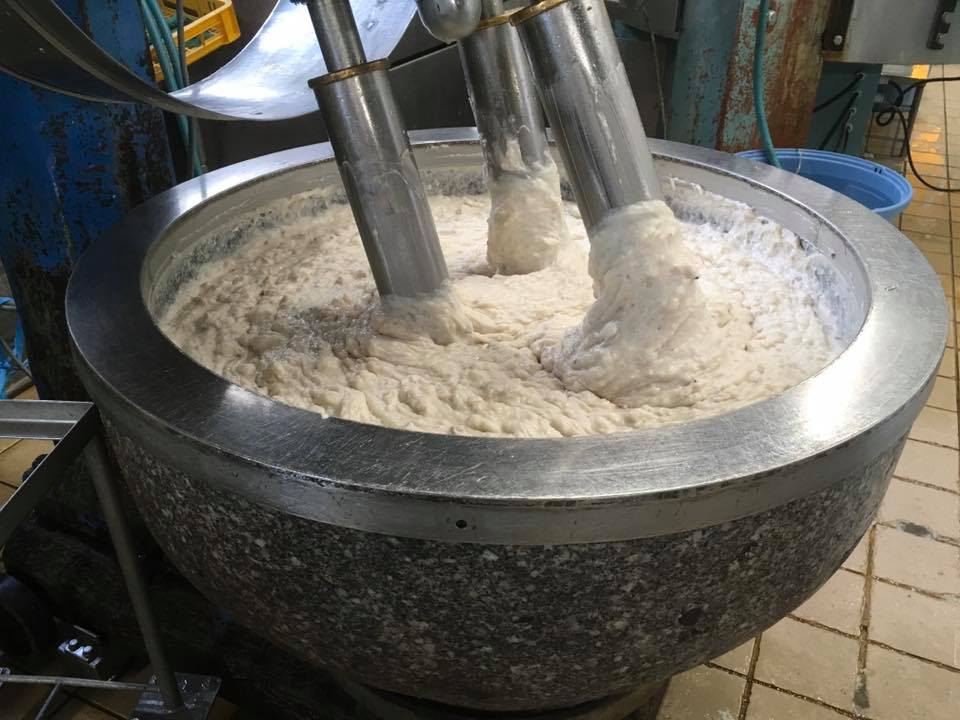 We want to offer reliable and tasty Japan-standard surimi products at affordable prices. And that wish remains unchanged to this day. One day, we aim to establish a system that allows us to manufacture products through local supply and production.
Moving forward, we would love to develop new surimi products favoured by Muslims and Halal products storable at room temperature that are also export-ready.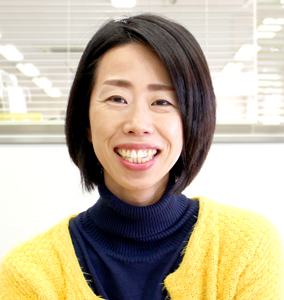 < Company Profile >
Company name: Hanoji Shokuhin Co., Ltd.
Head office: 353-1 Hofukujima, Yaizu, Shizuoka 425-0087
Business outline: Manufacture & distribution of surimi products
Official HP/Online shop: Hanoji Shokuhin Co., Ltd.
*1 Oden: a type of traditional nabemono (Japanese one-pot dishes) stew consists of various ingredients like boiled egg, fish cake and konjac. The ingredients are boiled and served in a flavoured soup. Some call it as Japanese fish cake stew.
*2 Kuro-hanpen (Black fish cake): a surimi product which is a local speciality of the Shizuoka Prefecture.


We have a network of Japanese companies keen to expand into the Halal market in Malaysia & Indonesia.
If you are interested in connecting with sustainable technology companies in Japan, simply JOIN the network from below. We will match the right one for you!