New normal dining by Hoshino Resort in Tokyo
In Japan, the COVID-19 pandemic is now under control, and restaurants starting to be in business as usual.
Nevertheless, the pandemic has led people to explore new ways to eat out to prevent viral infection.
Hoshino Resort, engaged in the ryokan (Japanese inn) business, introduced the New Normal dining experience in the Covid era, "Tokyo Chochin Kaiseki*", at its Hoshinoya luxury hotel in Tokyo.
*Kaiseki is a traditional multi-course Japanese cuisine.
Based on the chochin (Japanese lantern), which is deeply rooted in Japanese customs and culture, the company developed a partition in lantern form. So people can enjoy their meals at ease even during a pandemic. This makes it easy to see the people you are eating with and hear their voices.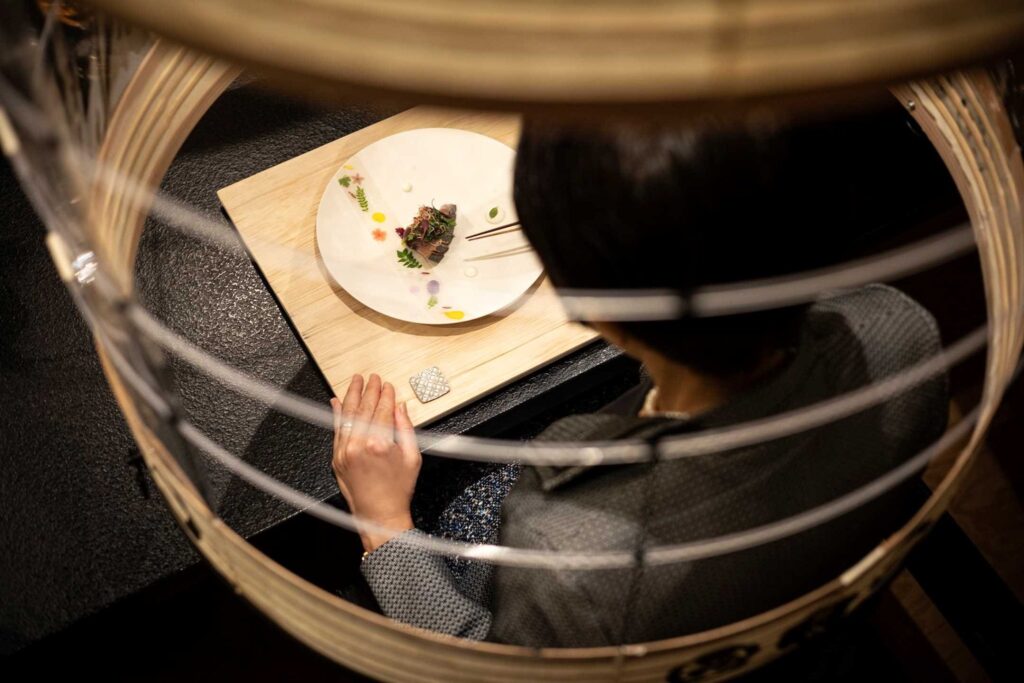 The lantern is 75 cm in diameter and 102 cm in height. The private room has an area of about 40 m² with about 5.5 ventilation cycles per hour.
---
Salam Groovy Japan introduces Japanese products and services for the Islamic market in English and Japanese. Follow us on our social media and keep up-to-date with the latest news.
Follow @Salam_GJ