New LEOC policy to cover religious diets incl Muslim
Foodservice provider LEOC CO., LTD designed the LEOC FOOD GLOBAL POLICY to engage in "Food Diversity", including dietary needs of religions such as Islam. The new policy is supervised by Japan Halal Business Association (JHBA).
As international staff employment is becoming more common, understanding and accepting diversity in background, culture, religion, etc., is getting even more crucial. In line with this, the company developed the "L'thical" menu range, which mainly uses alternative proteins, and supplies plant-based meals at around 1,000 company cafeterias and nursing homes across Japan.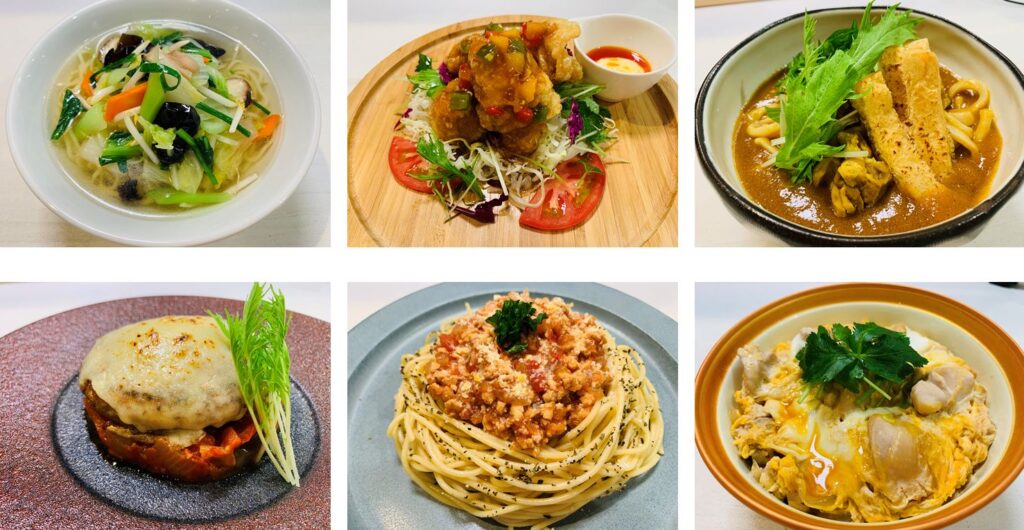 Below are the four basic principles of the newly designed LEOC FOOD GLOBAL POLICY.
LEOC FOOD GLOBAL POLICY

1. We will check whether the food ingredients contain any animal derivatives, ensuring they are not used in the primary ingredients.
2. Use of pork is prohibited. For other meat products, we will only use certified products.
3. For fermented foods and seasonings, we will use products with a residual alcohol concentration of around 2%.
4. We will use the same cooking areas and utensils as the regular menu.

About LEOC FOOD GLOBAL POLICY
Product labelling uses pictograms based on the rules, adapts flexibly to customer requirements, including stricter regulations: "Keeping the customer close to us, serving delicious food for all kinds of people".
The company will use the policy to gain services for the company cafeterias of foreign companies. Activities such as Halal events are also in planning.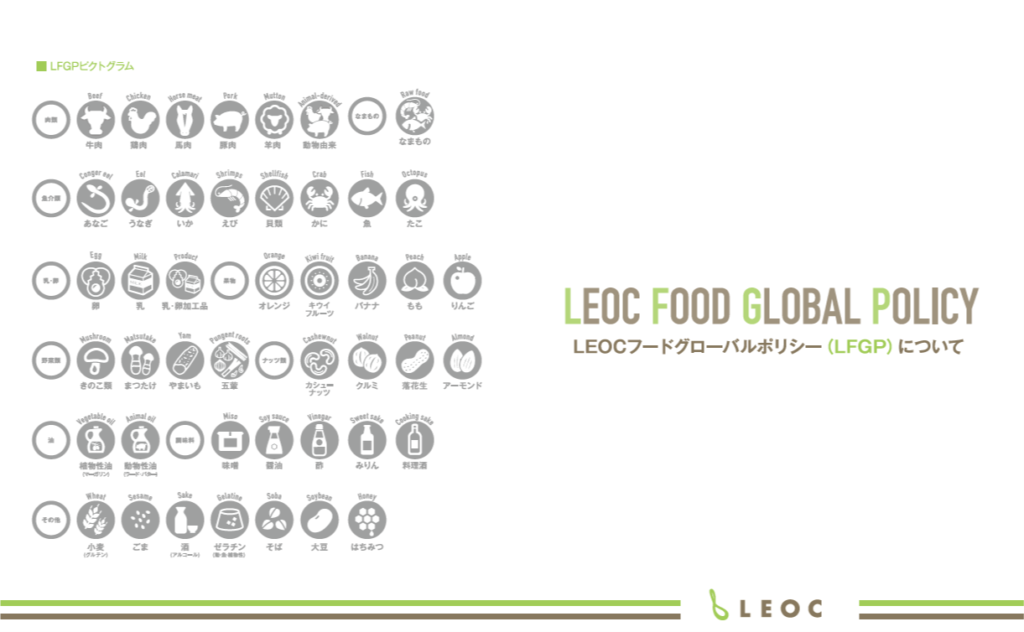 Formulating "LEOC FOOD GLOBAL POLICY" (supervised by JHBA) to cater to global food culture / LEOC (in Jap)
---
We have a network of Japanese companies keen to expand into the Halal market in Malaysia & Indonesia.
If you are interested in connecting with sustainable technology companies in Japan, simply JOIN the network from below. We will match the right one for you!