Halal J-beauty: I tried Ocean skincare sample
Salam and hello!
I got some halal Japanese skincare samples—Ocean skincare series by Cosmetics Halal & Organic Co., Ltd. Let's try them!
J-beauty is relatively more simple which focuses on nourishing and hydrating the skin. But some product terms can be different from those used in international brands. This can be confusing if you're unfamiliar with J-beauty.
This OCEAN skincare series by Cosmetics Halal & Organic Co., Ltd. has 4 items: Sky Hot Cleansing Rose (cleanser), Treatment Essential Rose (toner), Concentrate Serum Rose (serum), and Treatment Emulsion Rose (moisturiser).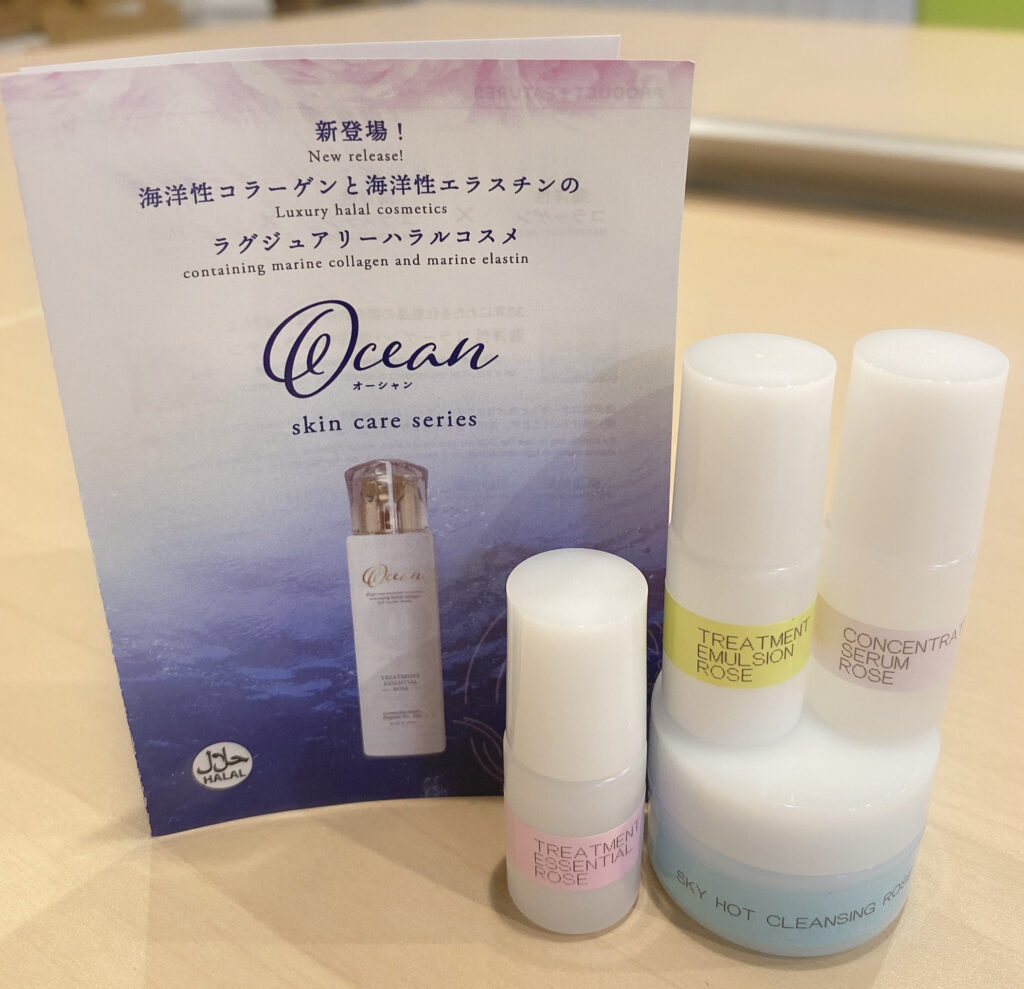 The products are made in Japan and certified halal by MPJA, a halal certifying body with mutual certification by other halal certification bodies in 25 countries, including Indonesia (MUI) and Malaysia (JAKIM).
They contain marine collagen and elastin with no animal-derived or GMO (genetically modified) ingredients and no alcohol. Also cruelty-free and vegan.
I usually have oily, acne-prone skin, whereas my skin gets drier during winter. And the products are suitable will all skin types.
Let's start off by washing our face with the Sky Hot Cleansing Rose. It is a gel-based cleanser. I usually use gel-based ones since this type is good for oily skin.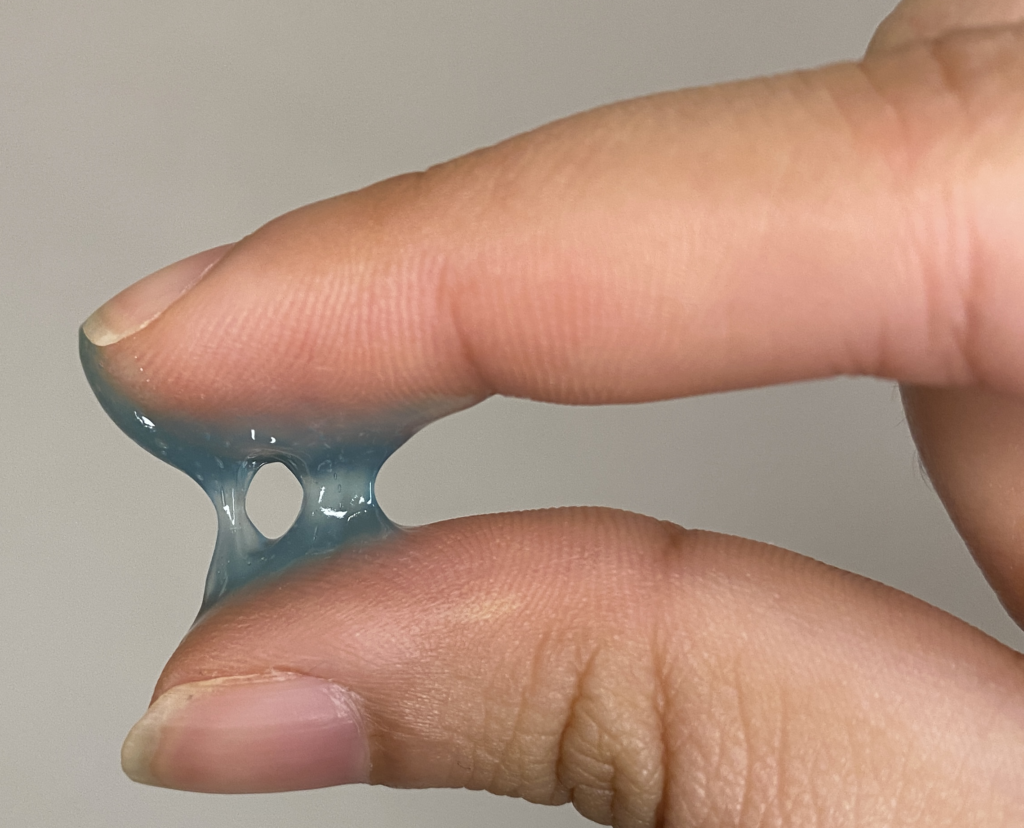 On dry hands, take a cherry amount of the cleanser and rub it on your hands
Massage it gently on your face in circular motions for 20 seconds
Wet your hands, then massage your face again
Rinse off with lukewarm or cold water about 20 times
It says it will warm and soften the skin for a deep cleanse. It did feel a bit warm when I rubbed with it. The warmth felt nice…I pretty like it!
You don't have to worry because it's not burning hot. There's no fragrance too.
What I wanted to test out so much about the product is the removing makeup function. It says you don't have to do double-cleansing with this.
So can it remove makeup?
Yes, it can. I covered my hand with matte liquid foundation, liquid eyeliner, mascara and matte lipstick. To my amazement, the cleanser really did remove all of them.
I think it may need a few times if you're wearing heavy makeup. My skin felt smooth after rinsing it off.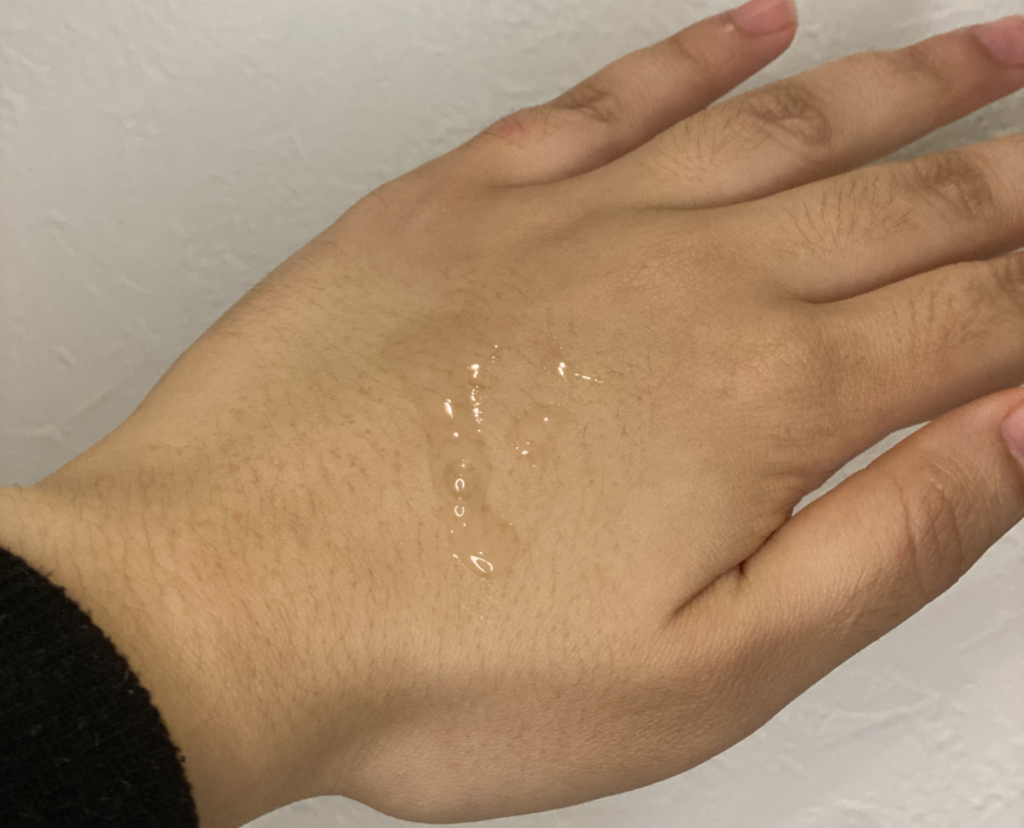 Next is the Treatment Essential Rose. It's a hydrating toner with a watery texture. Has anti-ageing properties as well.
It has a subtle rose scent. I'm not a big fan of flowery fragrances because I could get dizzy depending on the strong-ness. But this one is mellow, just nice.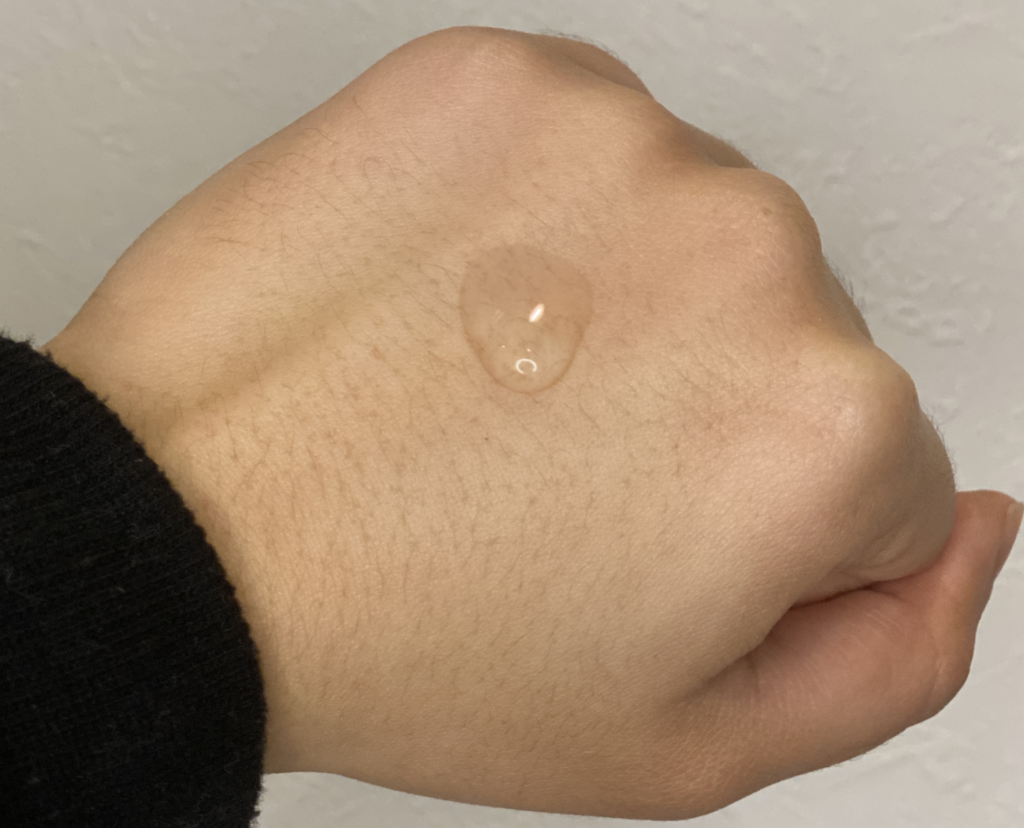 I went on applying the Concentrate Serum Rose. It also has a subtle rose scent. You can layer it up on drier areas of your skin.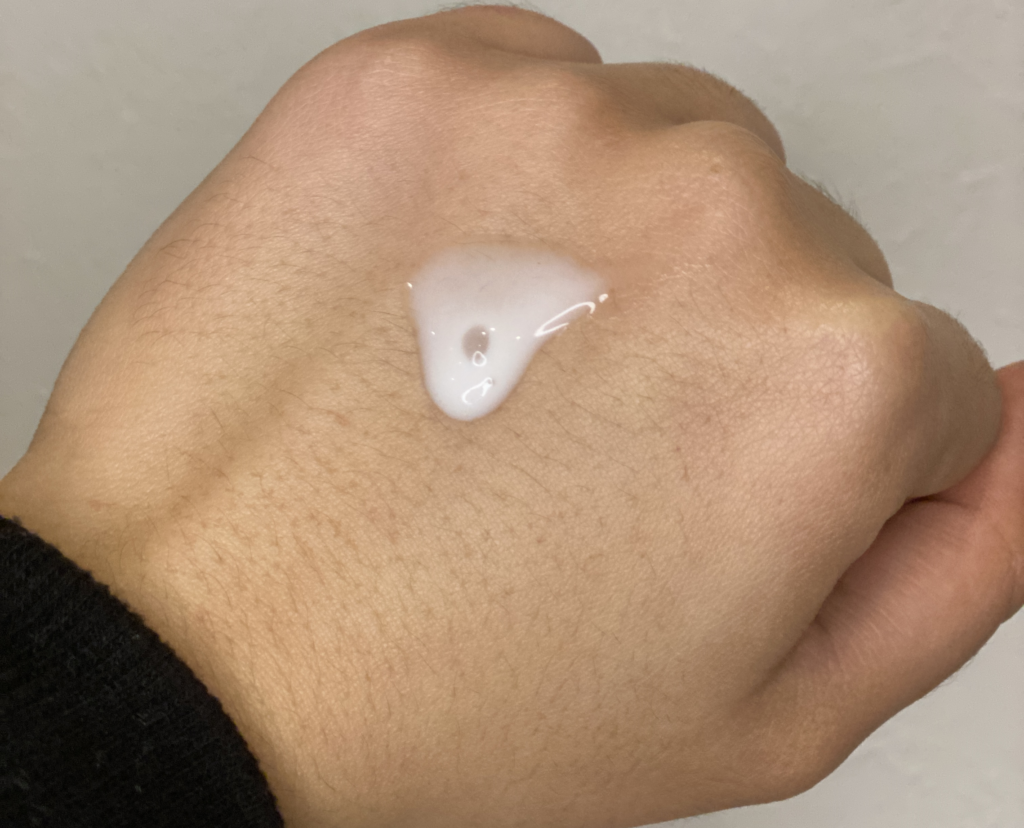 Then, I finish off with the Treatment Emulsion Rose. This is what I was talking about earlier. Japanese brands use the term "emulsion" for moisturiser at times.
It says it can protect and condition the skin from dryness while balancing water and oil. Also has a subtle rose scent.
All of the products are fast-absorbing. I was worried it would be sticky, but not at all. They absorbed into the skin quite fast. So far, my face hasn't experienced any breakout…which is a good sign.
My skin felt light and smooth. Really moisturizing!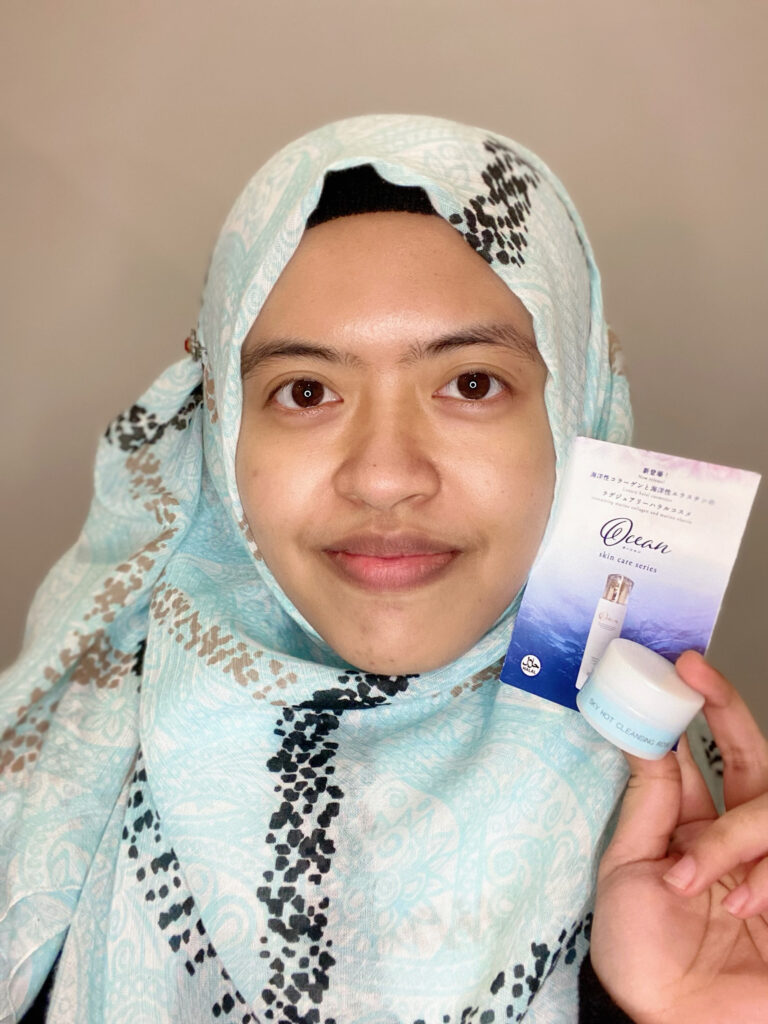 If you want to see the product packaging, you can visit the official website. Click here for more information.
・OCEAN Skincare Series Product Range (in ENG)
---
We have a network of Japanese companies keen to expand into the Halal market in Malaysia & Indonesia.
If you are interested in connecting with sustainable technology companies in Japan, simply JOIN the network from below. We will match the right one for you!