Rotating Sushi Time with Halal Soy Sauce Powder
Hello and Salam!
I'm Iman, Salam Groovy Japan's Malaysian staff.
As it was such a nice weather out, I went out for lunch. It's the long-awaited SUSHI TIME!
I had sushi at a conveyor belt sushi (kaiten sushi) restaurant.
*Of course, following to the proper Covid-19 safety protocols.
How does a Muslim eat out in Japan?
As you know, Japan is a country with very few Muslims. Unless you live in places with many tourists attractions, finding a halal-friendly restaurant is challenging.
When there's no halal restaurants available (as a Muslim), I would go for places with seafood options. Checking with the staff for any animal-derived ingredients and alcohol in the foods.
For sushi, I usually eat at a conveyor belt sushi (kaiten sushi) restaurant.
Cheap and delicious!
You can order via the touch panel screen or just take directly from the conveyer belt.
To avoid contact due to Covid-19, you can now order from your smartphone by scanning the barcode. Pretty convenient.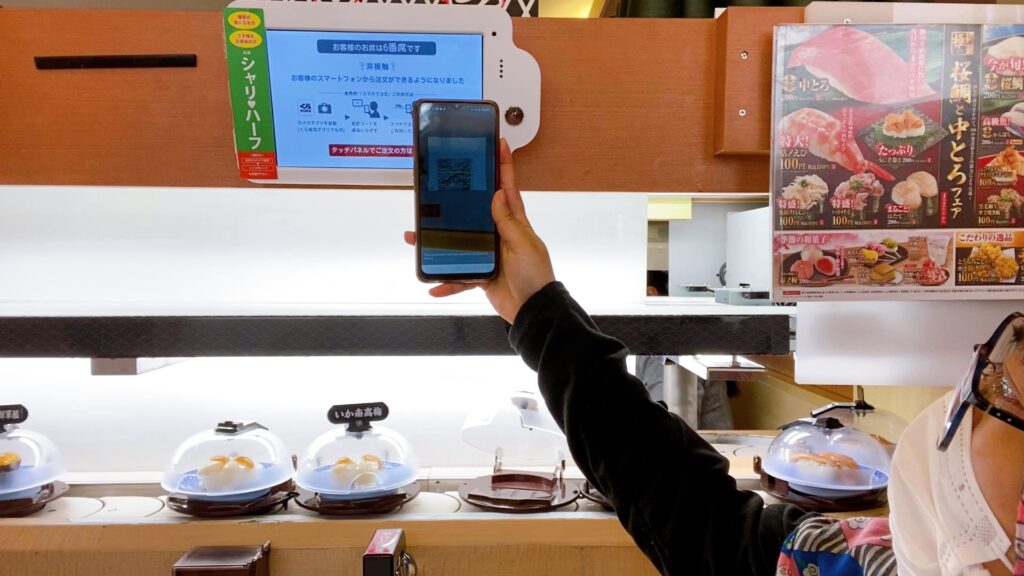 Once you've placed your order, your food will come like a Japanese bullet train. Some places even have a bullet train-shaped tray to bring your order.
Most Japanese restaurants have an allergy table to check the menus ingredients. So you can check it before ordering.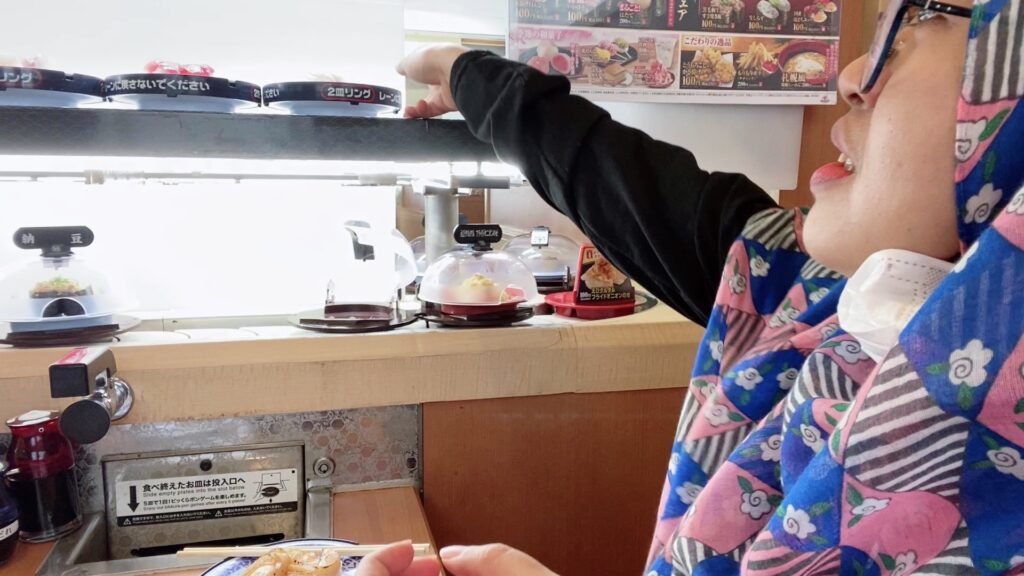 Here's where to be careful—SOY SAUCE.
Japanese soy sauce mostly contain alcohol, which is unsafe for Muslims to consume. If the soy sauce has its ingredients listed, you can just read them.
But, I rarely found one with its ingredients on the bottle.
Thus, I brought my own!
Just sprinkle them on top of the sushi. Wait for a few seconds for it to melt and enjoy. Very delicious!
I've tried eating in both styles: without waiting the powder to melt and after the powder melts. Both still good. However, eating after it melts, you can taste more umami. More flavourful!

It is a powdering of traditional soy sauce from whole soybeans which handed down since the Muromachi period(1573). Five times the richness and umami(flavour)! As it condensed by powdering.
To eat without waiting it melts, make sure not to sprinkle too much. It will clump. You would just taste more powder, lol.
Or you can try dip the sushi a little bit with the powder. You might need to be very skillful in using chopsticks for this.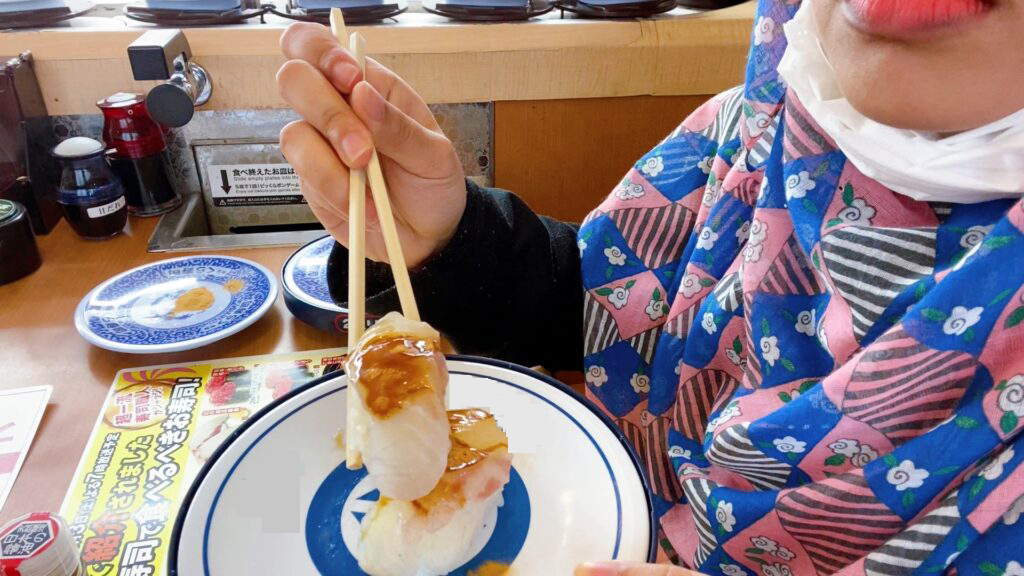 I ate a lot. It's really satisfying seeing the plates stack up. Just want to put it out there, the plates are of result of 2 persons. Not mine alone!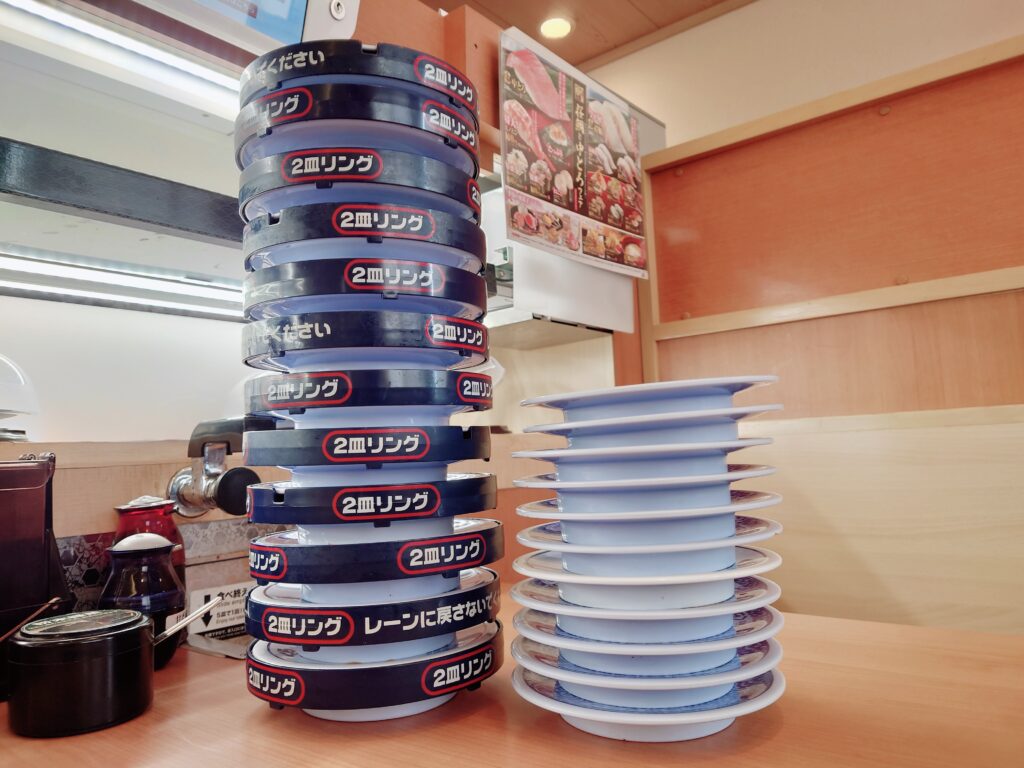 There's also desserts here: parfaits, cakes, mochi (Japanese rice cake), sweet potato dessert, mangoes and more. I had a lot of mangoes…because I missed it so much.
In Malaysia, mangoes are fairly cheap. You can buy 1kg (3-4p) for about RM15 and above (about USD3.64). It may vary depending on its variety.
In Japan, it's quite expensive. It can price up to about USD3.744 (about JPY500) for just 1 mango. I was very shocked when I first saw this in supermarkets.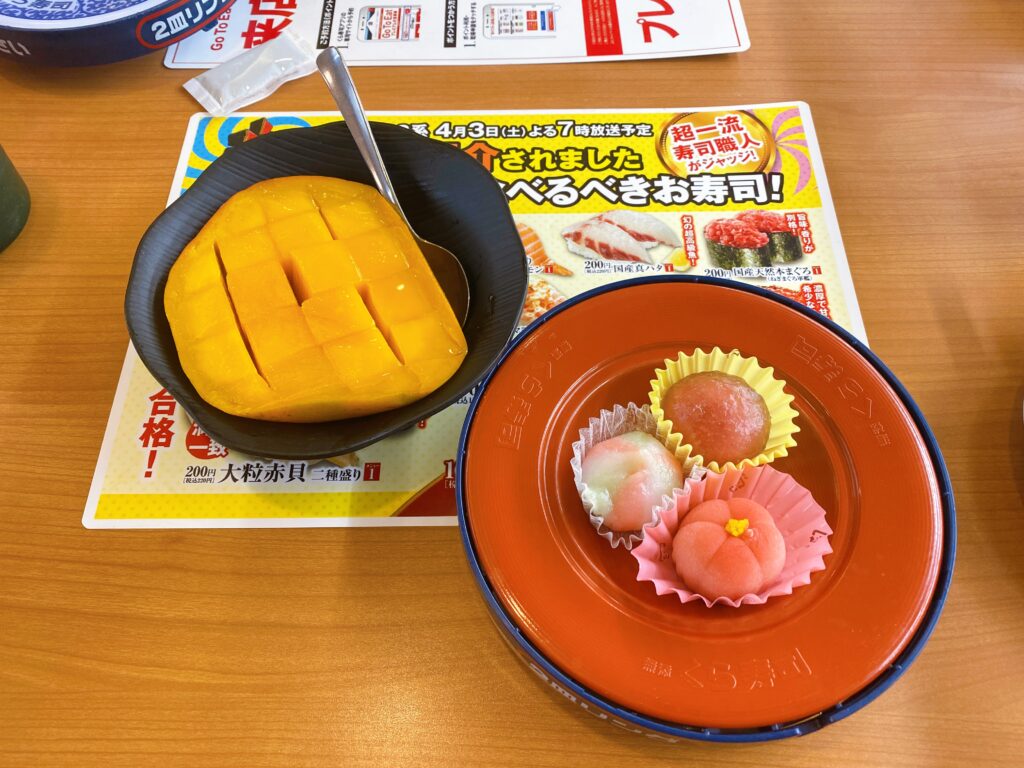 Salam Groovy Japan halal soy sauce powder is easy to carry around. My bag was totally fine. There was no spillage!
It is also tasty!!
Having a halal soy sauce of my own is handy. I didn't have to worry on eating. You should definitely have one of this when you eat in Japan.
The HALAL Soy Sauce Powder is available on Salam Groovy Japan's online shop.
Pick one up right now!
*This product is only available in Japan.
---
We have a network of Japanese companies keen to expand into the Halal market in Malaysia & Indonesia.
If you are interested in connecting with sustainable technology companies in Japan, simply JOIN the network from below. We will match the right one for you!