Halal-certified 'MisoPi' on its way into the hands of Muslims, J-avance
J-Avance Co., Ltd., a dealer in Okinawan foodstuffs, has secured Halal certification for its 'MisoPi'. Check out how this product was born and what the company entails for the future from President Hirotake Tanaka.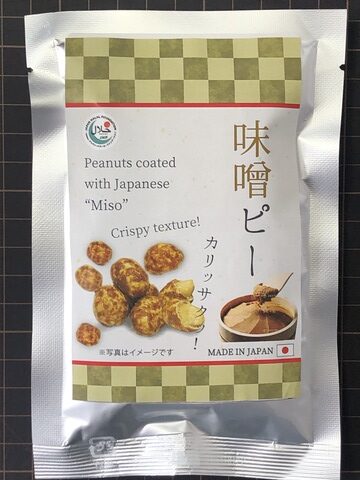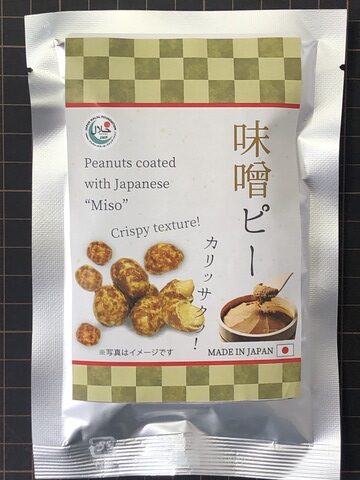 Our MisoPi has successfully been certified Halal. It is a peanut snack coated with miso, a traditional Japanese soybean paste indispensable in Japanese cooking. We are currently preparing to market this product domestically to both Muslim tourists and residents in Japan, plus exporting it to Malaysia and other overseas markets.
During my visit to Okinawa, I was so impressed by the freshly squeezed sugarcane juice I drank there that I moved to Okinawa. I used to sell gelato using Okinawan ingredients like shell ginger, beni-imo (purple sweet potato), brown sugar and Ryukyu black tea.
These days, I mainly handle Okinawan foodstuffs like shell ginger used for cosmetics or sea grapes.
The MisoPi was developed as a new product for export after inbound demands came to a standstill due to the Covid-19 pandemic.
Our original plan was to use Okinawan shell ginger instead of miso. But since shell ginger itself was less well-known, we switched to miso as it's already popular overseas. We have made improvements to the product that will better highlight its 'Japanese-ness' essence. It is certified Halal by the Japan Halal Foundation (JHF)*1, so Muslims can also buy it with confidence.
After approaching several Halal certifying bodies, we chose JHF because of its rigorous screening process and no certification fees are needed for additional products.
For the certification, we were told that naturally occurring alcohol was unallowed to use, so we changed from an alcohol-blended miso to a red miso. It was not an easy feat to adjust the flavours. But it was worth it, as the finished product truly brings out the best of the miso's flavour.
In Japan, arrangements are in progress to offer the product in places like Naha Airport and Tokyo souvenir shops. We do wish to also make it available at mosques, hotels and elsewhere easily accessible to Muslims.
JHF has mutual certification with JAKIM, the Malaysian government's Halal certifying body, so we are looking into exporting to Malaysia as well. Another initiative we would love to explore is selling our products in Malaysia and Singapore through a cross-border e-commerce platform.
Our MisoPi is a truly addictive treat with a touch of saltiness from the miso, yet gets sweeter as you eat it. Some Muslims even remarked, "You can really taste that Japan-like flavours. I would buy it again and again."
If you ever spot a MisoPi, be sure to give it a try!
< Company Profile >
Company name: J-avance Co., Ltd.
Head office: Heisei Koenji Building 6F, 1-13-7 Yamatochou, Nakano-ku, Tokyo 165-0034
Business outline: Okinawa foodstuff handling, etc.
Official HP: J-avance Co., Ltd.
*1 Japan Halal Foundation (JHF): an international-level Japanese certification body with mutual recognition with JAKIM (Malaysia) and MUIS (Singapore)


We have a network of Japanese companies keen to expand into the Halal market in Malaysia & Indonesia.
If you are interested in connecting with sustainable technology companies in Japan, simply JOIN the network from below. We will match the right one for you!