Muslim tatami prayer mat 'inori' by Japan's oldest tatami manufacturer, Kambe
KAMBE Co., Ltd., a venerable tatami material supplier with a history spanning over a century, has ventured into developing prayer mats for Muslims, a first in the Japanese tatami industry. These mats have even been selected as prayer accessories for the Osaka Expo 2025. Let's delve into their journey behind this creation and their future outlook.
We, at KAMBE Co., Ltd., are a tatami wholesaler specializing in supplying materials and tools to approximately 500 tatami businesses nationwide. We are known for being the oldest and largest player in this industry in Japan.
Domestic demand for tatami has been declining. In anticipation of the high interest and popularity of Japanese culture among foreigners, we actively pursued avenues for export and catering to inbound tourists. Among the various possibilities, our focus settled on the mats used by Muslims to pray, as they have a similarity to a normal mat.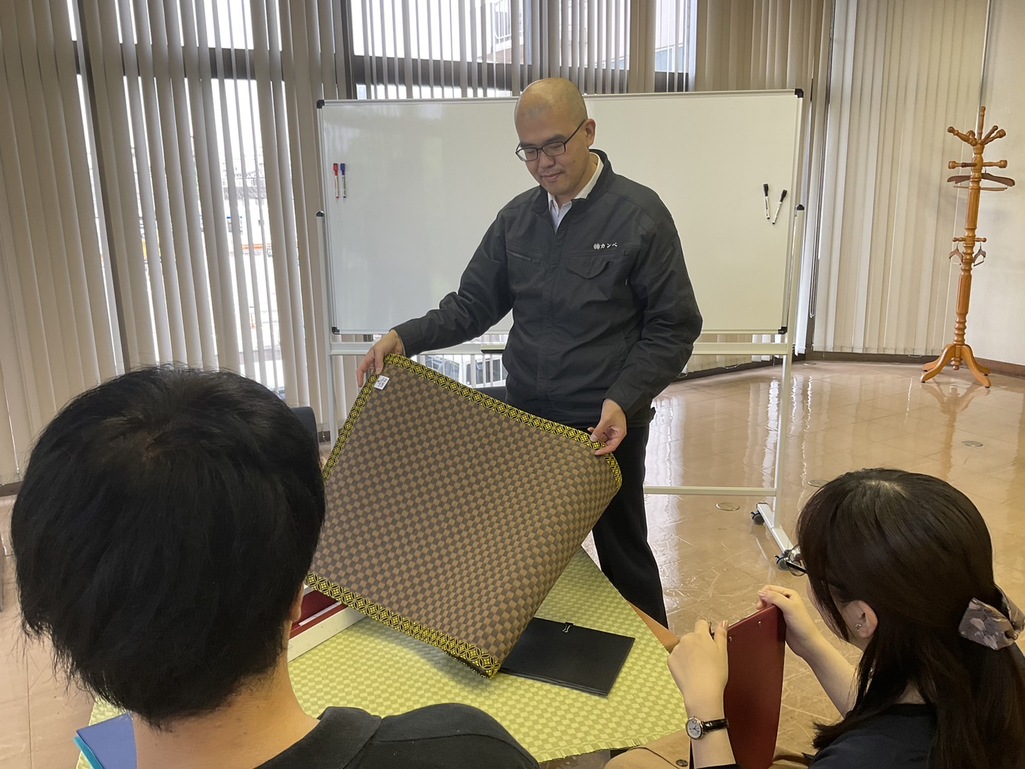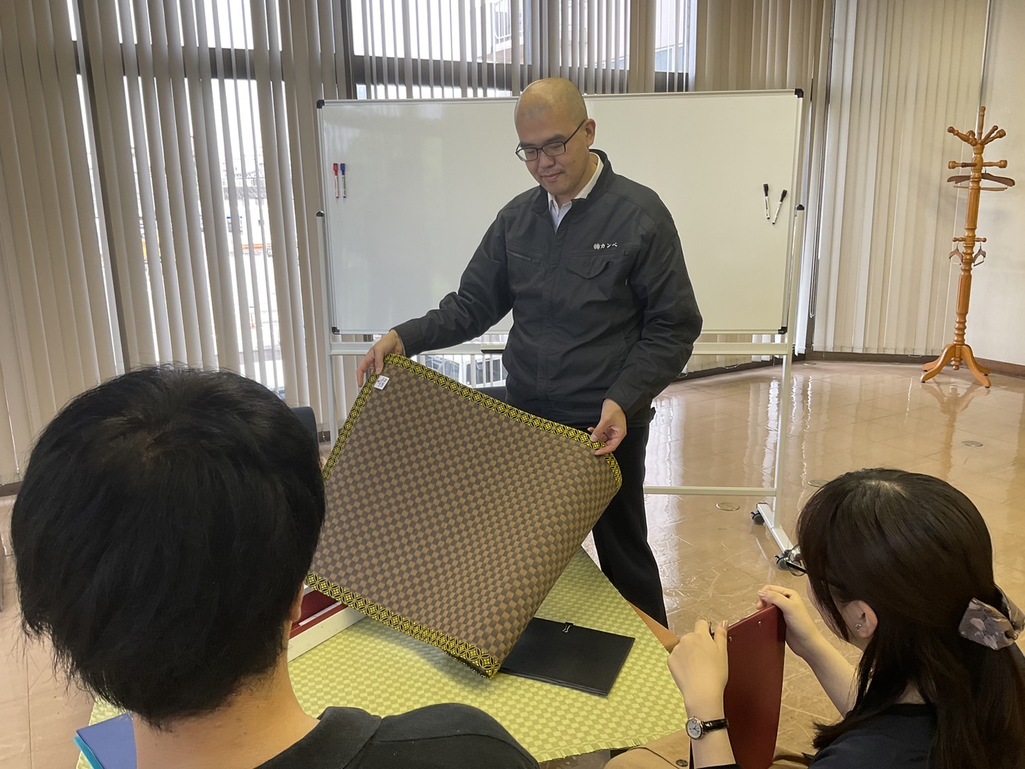 The Rugby World Cup held in 2019 created an unprecedented surge in inbound tourism. Coupled with the anticipation of the Olympic Games held in the following year, the project to develop prayer mats for the inbound tourism market within our company was beginning to heat up.
However, at the onset, our team had no prior knowledge or connections related to Islam; we were embarking on this journey with limited insights. Recognizing the importance of maintaining respect for a religious item used in a sacred context, we consulted the Kyoto Halal Council. We sought guidance from the council on Muslim culture, beliefs, and practices, and even enlisted their expertise to oversee the design of the tatami prayer mats.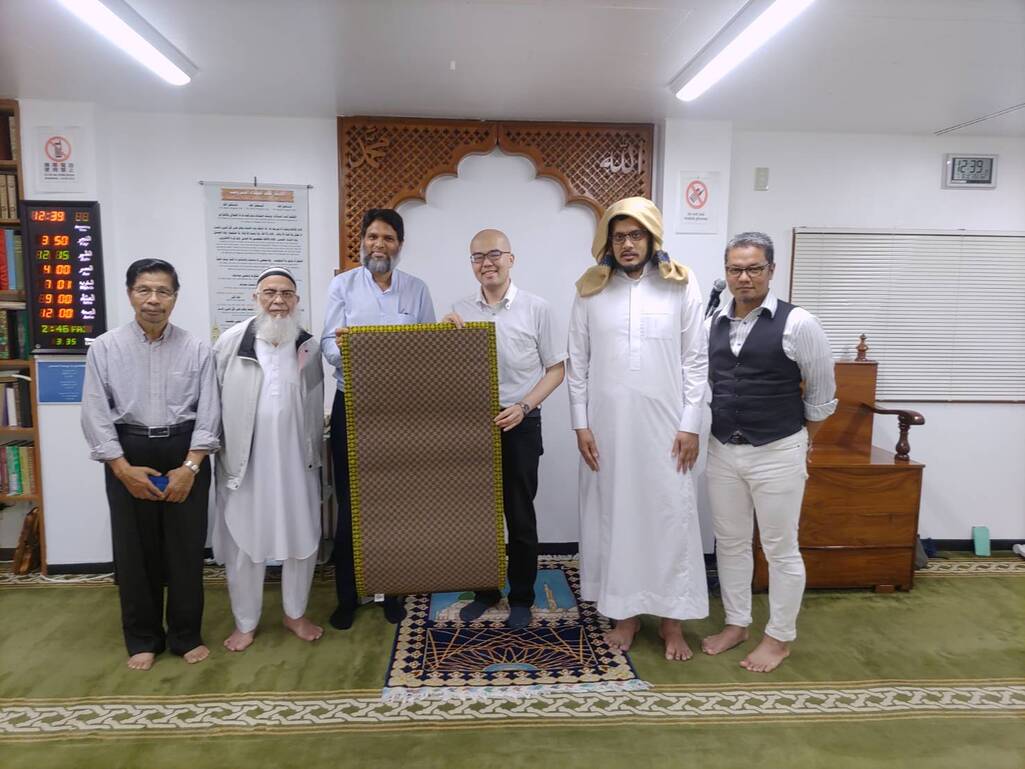 Through continuous dialogue and iterations, we worked closely with the council to create samples, ensuring that the patterns were suitable and devoid of any Buddhist influences. These samples were then tested and improved after using them in mosques and other prayer spaces.
But then, the global crisis caused by the COVID-19 pandemic brought about significant changes to the project. With the declaration of a state of emergency in Japan, numerous mosque events were cancelled. Opportunities for test trials became scarce, causing a substantial delay in our project timeline.
Nevertheless, our perseverance paid off when our tatami mat, known as 'inori', was selected as the prayer mat for the Osaka Expo 2025's prayer facilities. On this precious occasion of the Osaka Expo 2025, we are thrilled to be able to warmly welcome Muslim visitors to Japan through inori. We see the inori prayer experience as a way to bridge Muslims and Japan while fostering an understanding of Japan as a Muslim-friendly nation.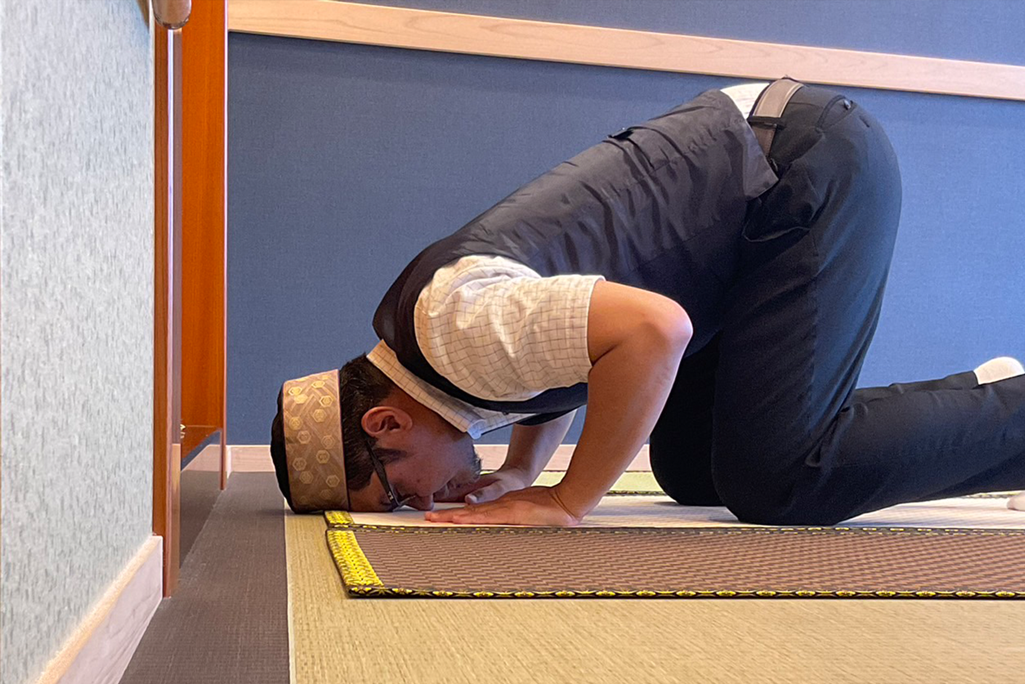 The Muslim population is soon to become the largest by religion worldwide. Initiatives like the Japan Tourism Agency's Muslim Action Plan highlight the importance of catering to Muslim needs, a crucial requirement for Japan to establish itself as a true global tourism destination.
We wholeheartedly recommend inori as the ideal item for welcoming Muslim visitors to Japan. We hope that many accommodation providers, including hotels and ryokans (Japanese inns), consider incorporating it as an essential amenity.
Japanese people are known for their politeness, respect for manners, and adherence to rules, traits shared with Muslims who follow religious principles diligently. We believe that inori can serve as a bridge connecting Japan and the Muslim world, a prospect that brings us immense joy.
Though we have only recently introduced this mat to the market, our vision is to eventually make it accessible to Muslims worldwide.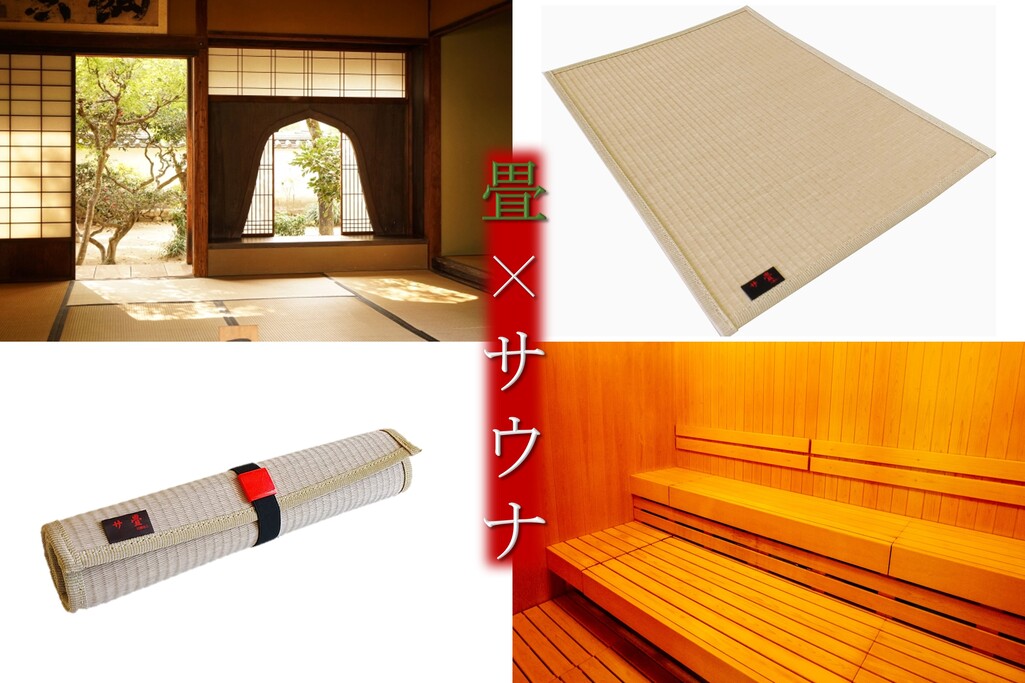 < Business Profile >
Name: KAMBE Co., Ltd.
Address: 5, Kamitoba Shirikiricho, Minami Ward, Kyoto 601-8115
Service: Tatami materials wholesaler
Website: KAMBE Co., Ltd.


We have a network of Japanese companies keen to expand into the Halal market in Malaysia & Indonesia.
If you are interested in connecting with sustainable technology companies in Japan, simply JOIN the network from below. We will match the right one for you!