Halal-certified Premium Japanese Cosmetics to The World: Vy Krásný
Japan's first brand to develop Halal-certified serum, Vy Krásný.
We chat with Yumiko Nakano, President of Vy Krásný, the Japanese brand behind creating reliable and safe halal beauty products for your skin.
Inspiration to Develop Cosmetics
I opened my first relaxing salon in 2000. Many of my clients had skin problems, and I would always give solutions to their concerns. But I became conscious of how cosmetics (beauty products) suit people differently.
In 2016, I founded the brand Vy Krásný (Plaisir Co., Ltd.), hoping to make products suitable for all skin types and all ages that are gentle to the skin.
Halal Certification is The Quality Standard We Seek
As cosmetics go on our skin every day, we determined to develop them with the same rigorous quality as food products.
It was then that I encountered Muslims and came to know the halal culture. The strict halal rules are not only about the Muslim diet. It is an essential regulation to guarantee the safety and security of all products by strictly regulating all processes from raw material to finished goods. HALAL was the quality standard we were searching for to create our cosmetics.
Back then, in Japan, people generally thought that 'Halal=Food Standards'. But as I learned about halal, I felt cosmetics which we use directly on our skin should be halal, just like food.
When I travelled to Malaysia on business, I was astounded by the strict classification of halal and organic products displayed in the stores. It was natural for consumers there to just choose a product they needed without any hesitation.
After knowing Muslims and learning about halal, our direction was reinforced. The ideal cosmetics we create should be certified halal so consumers can use them with confidence.
Why All-in-One Matters
Our skin is very delicate after cleansing, so every step we take in our routine–applying toner or emulsion–increases our contact with the skin and friction. This gives our skin more stress.
To ensure that our skincare items are gentle on the skin, we believed we need to develop an all-in-one product. Allowing you to complete all steps after cleansing in one go.
In Islam, people must take wudu (ablution) before praying. And for some Muslimah (Muslim women), they re-apply their makeup after washing their face for each prayer. Washing your face and applying makeup over and over in a day can be time-consuming and stressful for the skin.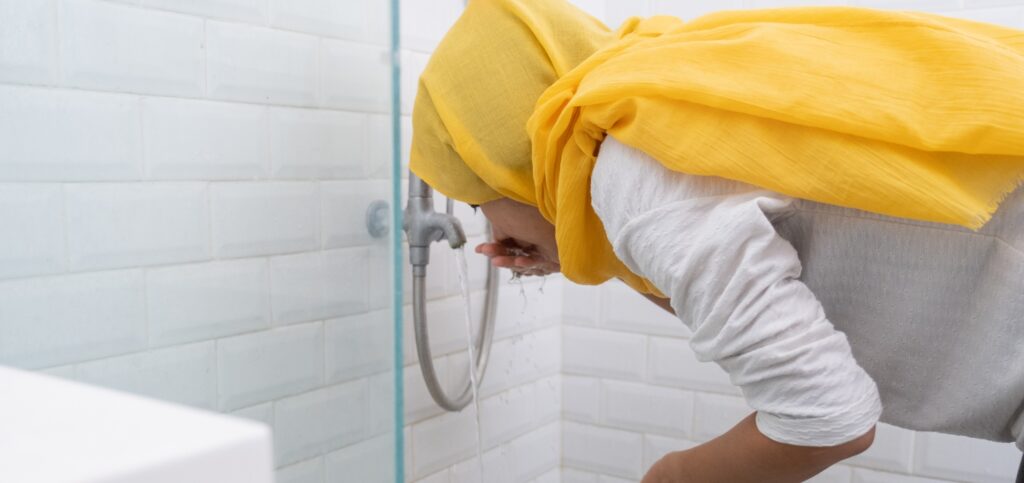 Premium All-in-one Skincare with Japan's Superb Technology
Vy Krásný's aims to create an all-in-one skincare item that is both halal and of the best quality.
Using many great ingredients in a beauty product doesn't necessarily make it a high-quality product. It's very challenging to formulate an item with excellent results for your skin. This means creating one that is both gentle on the skin and effective requires a great deal of expertise.
Vy Krásný used the best of Japanese technology to successfully develop an unprecedented serum combining 6 functions in one: toner, essence, emulsion, eye cream, moisturising cream and massage cream. Providing anti-ageing, moisturising and brightening effects for the skin.
It is packaged in an airless bottle that keeps every last drop of product clean, fresh and protected from the air.
Thus was born Vy Krásný sara, the first halal-certified premium all-in-one serum in Japan: the outcome of fine, advanced technology.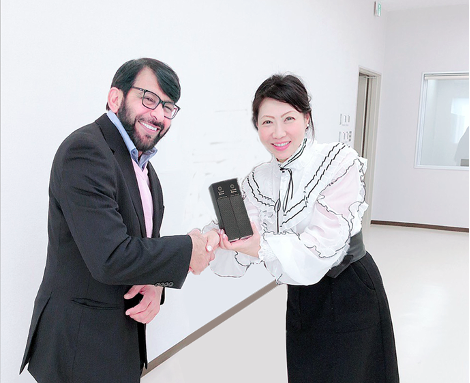 Halal Serum Made in Japan Highly Acclaimed Abroad
Vy Krásný's Halal All-in-One Serum is also available in Dubai besides within Japan.
When we exhibited at the international cosmetics trade fair–COSME TOKYO 2020–we received numerous enthusiastic feedbacks from overseas enterprises, including Dubai, Azerbaijan, Turkey and Malaysia. Our halal-certified Japanese serum gained worldwide recognition.
We will be expanding our reach to other Muslim countries in the future.
Despite being unable to host any major promotions or events given the pandemic, our products sold in Dubai are well-received. We are eager to bring Plaisir's premium halal serum to women across the globe as soon as possible.
Among various halal accreditation bodies, Vy Krásný sara is certified halal by a body with cross-accreditation from JAKIM. The Department of Islamic Development Malaysia, whose standards or criteria are among the highest. We also earned high recognition from the Malaysian Minister of Tourism.
Plans are now underway to market our products in Malaysia.
All-in-one Organic × Halal Beauty Serum Emerges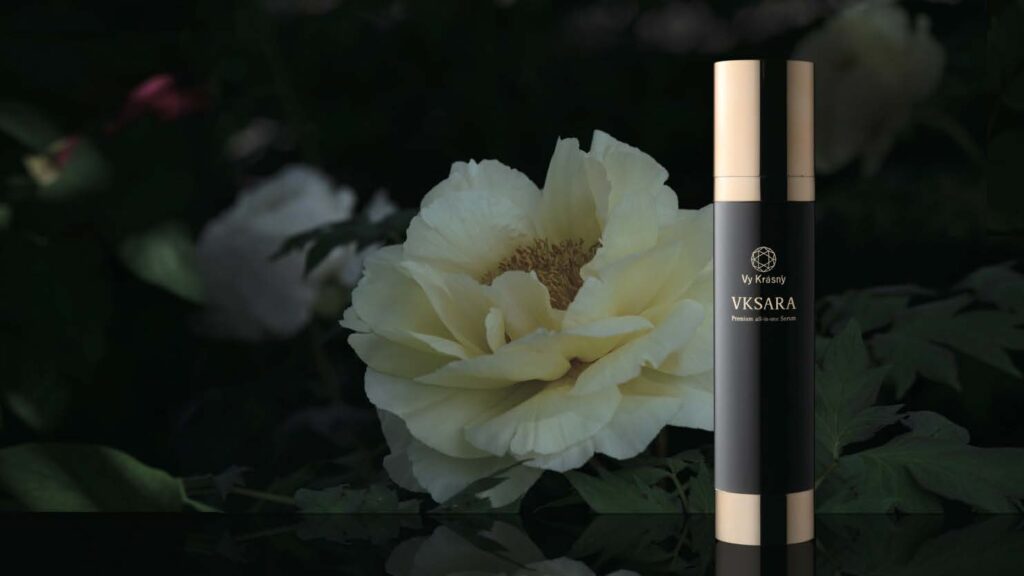 VKSARA is a new line integrating Halal and Organic products with enhanced skincare benefits and gentle application. It will be available from July 2021.
*VKSARA all-in-one serum is a renewal of Vy Krásný sara.
With the same great features found in a single all-in-one serum, 6 more organic oriental herbal extracts were added to our existing range of carefully selected ingredients.
So far, we offered only one product but recently included a makeup remover and a facial cleanser. All products are, of course, halal-certified.
Our facial cleanser is the first halal-certified facial foam cleanser in Japan. Since facial foam cleanser is a cleansing style that originated in Japan, it could be the world's first halal-certified facial foam cleanser.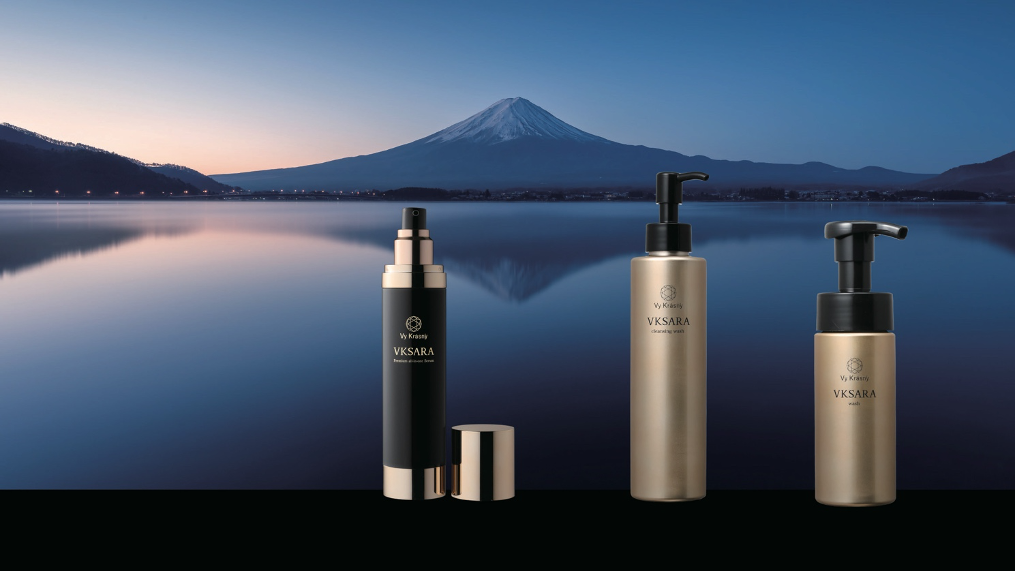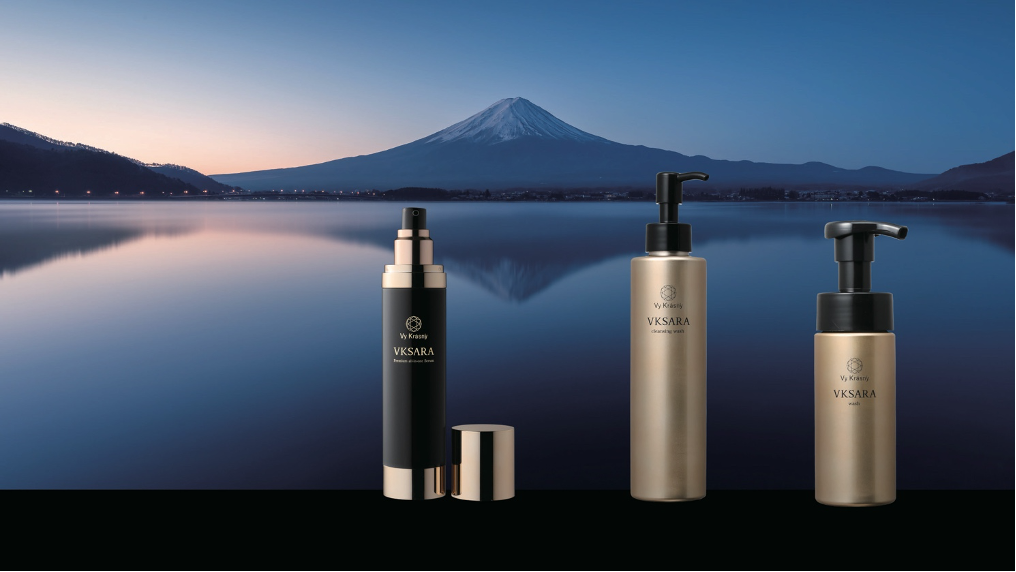 Our future vision is to take our Organic Halal beauty products—VKSARA, to the world.
Although we have always focused on selling our products overseas, we also want to put more effort into Japan promotion. We hope that Muslims living in Japan who have trouble finding halal cosmetics can easily purchase our products.
Related Article:
Birth of The Organic Halal Skincare from Japan
Japan-made halal-certified organic skincare now at luxury hotels


We have a network of Japanese companies keen to expand into the Halal market in Malaysia & Indonesia.
If you are interested in connecting with sustainable technology companies in Japan, simply JOIN the network from below. We will match the right one for you!