World's best dry cleaning machine maker is in Japan?
We spoke with Yusuke Uchikoshi–the CEO of SANKOSHA CO.,LTD.–which boasts the world's largest market share for automatic shirt folding machines. Expanding its business overseas beyond Japan.
What is the story behind its success in the global market? And what is their vision for the road ahead?
From a dry cleaner to Japan's leading machine manufacturer
Our company is recognized in the industry as "the manufacturer of commercial dry cleaning machine with the world's largest market share". When we first started, we were just a small dry cleaner's that knew nothing about developing or manufacturing machines.
Our roots go back to 1968, when we opened a small dry cleaning store called "Sankosha Dry Cleaning" in a shopping arcade in Nakano Ward.
With the creed of "beautiful, fast, affordable", we provided customer-oriented services. We were so prosperous that our competitors in the neighborhood came to check on us.
My father also had a keen interest in making things, so he began to refine the machines used in his own dry cleaning store.
The first machinery production was at home in Chofu, in 1975.
For example, when he realized that the dry cleaning machine in his shop had no distiller. Having no distiller could damage the quality of the finished product. Thus, he modified it to include a distiller, even built his own steam cabinet to optimise the wool finishing process.
My father's love of making things led him to use his ideas to create machines needed by dry cleaners. After a few competitors asked him to make steam cabinets similar to the ones used at Sankosha Dry Cleaning, he began to make machines as a full-fledged business.
In 1977, a factory was built in Kamiyugi, Hachioji, Tokyo and founded Sankosha Limited in 1979.
Following our flagship steam cabinet, we developed the Sunformer (CN-50), a machine for shirt finishing; it was a hit.
You could say that it is the basic model of our shirt finishing machines to this day.
Of course, my father's passion for manufacturing was behind the change from a dry cleaner to a machine manufacturer. But, it was also for protecting his family and the company, while taking care of a mortgage and his eldest son (me) with childhood asthma.
Spring-autumn are the busiest seasons for dry-cleaners, and summer-winter are the off-season.
To stabilize the business and grow the company, the best option was to become a machine manufacturer rather than to continue the dry-cleaning business.
Sankosha's products steadily increased its market share in Japan, moving and expanding its factory to its current headquarters in Kanoyamachi, Hachioji in 1986-1987. The company grew in size with becoming a joint-stock company in 1988, and a second factory built in 1990.
At the time, Japan's largest manufacturer of dry cleaning machines had about 60 employees, but Sankosha had over 100 employees then.
It reached to a position where it could be one of the top companies in the Japanese market.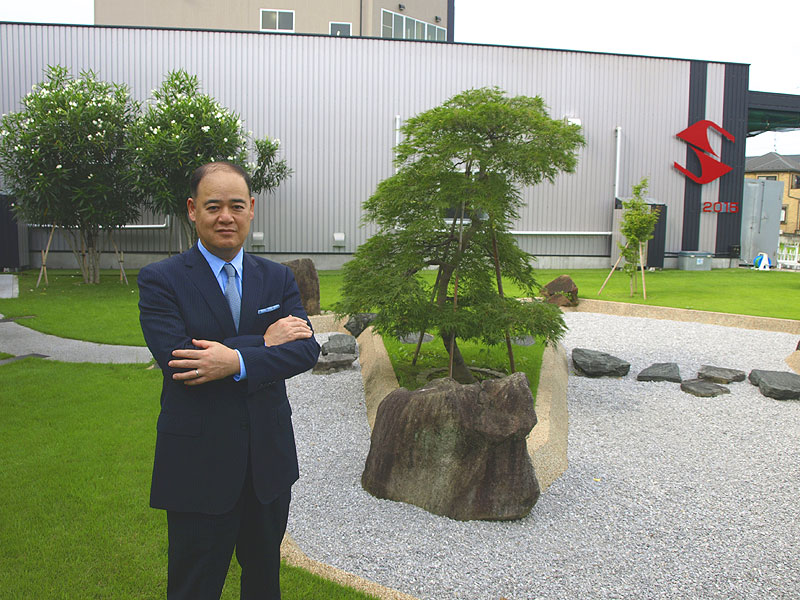 US entry, 2008 financial crisis and now Asia
I joined Sankosha in 1993. Initially, I was in charge of domestic sales operations, then became involved in auditing financial matters.
The Japanese domestic market has passed its growth peak; it was vital for the company's future that we change our business strategy.
Should we sell new products into our established markets? Or sell existing products to new markets? It was a choice had to be made.
We chose the latter.
We decided to enter the US market–where the cleaning industry has always been active–so we started extensive research.
After participating in a laundry and dry cleaning exhibition in Chicago and proactively gathered local feedback, we set up a Chicago branch in 1993—the same year I joined the company.
Fortunately, the performance of our machines and follow-up system were recognized. Our profits in the USA grew to account for half of Sankosha's total profits.
In 2007, we succeeded in reducing the interest-bearing debt we incurred to set up of a new factory in Hachioji and the US expansion.
As one who witnessed the financial struggles of my father (founder and vice president), and as the man in charge of financial management, I remember feeling overjoyed.
However, when the 2008 financial crisis struck, the US economy sank sharply.
As the Japanese yen were rising, the impact was not minor even for us, a company exporting products from our factories in Japan.
Luckily, we could see the signs a year before and prioritised clearing out our inventory to minimise the impact.
With the stronger Japanese yen, we felt it was time to revise our overseas marketing approach for products made in Japan. We opened a local subsidiary in Thailand in 2011.
The Thailand subsidiary at the time was a production base intended for selling to the Chinese market. We conducted research and build connections with local partners by participating in exhibitions around China. Eventually, we opened a local subsidiary in Dalian, China in 2015.
Since China is a vast country with customers who need our products scattered all over, our local subsidiary follow-ups of our partners with channels in China, making it easier for them to sell our products.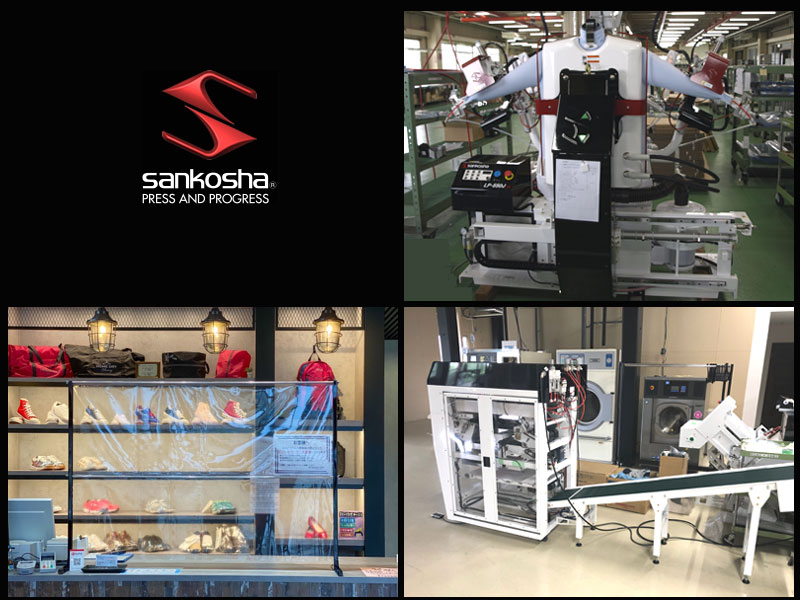 Next is Asian dynamism market and domestic silver economy
Going forward, we would like to keep broadening our sales channels in North America. We also want to expand beyond China to Southeast Asia by redesignating Thailand as our central base for the booming Asian dynamism market.
In Japan, we would like to develop products that contribute to solving the problems faced by the ageing society.
2018 marked our 40th anniversary, and as a company that will carry on for the next 50-100 years, we must have a corporate culture and activities that contribute to society.
However, just as we started to implement this concept, the global outbreak of the novel coronavirus began in 2020. So we temporarily changed course.
Is there anything that we can contribute to society with our factories, even in this COvid-19 pandemic? This is why we produce and sell the "Shop de Mask", a screen/shield (divider) to protect against airborne droplet transmission.
The shields are now being used in restaurants, corporate offices and the dry cleaning industry, which we have a long history with. This is how we are trying to contribute to society-explore new markets, just what is possible with Covid-19.
While flexibly responding to the changing times, we will continue to expand outreach in the Asian market and work to solve the problems of an aging society. Aiming to become a 100-year company.
・SANKOSHA CO.,LTD. Official Web site
・SANKOSHA Video Library(Youtube)
---
Groovy Japan introduces Japanese products and services for the Islamic market in English and Japanese.
Follow us on our social media and keep up-to-date with the latest news.

Follow @Salam_GJ