Japan's Rare Strawberry with Rich Peach Taste?!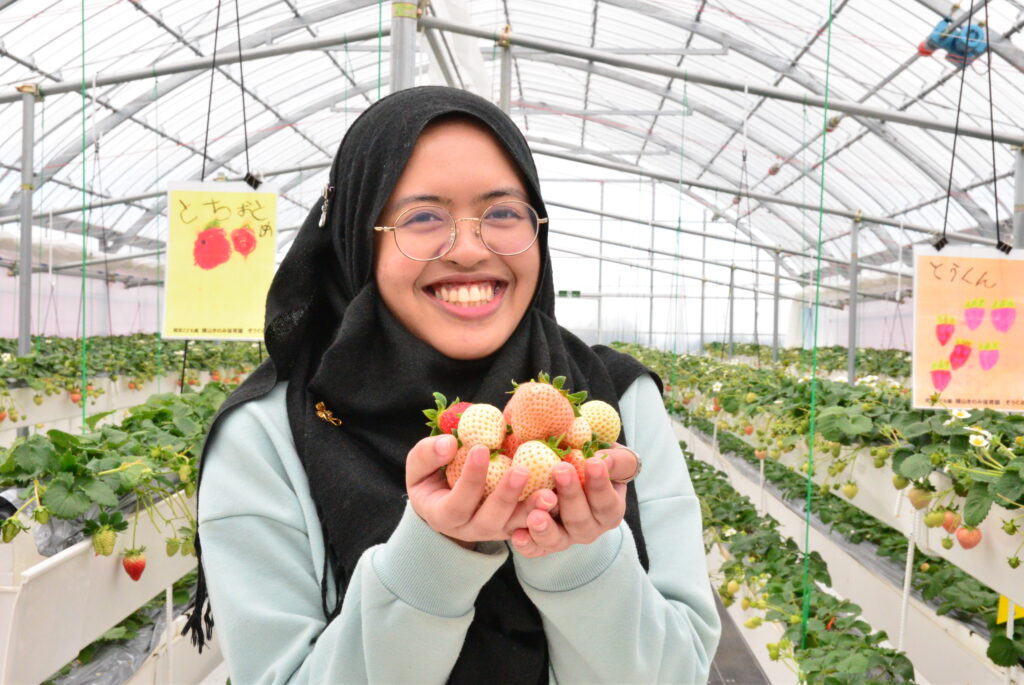 Japanese people eat more fresh strawberries than any other in the world.
It is said that strawberries were brought to Japan by Dutch ships in the 1830s.
The Japanese have developed more than 300 different kinds of strawberries. That's more than half of the world's total!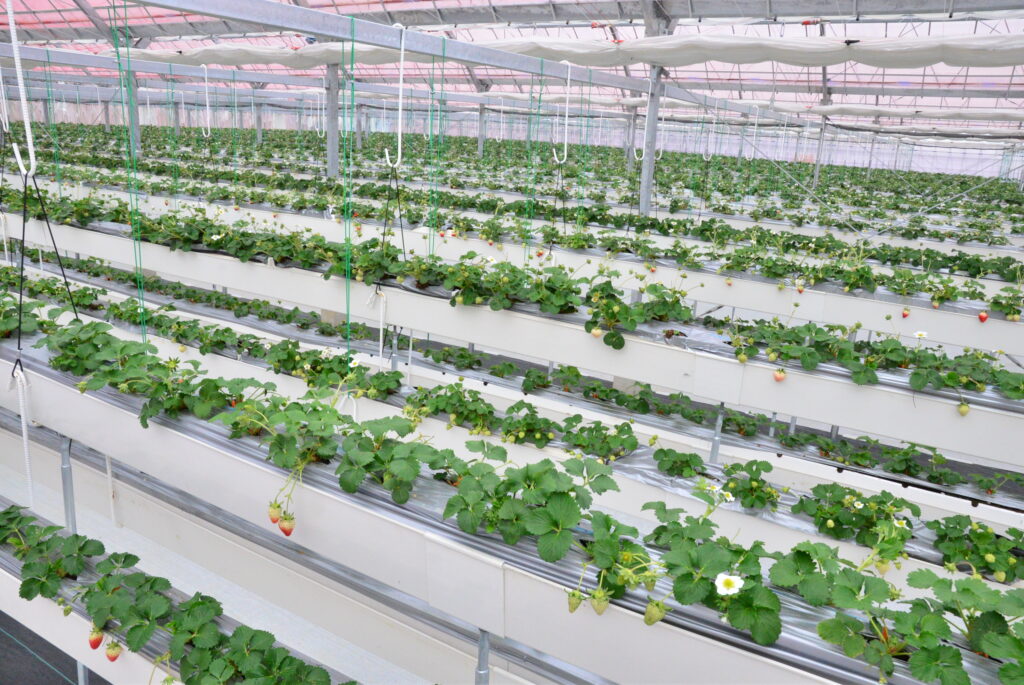 Strawberries are rich in vitamin C, about twice as much as oranges and grapefruits. They are also rich in folic acid ( a vitamin B group). Rich in anthocyanins, a type of polyphenol, which can improve eye function and prevent eyestrain.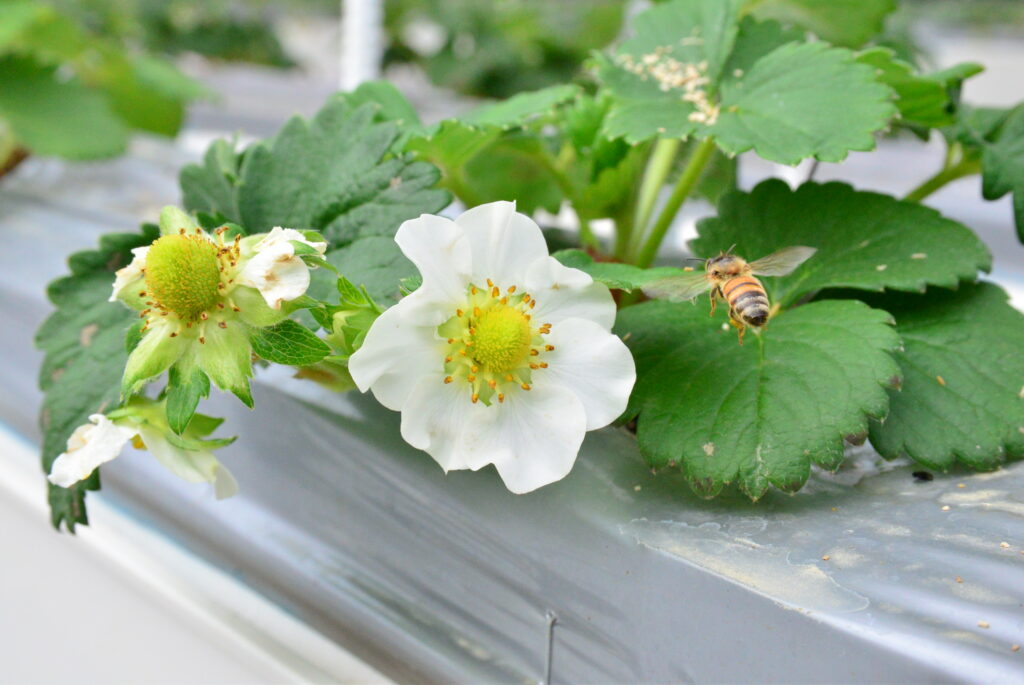 Japanese strawberries are also very popular overseas with exports on the rise.
Let us present to you to one of the most distinctive types among strawberries!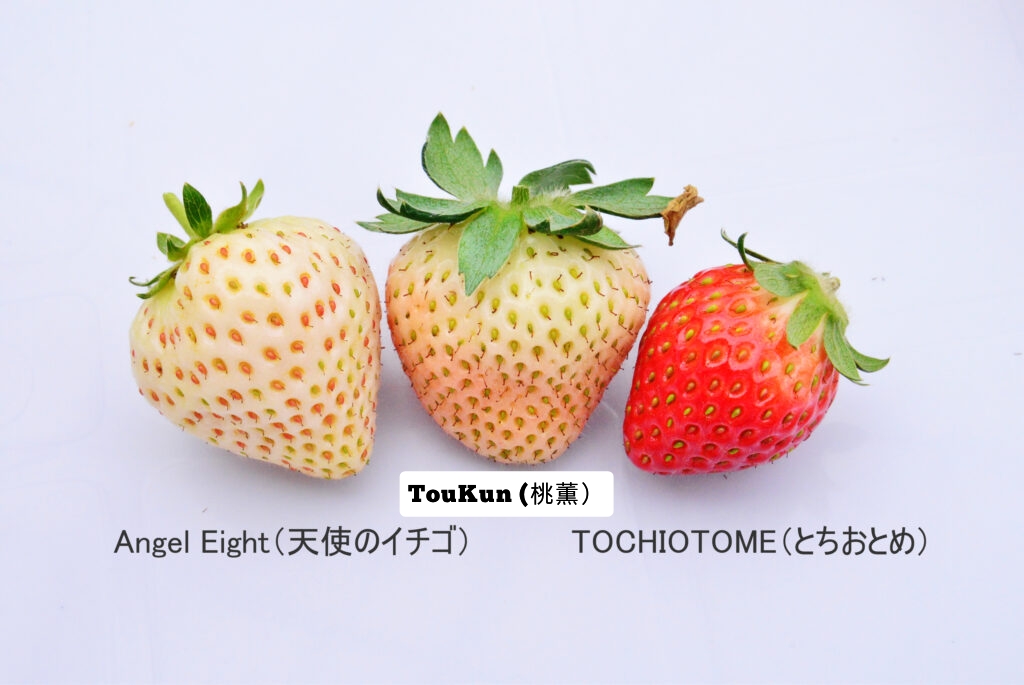 The strawberry, named "TouKun (桃薫)", is quite rare even in the Japanese market.
TouKun has a beautiful salmon-pink colour. Its best feature is it smells and tastes like a peach when you eat it. You'll be truly amazed!
TouKun researched and developed by several research institutes under Japan's Ministry of Agriculture, Forestry and Fisheries (MAFF). Thus, it officially registered as a new variety in 2011.
TouKun harvested in February–March every year. It is rarely distributed in Japan due to the overwhelmingly few farmers growing it, and shipping is difficult due to its susceptibility to impacts.
Due to its rarity, it is sold at a high price of JPY200-300 per piece in the Japanese market.
On the overseas market, the price will probably be several times higher because of the additional costs of transportation and tariff duty.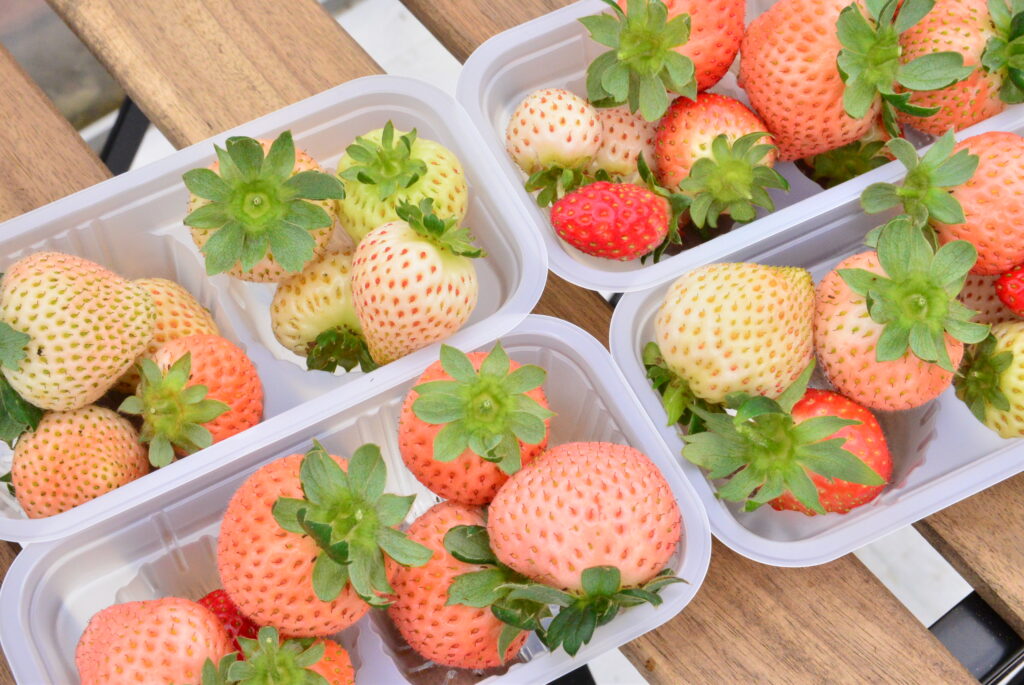 If you can travel to Japan again around February next year, be sure to look out for them!
You'll be blown away by these sweet-peachy strawberries!!
---
Groovy Japan introduces Japanese products and services for the Islamic market in English and Japanese.
Follow us on our social media and keep up-to-date with the latest news.

Follow @Salam_GJ