Free drinks? new unique vending machine in Japan
Japan has the most vending machines in the world, being a paradise of vending machines. From ordinary to unusual ones.
What about a vending machine that gives you free drinks?
Vending machines are sort of like stores. To get the item, you have to pay by cash, credit card or other payment forms. But the leading Japanese beverage maker SUNTORY created a vending machine that gives you the drinks without taking any of your money.
Technically whether the drinks are free or not will depend on your position. This new vending machine, President's Vending Machine (Shacho no Ogori Jihanki), is a new service for companies.
As you might have guessed from its name, the CEO (basically your boss) is the one who pays for the drinks.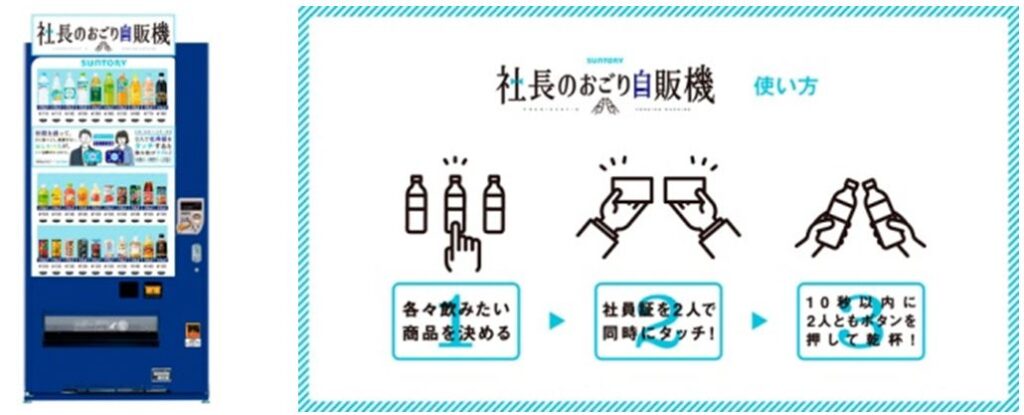 How does it work?
It needs 2 people: you and your coworker. Both of you just have to place your employee ID cards on the card reader on the machine, choose your beverages, and take them.
The vending machine came about from the idea to improve communication within the office. In fact, SUNTORY did a demonstration experiment at THE CAMPUS, an office of Kokuyo, a company designed to stimulate creativity in work styles and office spaces. Receiving positive feedback from the participants.
Check out this video to see the vending machine in action.
---
We have a network of Japanese companies keen to expand into the Halal market in Malaysia & Indonesia.
If you are interested in connecting with sustainable technology companies in Japan, simply JOIN the network from below. We will match the right one for you!