New prayer space for Muslims, Tokyo Skytree®
The Tokyo Skytree®, a popular tourist attraction for international travellers, recently added a new prayer space (musolla). Designed mainly for Muslims—What is it like?
Tokyo Skytree® is the world's tallest tower at 634m (as of April 2021) and a popular destination among tourists visiting Japan. On a clear day, you can even see Mount Fuji from the observation deck, making it one of Tokyo's most popular tourist attractions. Until now, efforts to accommodate tourists have been made, with multilingual interpreters and information centres. But there were no facilities for Muslims to pray.
The prayer space (musolla) at Tokyo Skytree® located on the 1st floor, separated into men's and women's spaces with qibla* and prayer mats.
*Qibla: the direction towards the Kaaba in the Sacred Mosque in Mecca, used by Muslims in various religious contexts, particularly the direction of prayer.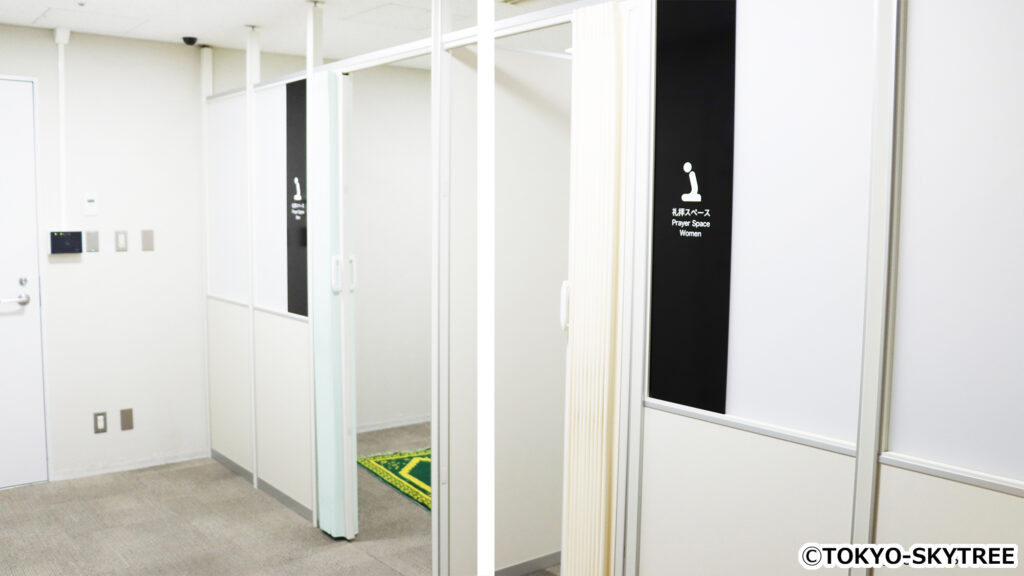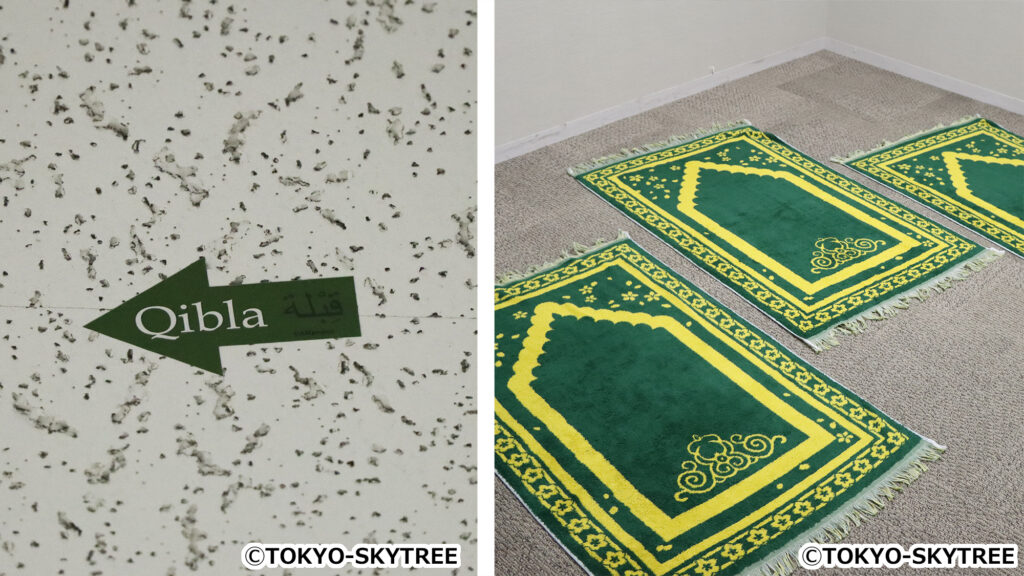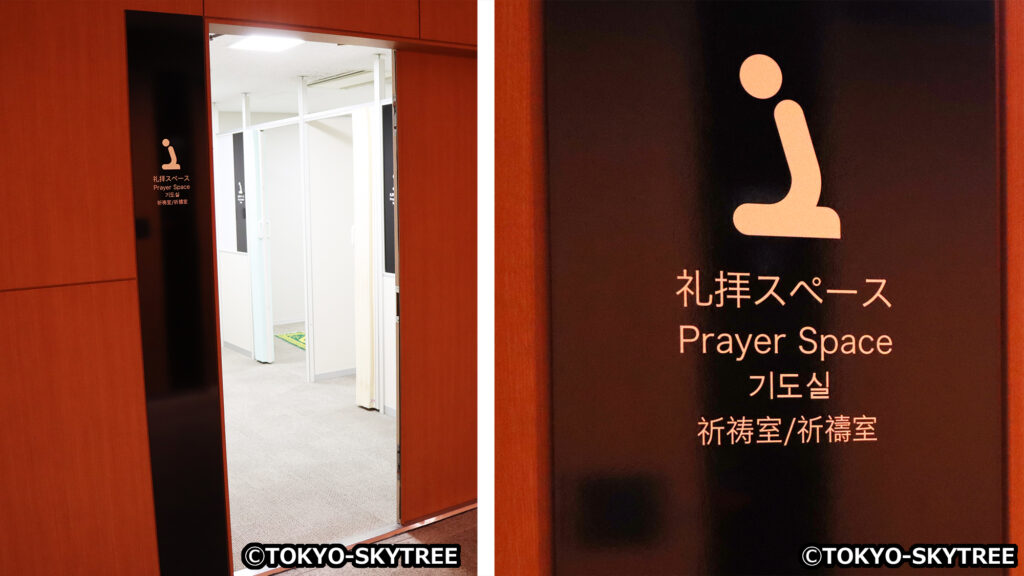 From now on, Muslims can visit Tokyo Skytree® without having to worry about where to pray.
Photo Source: Tokyo Skytree Town
---
Groovy Japan introduces Japanese products and services for the Islamic market in English and Japanese.
Follow us on our social media and keep up-to-date with the latest news.