New portal offers easy search on Halal materials for cosmetics
The Watahan Group has launched TR ORGANIC Materials, a website that allows users to search for 100% naturally derived ingredients from across the world.
For the cosmetics and food beverage markets, the site offers a selection of 100% natural ingredients collected by Watahan Trading Co., Ltd. from across the globe, including South America (mainly Mexico), India, and Germany. You can find out about their features, download catalogues and request samples.
The search for halal-certified ingredients can also narrow down in the cosmetics sector, which may help Japanese firms to develop halal cosmetics.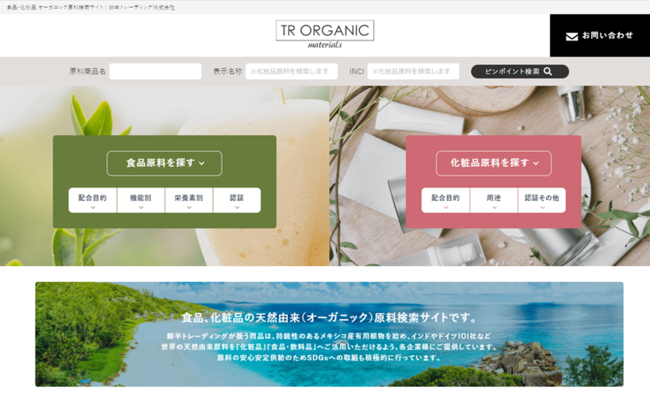 With the global organic boom, Japan sees an increasing demand for natural materials year by year, especially products used directly into the body such as cosmetics and food, so as to get safer, higher quality and more reliable products.
TR ORGANIC Materials offers a wide range of halal, organic and COSMOS/ECOCERT certified ingredients, along with nutritious superfoods and miracle fruits that are sure to become a hit in Japan soon.
---
Salam Groovy Japan introduces Japanese products and services for the Islamic market in English and Japanese. Follow us on our social media and keep up-to-date with the latest news.
Follow @Salam_GJ