A special seminar on halal fishery of Indonesia, Malaysia
The 22nd Japan International Seafood Show commences at Tokyo Big Sight from 30th September–2nd October 2020.
Japan Halal Business Association will exhibit processed seafood products, distribute pamphlets on Japanese halal seafood recipes and hold a halal seminar at the Halal Theme Corner.
The seminar is for all companies who are targeting the Islamic market with their seafood products. It will cover the current halal certification state for processed seafood products in the Islamic market (Southeast Asia and the Middle East) and buyers' requirements for such products.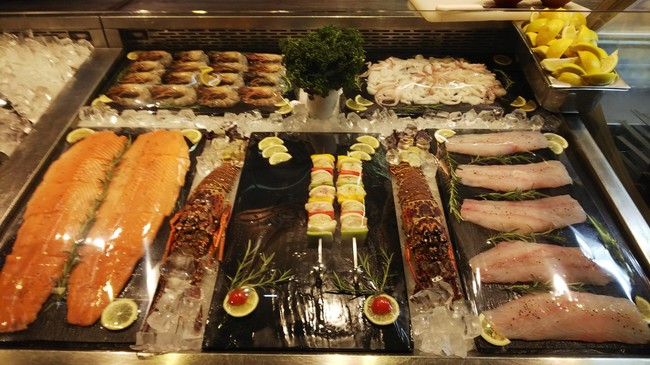 Session 1: A keynote speech by Mr Tomohiro Sakuma, President of Japan Halal Business Association, entitled "Halal Business Strategies for The Fishing Industry".
Session 2: Focusing on halal certification and test marketing for export-expansion in Indonesia, the immense Islamic Market in Southeast Asia with 220 million people. Mr Keiichi Shiraki/CEO of Trend Agent and Mr Ken Aoyagi/CEO of PT Klik-Eat Indonesia will address the topic.
Session 3: Islamic Fish Report 2020-talk show by Southeast Asian and Middle Eastern buyers-with online participation from two Southeast Asian countries (Malaysia and Indonesia) and Bahrain (the Middle East).
Takahiro Gokita/CEO of Fan Japan (Malaysia), Daisei Takeya/CEO of DAISEI GROUP and Kei Wada/Representative of Sakanaya Jakarta will talk about the local seafood market in Indonesia. For Bahrain, Director Kento Fukuda/PROZONE co-founder will give a briefing on the latest local information.
◇Event Outline
Name: The 22nd Japan International Seafood Show
Organizer: Japan Fisheries Association
Date: 30 September – 2 October 2020, 10:00–17:00 (final day only until 16:00)
Venue: Tokyo International Exhibition Center "Tokyo Big Sight" South Exhibition Hall
◇18 certified halal fisheries companies in Japan (excluding salt industry):
●Marukaichi Suisan Co., Ltd. (Hokkaido) NAHA
●Kitafuku Kaisan (Aomori) NAHA
●Abecho Shoten Co., Ltd. G. / Taiko Shoji Sanriku Foods (Miyagi) JAKIM
●Daiei Foods Co., Ltd. (Kanagawa) JMA
●Chitose Corporation's Masunosushi (Toyama) TMC
●Hanoji Foods Co., Ltd. (Shizuoka) FKS
●Isokoma Nori Co., Ltd. (Shizuoka) FKS
●Imaru Ikawa Shoten Co., Ltd. (Shizuoka) JIT
●Yamako Koyama Shoten Co., Ltd. (Shizuoka) JIT
●Nagai Nori Co., Ltd. (Aichi) JHA
●Fukushima Katsuo Co., Ltd. (Kyoto) JHA
●Nico-Nico Nori Inc. (Osaka) NAHA
●Marine Products Kimuraya Co., Ltd. (Tottori) JHA
●Uzushio Foods Co., Ltd. (Tokushima) NAHA
●Uwajima Project Co., Ltd. (Ehime) JHA
●Yamamoto Kamaboko-ten (Kochi) NAHA
●Yoshimura Co., Ltd. (Saga) AHA
●Tsushima suisan Co., Ltd. (Nagasaki) JHA
*Excerpts from Japan Product Guides Certified by Halal 2020

(Abbreviation List of Halal Certification Bodies/Organisations)
AHA: Asia Halal Association
FSK: NPO Fujisan Kara Sekai
JHA: Japan Halal Association
JIT: Japan Islamic Trust
JMA: Japan Muslim Association
NAHA: NPO Nippon Asia Halal Association
TMC: Toyama Muslim Center


We have a network of Japanese companies keen to expand into the Halal market in Malaysia & Indonesia.
If you are interested in connecting with sustainable technology companies in Japan, simply JOIN the network from below. We will match the right one for you!