Tunnel of Light, Kiyotsu Gorge
Kiyotsu Gorge is one of the three biggest valleys in Japan along with the Kurobe Gorge (Toyama Prefecture) and the Osugidani Gorge (Mie Prefecture).
Known for its visually striking igneous rock formations created by a volcanic eruption around 16 million years ago, Kiyotsu Gorge was registered on the list of National Places of Beauty and Natural Monuments in April 1941, and officially became the Joshin-etsu Kogen National Park in September 1949.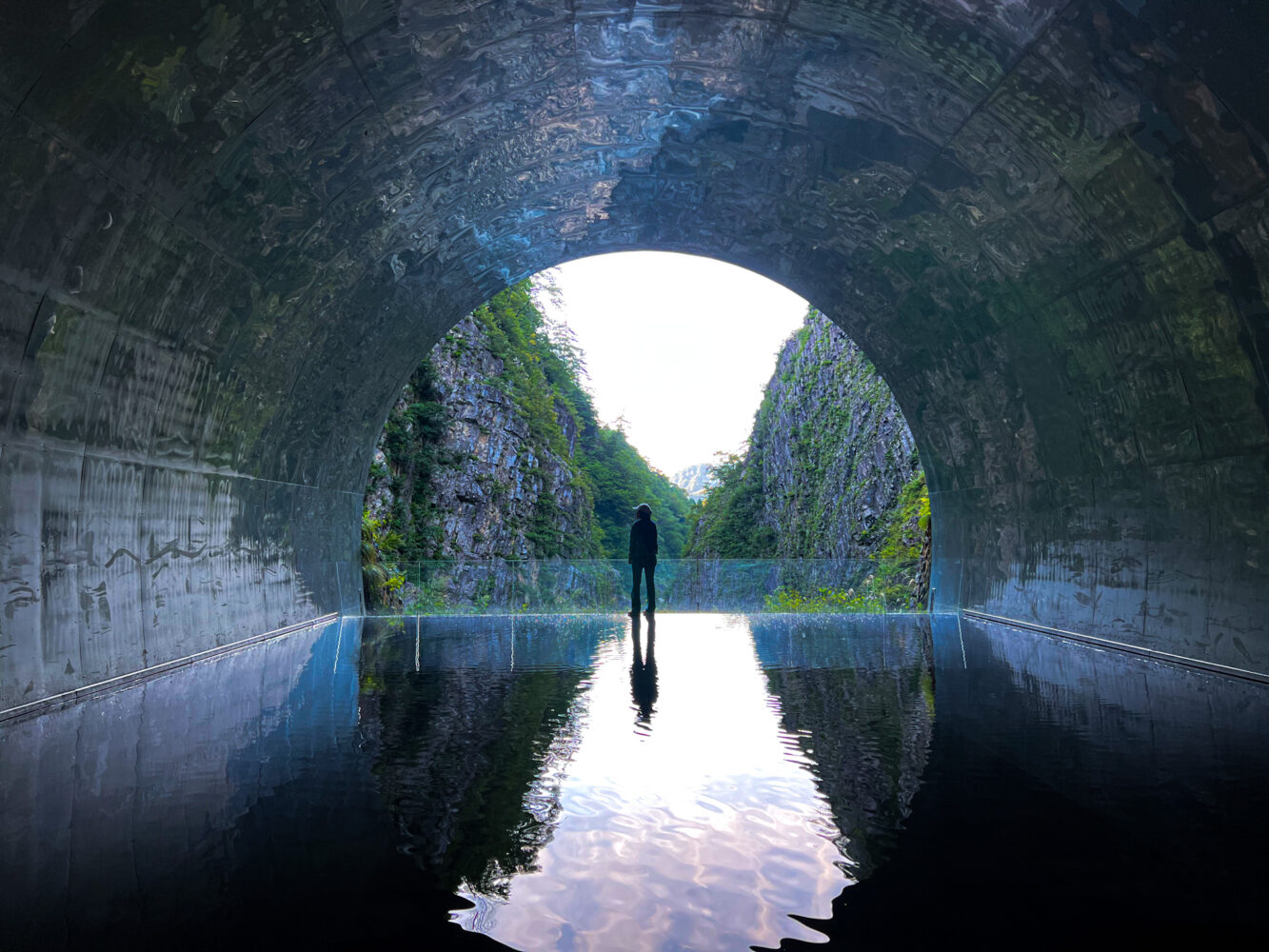 So, what is so special about this Kiyotsu Gorge?
The highlights of the grand Kiyotsu Gorge in Tokamachi, Niigata, include a magnificent columnar jointed rock face which unusually– both horizontal and vertical columnar jointing is visible along the gorge –together with the stunning emerald green-coloured powerful Kiyotsu River.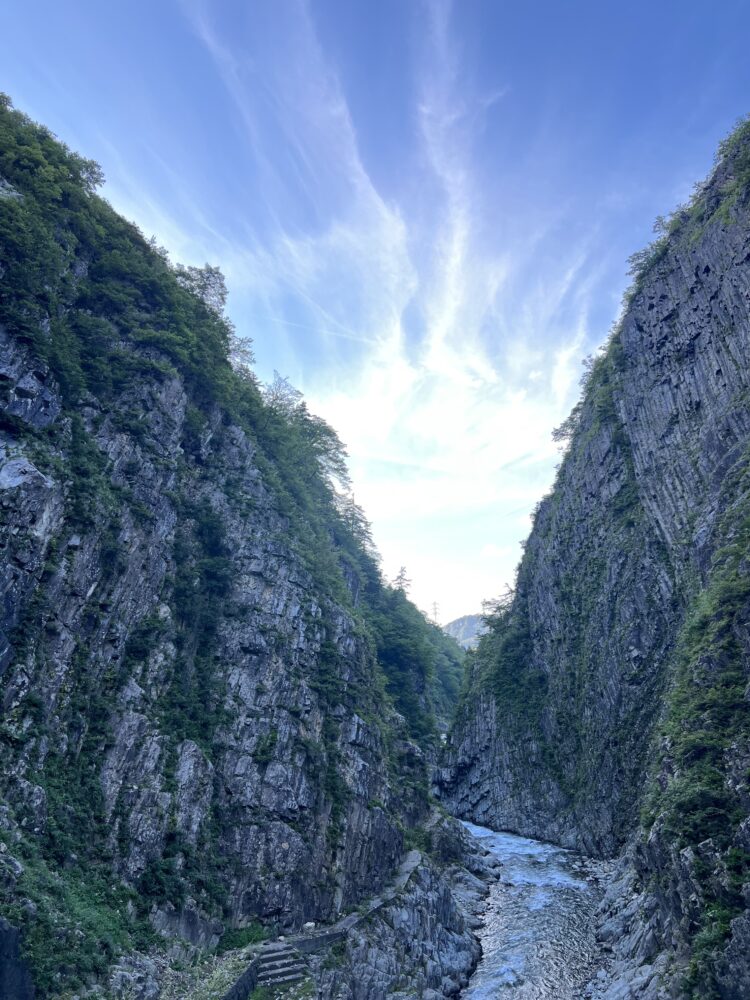 Often cited as one of Japan's most beautiful gorges, it was actually closed to the public in the 1990s because of avalanches and accidents caused by falling rocks due to geological instability. However, thanks to the completion of 750-meter-long Kiyotsu Gorge Tunnel in 1996, the gorge can now be viewed safely!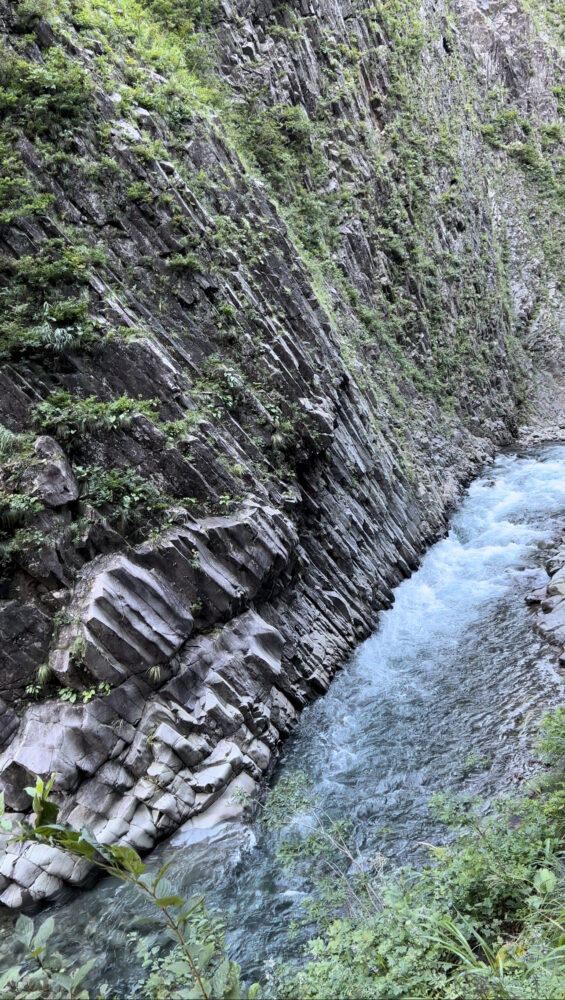 Often cited as one of Japan's most beautiful gorges, it was actually closed to the public in the 1990s.
Why does it called "The Tunnel of Light"?
As the for the namesake, this tunnel is covered with stainless steel panels, and its floor is flooded with spring water that reflects the gorge and the surrounding forest all throughout the room. The architects draw the five elements of nature, such as wood, earth, metal, fire and water, to transform the historic tunnel through the realization of architectural spaces and artistic atmosphere.
It revisited the relationship between humans and nature to re-connect the visitors with the majestic beauty of this place.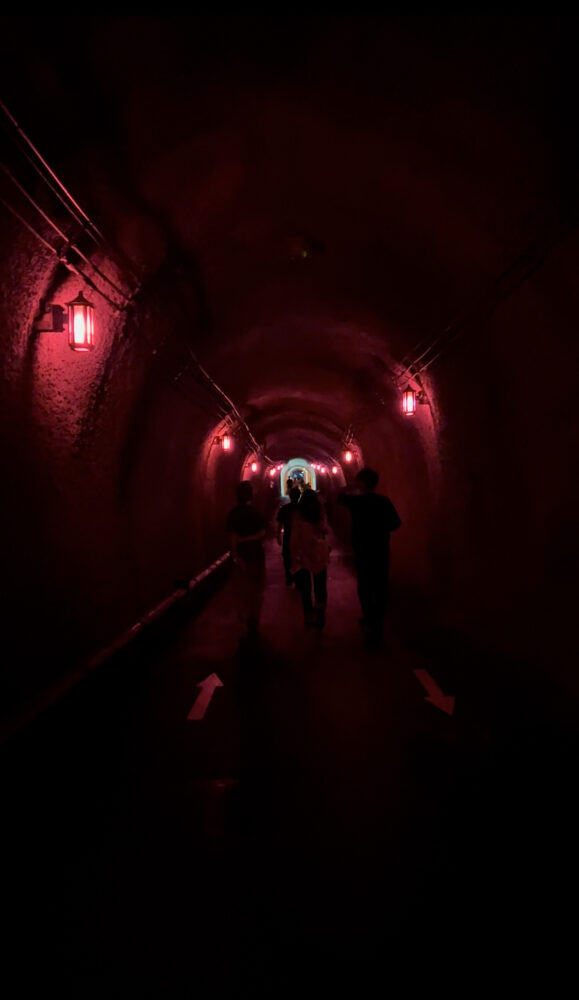 So next time you come to Niigata, do not forget to visit this beautiful Tunnel of Light. The Panorama Station is my ultimate favourite!
Be sure to COMMENT BELOW in the 'Leave a Reply' section at the bottom of this page.
About Tunnel of Light "Kiyotsu Gorge"
Access
● By Train
Take the Joetsu Shinkansen to Echigo Yuzawa station. Catch a bus to Morinomiyahara station for about 30 minutes and get off at Kiyotsukyo Iriguchi (Kiyotsu Gorge Entrance) stop. The tunnel is approximately a 30-minute walk from the bus stop.
● By Car
Exit Kan-Etsu Expressway at the Shiozawa-Ishiuchi IC and take Route 353 for about 20 minutes.
Admission
| | Regular Price | Echigo-Tsumari Art Triennale |
| --- | --- | --- |
| Adult (including child age above 16) | ¥800 | ¥1000 |
| Children (age between 6 and 15) | ¥400 | ¥400 (for children under 15) |
| Children (under 5) | Free | |
*the regular price is only applicable outside the Triannale period. Visit the Echigo-Tsumari or Kiyotsu Gorge website for more info.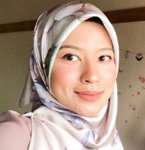 Zunita Ramli
, Writer & Managing Director, Zaineeta Global PLT.
Graduated from Faculty of Engineering, University of Melbourne. She worked as a network engineer for a few years, then realized of her passion in business and the beauty industry. Focusing on beauty lines, Tokyo Organic skincare (Made in Japan) offers halal skincare that only uses natural ingredients. She also likes to write articles, especially about Japan. Her articles has been featured many times in various websites, such as travel, life, and business.


We have a network of Japanese companies keen to expand into the Halal market in Malaysia & Indonesia.
If you are interested in connecting with sustainable technology companies in Japan, simply JOIN the network from below. We will match the right one for you!