Halal, rare, extinct Japanese chicken back for limited offer
After nearly 70 years, the rare local chicken "Amakusa Daiou" revived. For a limited time only, Kumamoto-based L'isola Village sells roast chicken using the Halal-certified Amakusa Daiou.
The Amakusa Daiou chicken is one of the rarest large meat chicken (broiler) breeds in the world, raised only in Kumamoto Prefecture. The male can grow up to 90cm tall and weigh about 7kg. Gained high praises for its succulent meat and sublime deliciousness. However, it became extinct during the war.
In 2000, the Amakusa Daiou Revival Project, a 10-year project, succeeded in bringing it back again. Even today, it is highly regarded as one of Japan's rarest and best local chicken brand.
A special set of roast chicken made from whole Amakusa Daiou chicken is now available for all to enjoy at home. The chicken is certified Halal to assure that Muslims too can enjoy it in peace.
Made with natural Amakusa salt and marinated for a day in Saumur liquid*, making it perfectly crispy on the outside yet moist and tender on the inside. A true delight to enjoy with your loved ones.
*Saumur liquid or brining solution is just salt dissolved in water and sometimes also seasoned with dried herbs and spices.
Amakusa Daiou Whole Roast Chicken Special Set (approx. 3.5kg, serves 5-8 people)
Pre-order by: 15 December (Wed) *Pre-orders will end once all the available quantity is sold out.
Expected delivery date: 20 December (Mon) – 25 December (Sat)
Visit here to pre-order.
https://amakusa.online/amakusadaiou/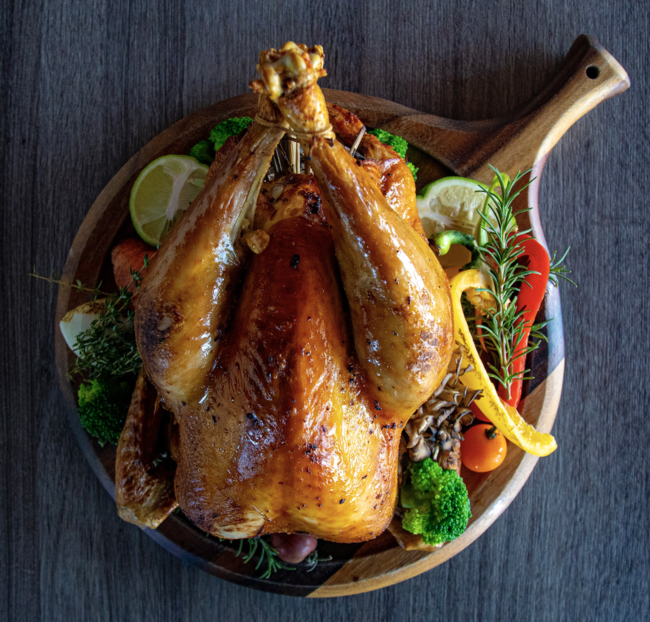 ---
We have a network of Japanese companies keen to expand into the Halal market in Malaysia & Indonesia.
If you are interested in connecting with sustainable technology companies in Japan, simply JOIN the network from below. We will match the right one for you!