Completed Halal Awareness Training
Salam and hello, I'm the Malaysian editor of Salam Groovy Japan.
Salam Groovy Japan strives to connect Japanese firms and the Islamic market via business perspectives.
Knowledge on Halal is a key aspect to penetrate the Islamic market. Thus, I attended the Halal Awareness Training by Islah Venture.
Islah Venture is a Malaysian-based leading provider of halal related services such as halal training.
Its Halal Awareness Training focuses on teaching the basics of halal with correct information to ensure you really understand things related to it. It includes what is considered halal or haram, Islamic law principles, related Malaysian regulations (e.g. customs act, food regulations) and so on.
As a Muslim, I've learned about what is right and wrong in Islam since little. But it was more on the way we live, behave. Not everyone would know the process behind the halal industry, such as the application or shipping process.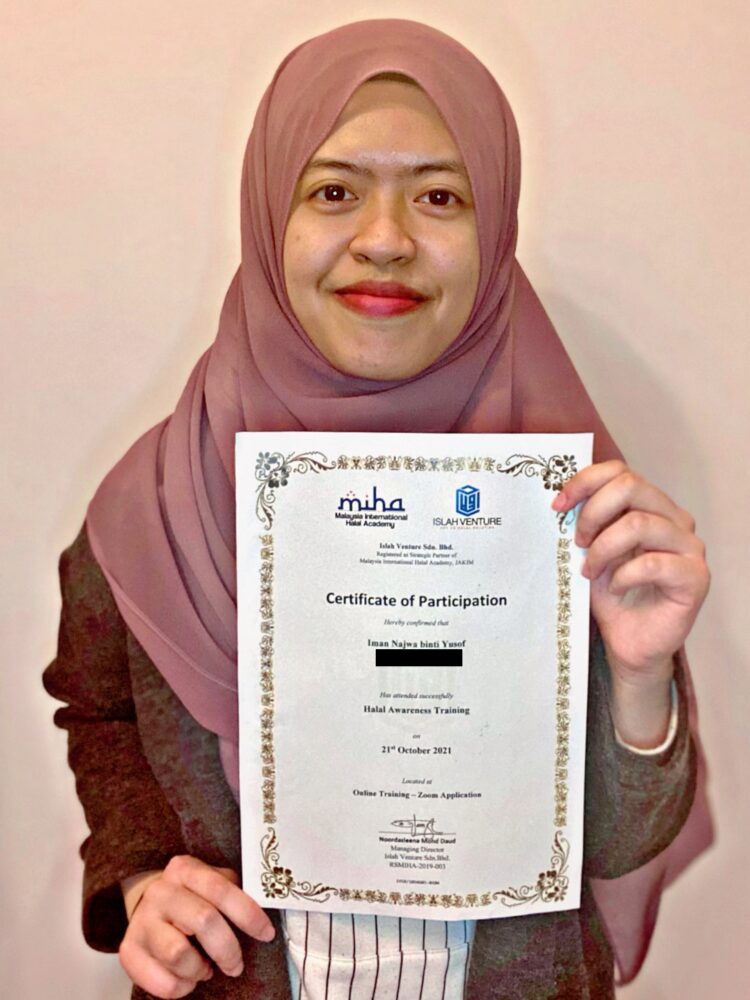 Alhamdulillah, I got new information on top of knowledge I already know through the training. For example, hazardous aquatic animals can be halal as long as the poison or toxic is eliminated.
It also made me realize again halal is not just about the material itself but also the cleanliness. This is the Halalan Toyyiban concept. It highlights that a halal food or product should guarantee and assure it is in great condition and safe for people to use while adhering to Islamic law (Sharia).
With the knowledge I received from the training, I will do my part as an active member of Salam Groovy Japan to ensure we deliver Muslim-friendly information only.
And helpful information for businesses interested in the Islamic market.


We have a network of Japanese companies keen to expand into the Halal market in Malaysia & Indonesia.
If you are interested in connecting with sustainable technology companies in Japan, simply JOIN the network from below. We will match the right one for you!