Japan's largest online store for Japanese washi paper reopens
Awagami Factory, the 1300-year-old brand of Awagami Washi Paper, renewed its online store. New custom-made products, including "framed print service", have joined the range.
Awagami Factory Online Store, run by the Awagami Handmade Washi Commerce & Industry Cooperative, is Japan's largest online store specializing in Japanese paper (washi). You can find a diverse selection of washi papers for all kinds of creative work.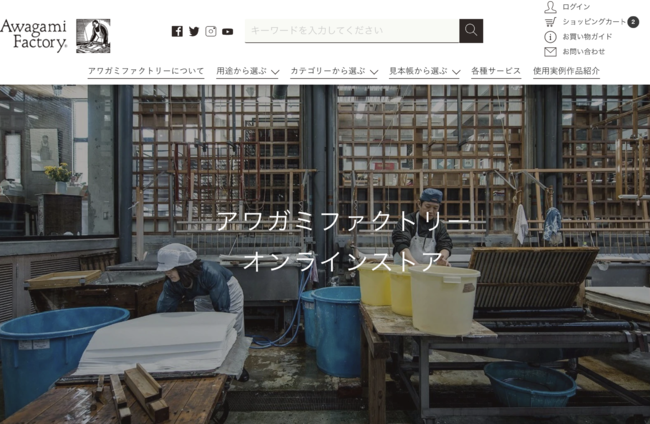 The traditional craft Awagami Washi Paper is beloved by artists and creators in Japan and abroad, from photographers and printmakers to designers.
Awagami Washi Paper brand "Awagami Factory" protects and passes on the traditional Japanese paper culture. They also take washi paper out of its "tradition" bubble, developing various techniques and researching materials. Welcoming artists from Japan and abroad to support their work production.
The revamped online store now includes NEW custom-made products such as "framed print service", a service for printing artworks on inkjet printing paper and frames them. The brand can give more attentive service to customer's requests with the new services.
---
Groovy Japan introduces Japanese products and services for the Islamic market in English and Japanese. Follow us on our social media and keep up-to-date with the latest news.
Follow @Salam_GJ