Life of Muslims studying in Japan in Covid19 pandemic
Hello!
This is Okuma, Chief Editor of Salam Groovy Japan.
A platform bringing together Japanese business and the global Islamic market via a business perspective.
I recently had a chance to chat with some students from the Tokyo University of Foreign Studies (TUFS) about how things are in the Covid-19 pandemic.
It all began when we donated halal food packs by Japanese firms for the Eid celebrations this year.
When I went to deliver the food packs, the staff of TUFS mentioned how international students are in a bind as part-time job options in this pandemic have decreased.
Following the government's state of emergency declaration and focused anti-infection measures, restaurants and other establishments are required to close. News of even Japanese students losing part-time job earnings has become common.
If you're a student from abroad, your options for part-time jobs may be far more limited. And you probably don't have anyone close by you can depend on.
As a media outlet for Muslims worldwide–Salam Groovy Japan–we wanted to hear the stories directly from Muslim students themselves. They kindly agreed, so we talked online on Zoom.
Thank you to everyone at TUFS.
Meet the people involved in the meeting.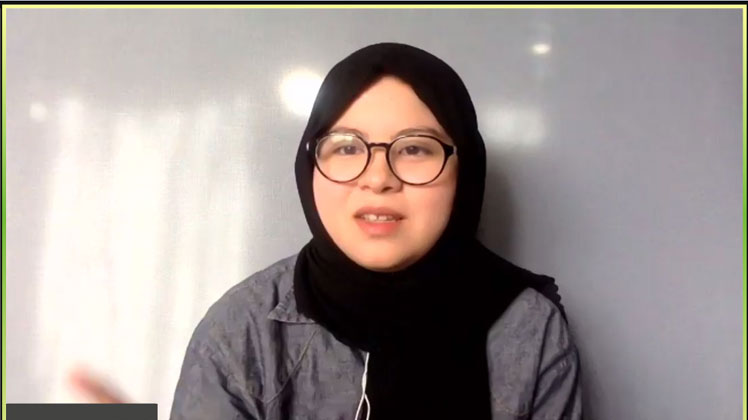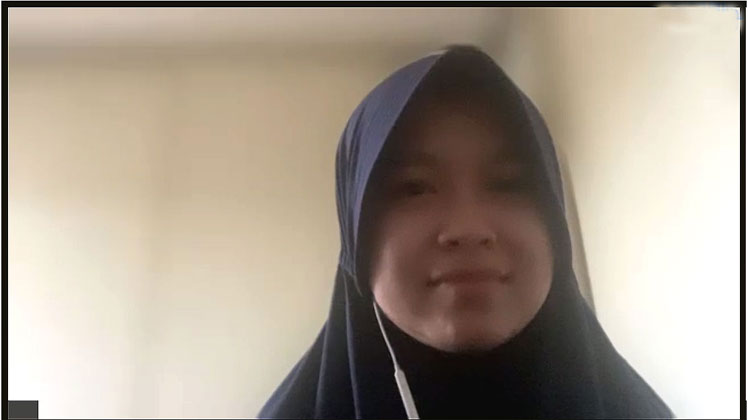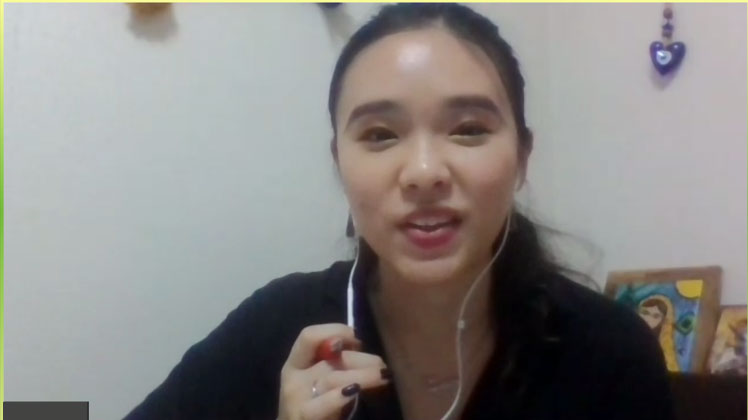 Both Fatimah and Kiara are 1st-year undergrads from Indonesia.
Kurumi is a 4th-year undergrad majoring in West Asia & North Africa studies, who facilitated the meeting.
Fatima and Kiara shared their first-hand experiences.
How rare it is to find workplaces that can take basic Muslim necessities into consideration.
"Not many workplaces can accept people wearing hijab while working."
"Some find it hard to understand the idea of leaving our duties for a short time to pray."
They added more as so.
"Since international tourists have been decreasing amid the pandemic, jobs using English or other native languages are pretty much zero."
"When we finally found a job, our workdays got cut by nearly half. There are times we had to survive on the money sent by our family back home or social security."
It was an hour-long online chat, but it revealed they are under more stressful circumstances than we imagined.
Could this be the same for Muslim students at other universities?
With such in mind, we at Salam Groovy Japan decided to start a project to help support Muslim students in Japan by donating as much food and other necessities.
Through a crowdfunding service for Muslims: LaunchGood, we'll raise funds from Muslims, businesses engaged in the halal industry, and others across the globe to supply halal food and other essentials to Muslims living in Japan.
As of 1 September, donations to 6 universities/organizations have been confirmed.
Crowdfunding is now in progress, geared towards an early to mid-September release.
We will update you on our official website and social media once it's launched. Please do SHARE and lend us your SUPPORT!
Tokyo University of Foreign Studies (ENG)
Related Article
Eid gift for Muslims at Tokyo University of Foreign Studies
---
Salam Groovy Japan introduces Japanese products and services for the Islamic market in English and Japanese. Follow us on our social media and keep up-to-date with the latest news.
Follow @Salam_GJ