Revolutionary underground facility for floods in Japan
Japan is actually a natural disaster-prone country. Located on the convergent of 4 moving tectonic plates and inside the Ring of Fire.
It's not surprising that volcanic eruptions, tsunamis, hurricanes, floods, earthquakes can all happen in Japan.
Let's take Tokyo as an example.
Tokyo is has a high risk of major floods because Tokyo alone has over 100 rivers. Imagine if a hurricane occurs together with heavy rain.
Tokyo would submerge in that flood in a snap when those rivers water overflow.
THIS has happened before.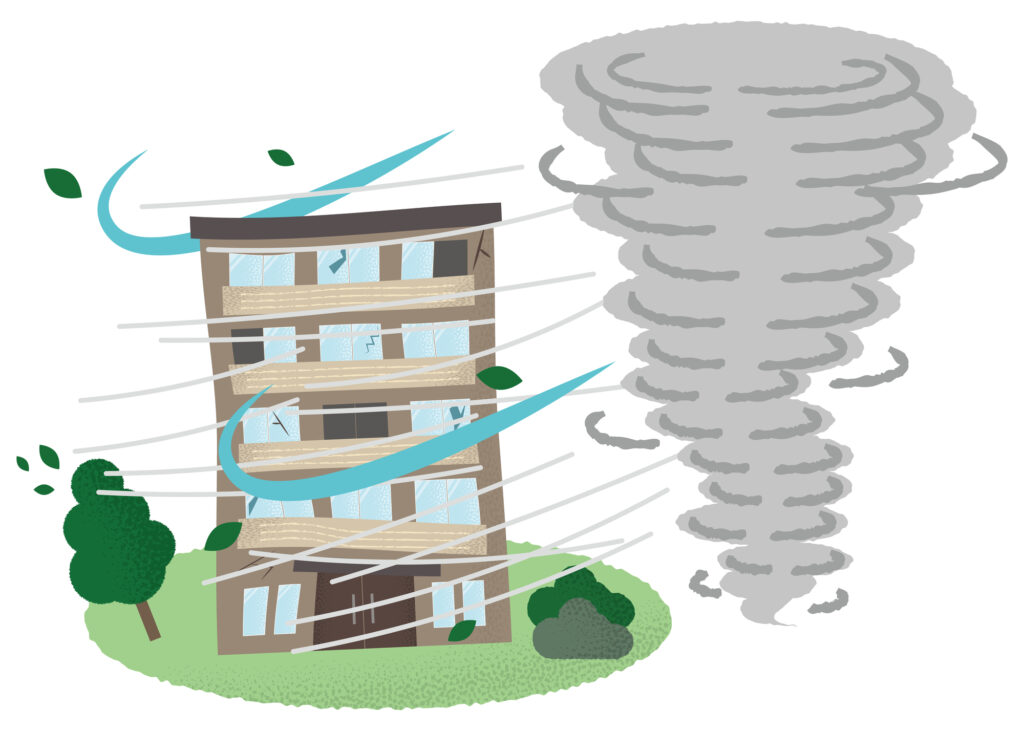 In 1947, Hurricane Kathleen that hit Tokyo destroyed 31,000 homes with 1,100 people dead. After a decade, Kanogawa Typhoon (also known as Typhoon Ida) occurred with torrential rain, causing extreme damages and hurting businesses.
But Japan is clever–Its people just do not give up.
They research it.
What cause the damages? FLOOD.
Hence, they built an underground facility shifting the water from the flood.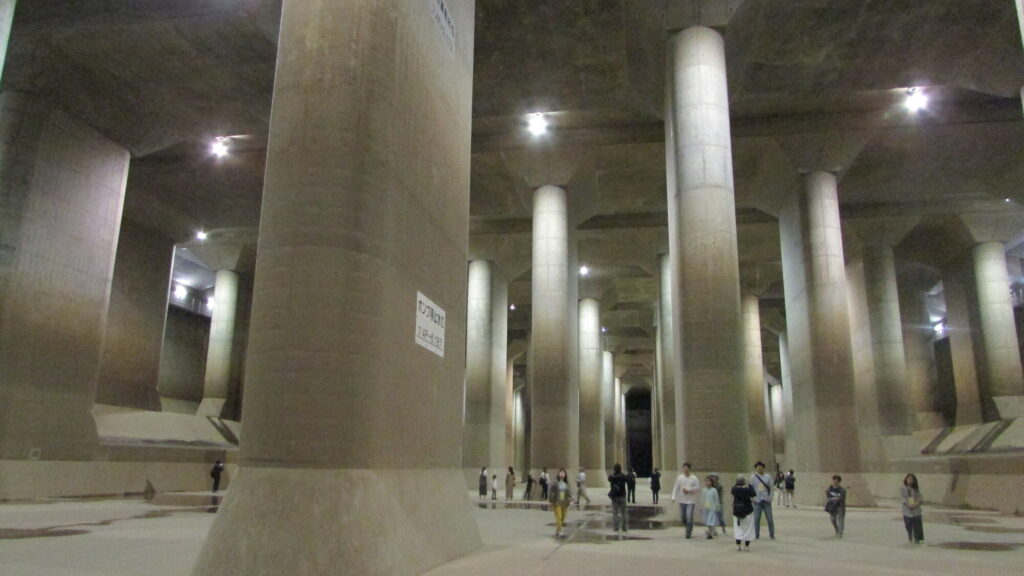 Metropolitan Area Outer Underground Discharge Channel (MAOUDC) was built successfully. It's the hugest underground facility to shift water from floods in the world. So massive and outstanding as it tests the existing advanced technology, getting worldwide coverage.
MAOUDC is located between Showa, Tokyo and Kasukabe, Saitama; 22m below the ground. Completed with a 6.3km tunnel to protect Tokyo from floods.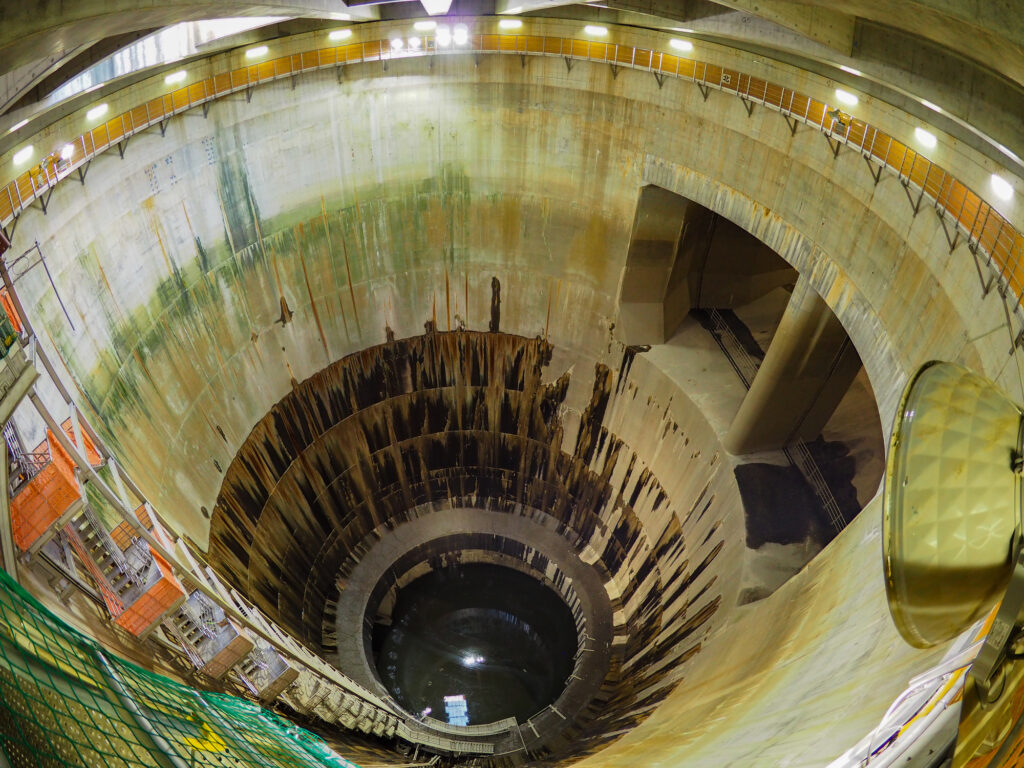 ■How MAOUDC Works
When water from the rivers overflow, it will enter one of the 5 cylindrical shafts of MAOUDC, 70m in height. Each tunnel is very, extremely big that could fit a space shuttle or the Statue of Liberty.
That's SO huge!
After the rain subsides, water from the shafts will be discharged to Tokyo Bay with a 13,000 horsepower pump. Imagine a 25m sized swimming pool.
With a 13,000 horsepower pump, that pool can be emptied out in mere 2-3 seconds! Basically, the massive shafts can discharge very quickly and efficiently.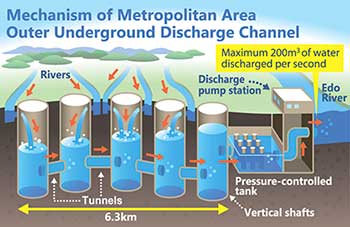 As such, Tokyo can reduce flood damages by almost 90%. Up to last September, the facility has been used 7 times. Japan managed to save about USD1.39 billion of the cleaning cost if there were flood damages.
That's a lot of money!
Japan has proved anything that happens, including natural disasters, can reduce the impact and save many lives. Through researching, researching, and researching. This is why education is essential.
---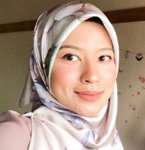 Zunita Ramli
, Writer & Managing Director, Zaineeta Global PLT.
Graduated from Faculty of Engineering, University of Melbourne. She worked as a network engineer for a few years, then realized of her passion in business and the beauty industry. Focusing on beauty lines, Tokyo Organic skincare (Made in Japan) offers halal skincare that only uses natural ingredients. She also likes to write articles, especially about Japan. Her articles has been featured many times in various websites, such as travel, life, and business.
Salam Groovy Japan introduces Japanese products and services for the Islamic market in English and Japanese.
Follow us on our social media and keep up-to-date with the latest news.
Follow @Salam_GJ