Better anti-counterfeiting tech, Japan's money get a makeover
3 types of Japanese banknotes (10,000 yen, 5,000 yen and 1,000 yen notes) and the 500 yen coin will have a new look.
But the actual switchover will not happen until 2024, so we still have some time to go. Japan already started printing the 10,000 yen (≈USD82) notes in September last year to prepare for distribution.
The 10,000 yen note is the most expensive banknote in Japan. So far, it has the portrait of Yukichi Fukuzawa, an educator and founder of Keio University. With the renewal, this note changes to the portrait of Eiichi Shibusawa, known as the 'father of Japanese capitalism'.
■ New 10,000-yen banknote
Eiichi Shibusawa
Active in the business world, said to have been involved in establishing some 500 companies during his lifetime. This includes the Tokyo Stock Exchange, the Tokyo Chamber of Commerce and Industry, etc. He also devoted himself to education, social work and public diplomacy.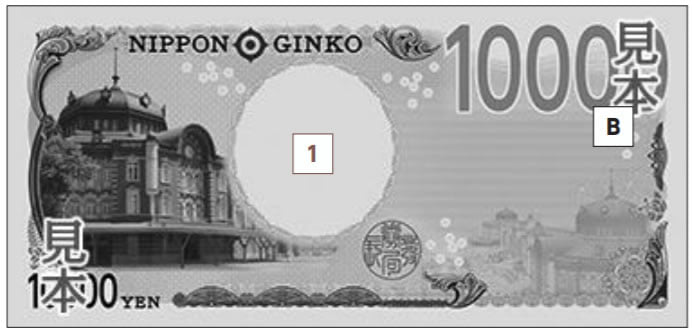 ■ New 5,000-yen banknote
Umeko Tsuda
A committed advocate of modern women's higher education. Founded Tsuda University.
■ New 3,000-yen banknote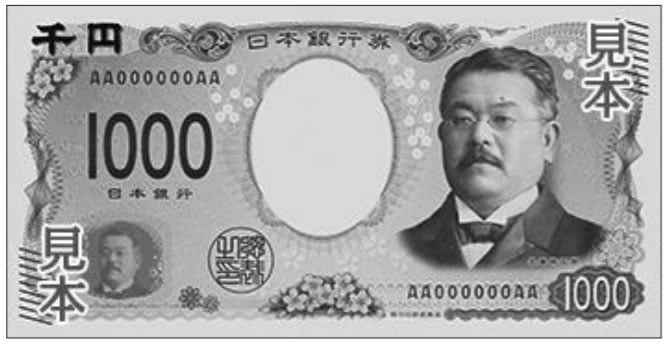 Kitasato Shibasaburō
Succeeded in the world's first pure culture of tetanus bacteria and established tetanus serotherapy. He also discovered the plague bacillus. Founder of the private Kitasato Institute.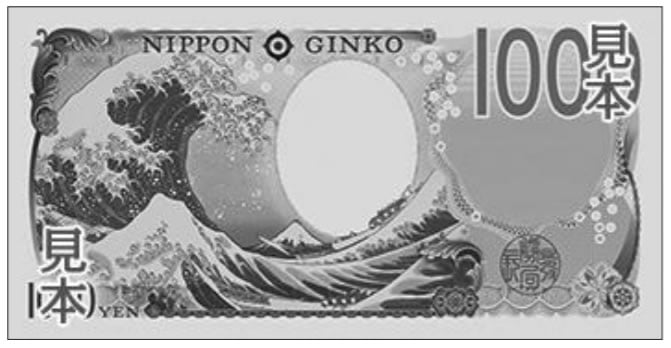 Thirty-six Views of Mt. Fuji is a world-renowned ukiyo-e by Katsushika Hokusai. It is one of his greatest masterpieces. Ukiyo-e (浮世絵) is a Japanese art of woodblock prints and paintings born in the Edo era (1603-1867), illustrating female beauties, sumo wrestlers, landscapes, scenes from folk tales and more.
■ Cutting-edge Anti-counterfeiting Technology
・High-definition Watermarking
The watermarks used on current banknotes will evolve even more to implement smaller watermarks that simply can't be reproduced in print.
・Hologram
Hologram is also used on current banknotes. But for this renewal, the banknotes will use stripe-type holograms. The ministry also announced that it will adopt 3D technology for the banknotes, which is a first in the world. This 3D tech will allow portraits to change the face direction when you change the banknote's angle.
■ Cost of Issuance
What is the cost of issuing each new banknote or coin? Here are the unit costs for each banknote/coin:
| Banknote Type | Unit cost per issuance (yen) | Quantity of banknote issued |
| --- | --- | --- |
| 10,000 yen | 15.5 | 9.97 billion notes |
| 5,000 yen | 19.5 | 660 million notes |
| 1,000 yen | 10.4 | 4.20 billion |
| 500 yen | 64.5 | 4.66 billion coins |
The latest technology to prevent counterfeiting is in place. But with the large quantity of notes issued, the cost of issuing them is probably lower than expected, especially for banknotes.
According to the Ministry of Finance, cashless transactions are increasing worldwide, except in Sweden, where the amount of banknotes circulating is rising. In Japan especially, low interest rates could be a possible reason for this. There is no return on bank deposits and ATM fees when withdrawing money in Japan, so holding paper money is considered to be more advantageous.
■ What's the difference between conventional finance and Islamic finance?
Here is a brief look into the differences of both finances.
Islamic finance is a financing activity that comply with Sharia (Islamic law). This concept covers saving, investing, borrowing to buy a home, and others. In Islam, money itself is considered just a medium to exchange goods or services that have value.
One of the main difference is that Islamic finance strictly avoids riba (interest/usury). A Muslim cannot benefit from lending money or receiving money from someone. This means that earning interest (riba) is a big NO. Muslims believe riba promotes unfairness in transactions that may lead to social inequality and injustice.
Therefore, Islamic bankings do not charge interest on savings accounts, mortgage and the likes.
A unique thing about Islamic finance is its profit-and-loss sharing system. This is highly based on mudarabah (profit-sharing) and musyarakah (joint venture) concepts of Islamic contracting. Basically, both profits and risks should be shared between the 2 parties involved. The parties can be between 2 people, 1 person and 1 business, or 2 businesses.
Hope this helped all of you travellers out there to know a bit about Japanese money. Once the new banknotes start to roll-out, the old ones can be a souvenir as something to remember your trip. If you're a money collector, make sure to add the old and new ones to your collections.
---
We have a network of Japanese companies keen to expand into the Halal market in Malaysia & Indonesia.
If you are interested in connecting with sustainable technology companies in Japan, simply JOIN the network from below. We will match the right one for you!