Casio first use of biomass plastic for PRO TREK watch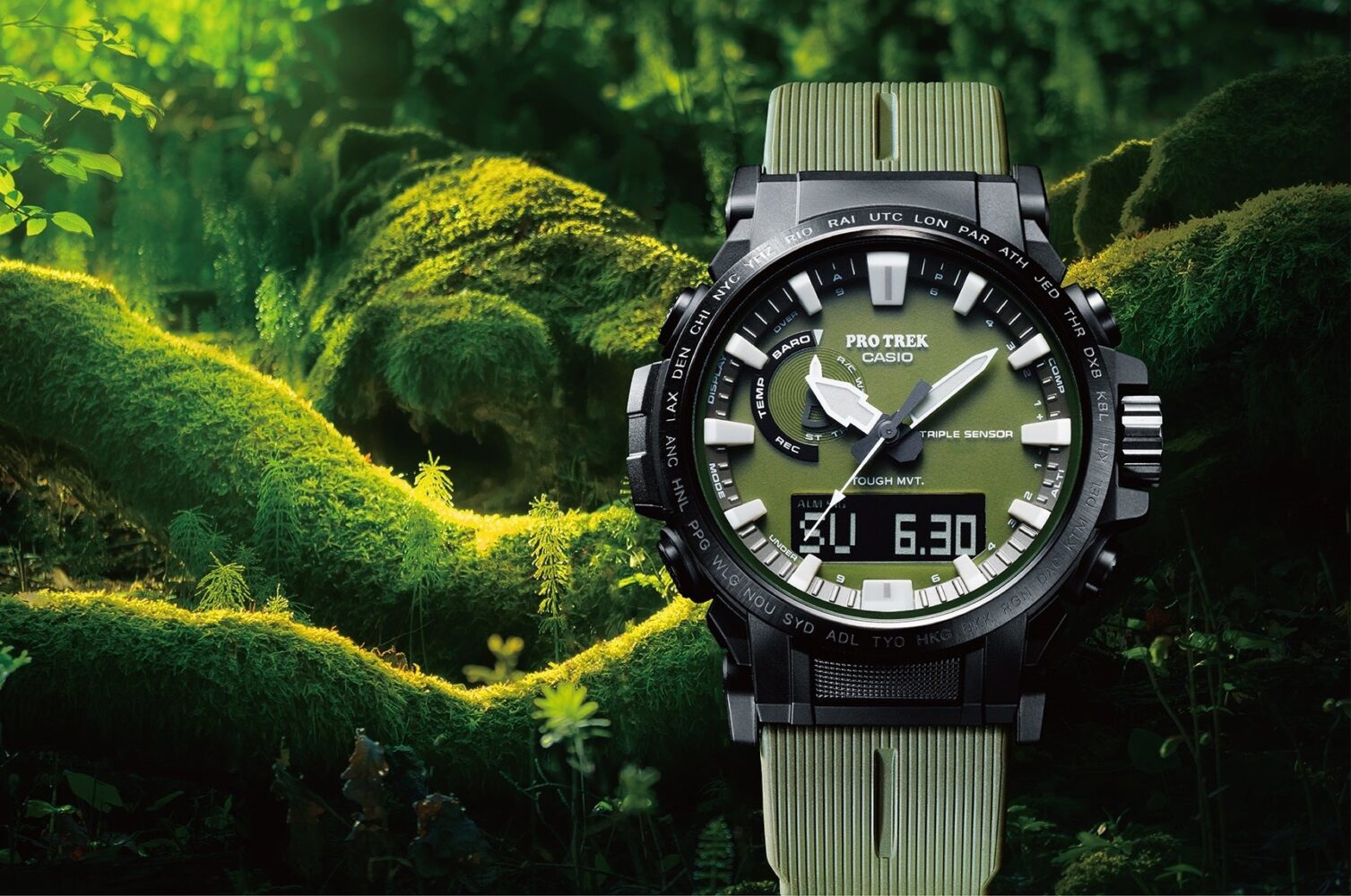 On 25 March, Casio will launch a new outdoor PRO TREK watch, the PRW-61. It is their first watch model made from biomass plastic.
Biomass plastics use renewable organic-based materials, becoming a sought-after material to reduce environmental burden, such as cutting CO2 emissions.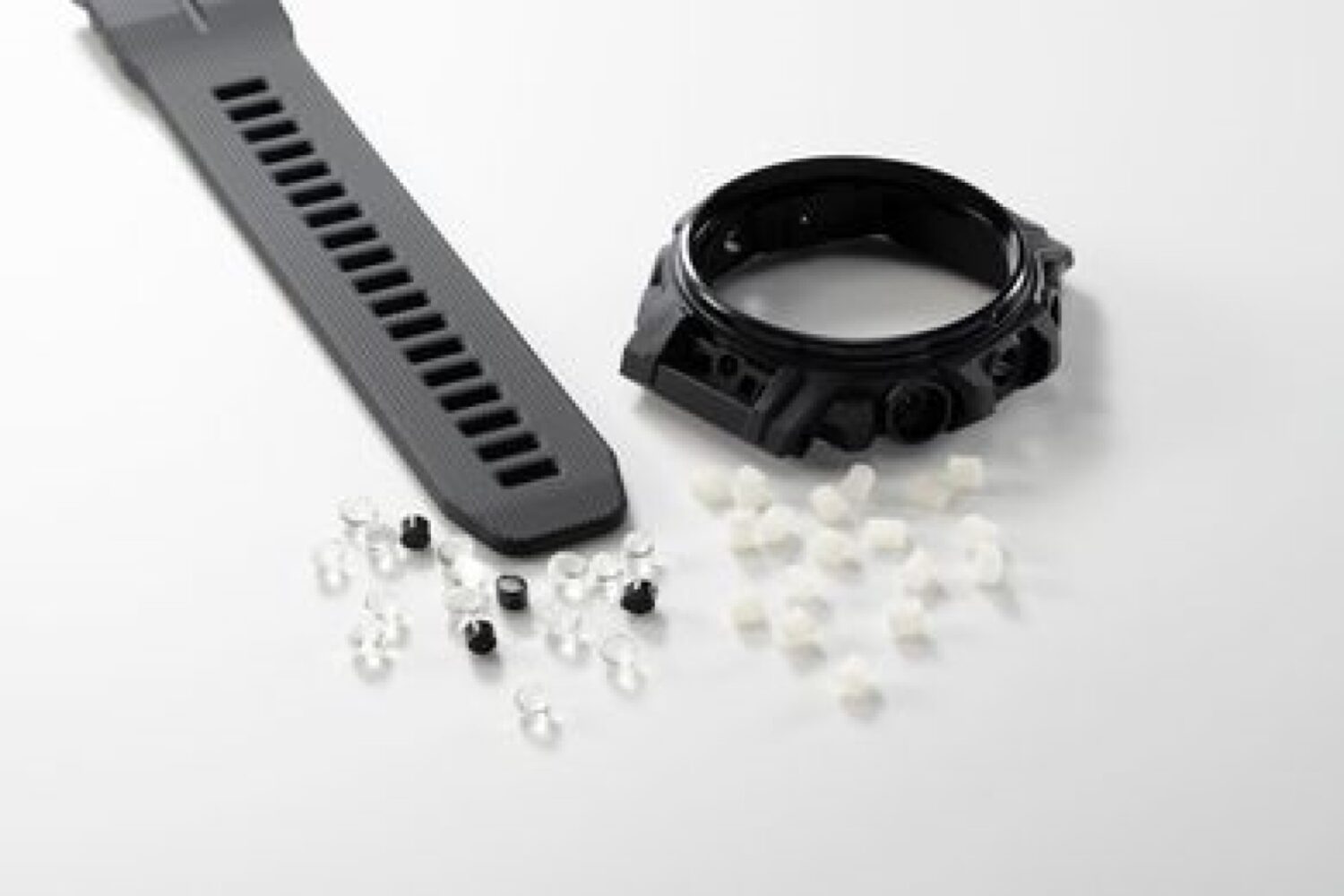 The PRW-61 has a case, urethane band, and resin case back (back of the watch) made from biomass plastics that contain components extracted from castor seeds and corns.
Of course, Casio puts much focus on its practicality for outdoor use. The watch comes with a triple sensor that can measure direction, barometric pressure/altitude and temperature. It also includes a Multi-Band 6 for receiving radio signals from six stations worldwide and Tough Solar to keep various functions stable by solar recharging.
To improve visibility, the index dial has thicker digits to let users check the time, direction and other information instantly. And the band has a target guide in its centre to better show the direction indicated by the second hand.
See below for the colour variations available, prices and release dates.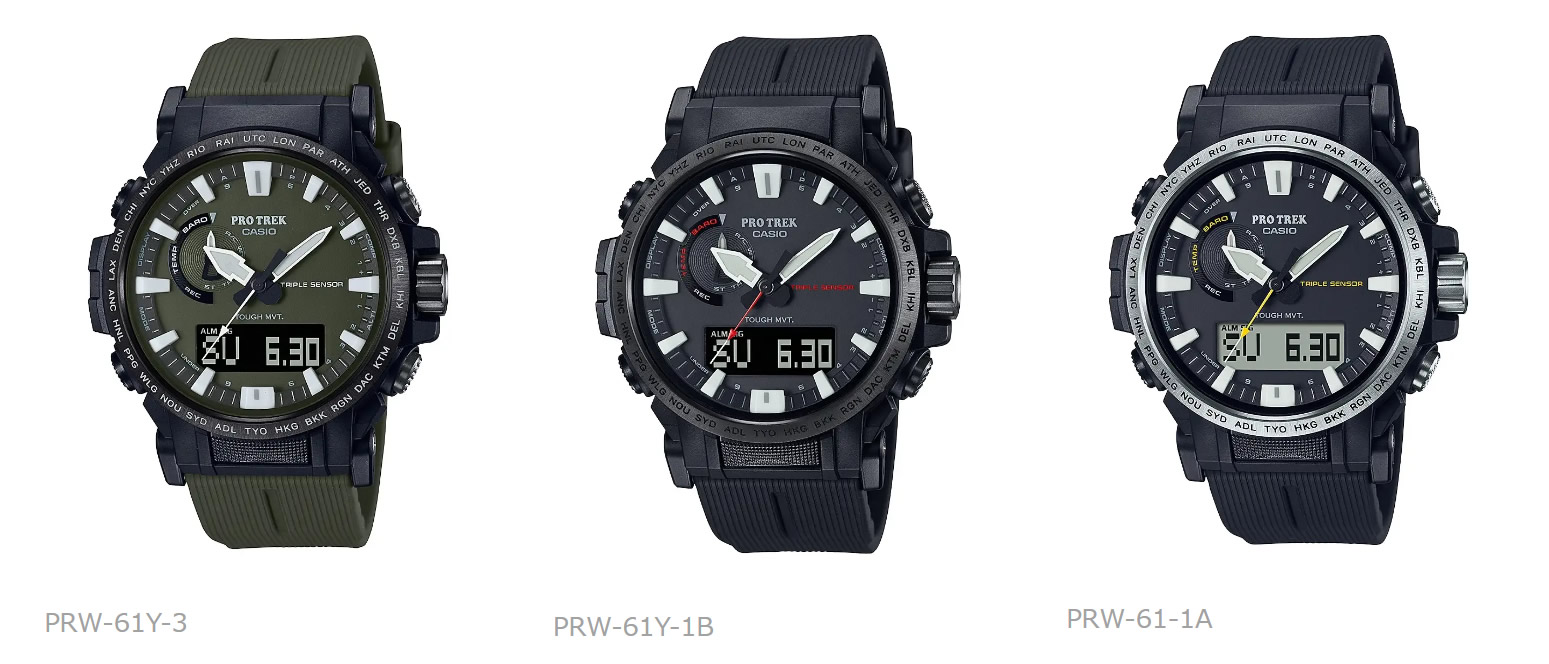 | Model No. | Colour | List Price (tax incl.) | Release Date |
| --- | --- | --- | --- |
| PRW-61Y-3 | Khaki x Black | JPY59,400 (≈USD500) | 25 March |
| PRW-61Y-1B | Black x Black | JPY59,400 (≈USD500) | 25 March |
| PRW-61-1A | Black x Silver | JPY57,200 (≈USD490) | 25 March |
| PRW-51NJ | Black x Black | JPY64,900 (≈USD556) | 25 March |
---
We have a network of Japanese companies keen to expand into the Halal market in Malaysia & Indonesia.
If you are interested in connecting with sustainable technology companies in Japan, simply JOIN the network from below. We will match the right one for you!