Chiba Muslim Friendly Map With Latest Update
Chiba City Tourism Info updated its "Muslim Tourist Map" to the latest edition. It is its sixth edition.
It contains unique information such as shops offering original sambal.
"Muslim Friendly Map" has been published in response to the increasing number of Muslim tourists from Malaysia and Indonesia.
It includes many restaurants, shops, hotels and beauty salons.
Prayer spaces, Halal options, Wi-Fi availability, etc. indicated with icons for each shop.
It also highlights seasonal events, such as strawberry picking in spring and firework festivals in summer, giving visitors a taste of the fun and excitement in place.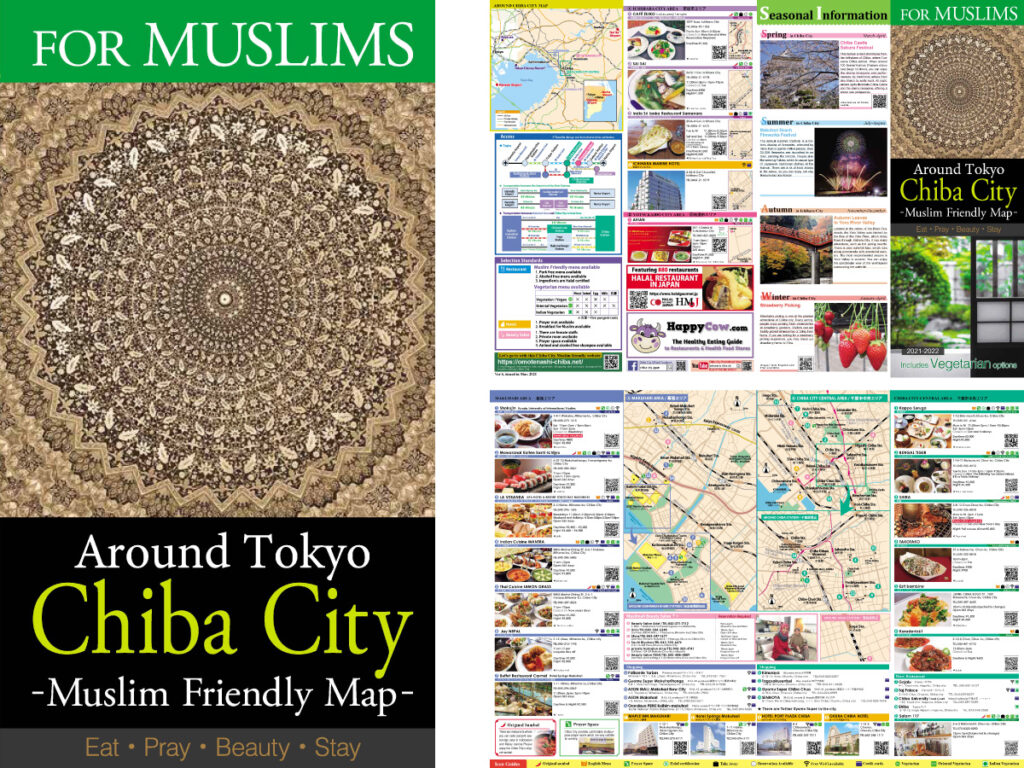 In Chiba, some restaurants make and serve 'sambal', used in Indonesian and Malay cuisines. The map has quite a unique feature of showing places offering "original sambal" by icons.
*Sambal: chili sauce or paste, typically made from a mixture of a variety of chili peppers with ingredients such as shrimp paste, garlic, ginger, shallot, scallion, palm sugar, and lime juice.
Beauty salons for Muslimah (Muslim woman) also introduced to let them experience Japanese beauty treatment/technique.
Around Tokyo Chiba City – Muslim Friendly Map –
Download Digital Pamphlet <PDF>
The "Muslim Friendly Map" is filled with heartfelt wishes to welcome Muslims. We hope that Muslims will enjoy their visit to Chiba.
---
We have a network of Japanese companies keen to expand into the Halal market in Malaysia & Indonesia.
If you are interested in connecting with sustainable technology companies in Japan, simply JOIN the network from below. We will match the right one for you!