For social good, With the power of AI & Robotics
Head of a group of engineers tackling social issues through the integration of AI and robot technology.
With just 7 employees, this group of engineers developing new technologies that combine AI and robots is in Osaka. Chinougijutsu Co., Ltd. (Kita-ku, Osaka City). The touchless device used by Kura Sushi has gained much interest in this Covid-19 pandemic; it was also developed by this company.
CEO Ryoji Otsu holds a unique record, having earned a doctorate in biomedical science by studying medicine at graduate school after entering the workforce. With the motto "Helping Others, For the Good of Society", he is successively branching out his activities.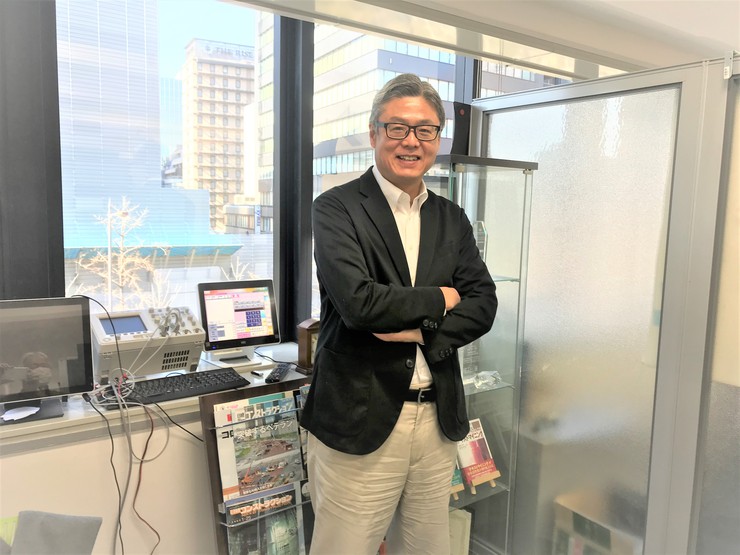 Developed touchless device at Kura Sushi, Attracting interest in the pandemic
The device adopted by Kura Sushi allows customers to input the necessary information on the display installed in the shop upon entry and payment simply by placing their finger near it without touching it. Made possible by using cameras and AI to detect finger movements, the device was in development before the outbreak of the novel coronavirus.
Actually, I always hated to touch the touch panel after others have touched it. Other companies did have contactless devices long before. But those needed special equipment or had huge-expensive displays, so they never really took off.
With ours, you simply attach the sensor to existing equipment (e.g. ticket machine), then install the software. No complicated installation is needed. It's cost-effective. Kura Sushi has a high degree of demand for its use, and we have made over 20 refinements. This has led to a broader scope of usage. Discussions are underway to adopt the device in various sectors such as fast food joints, cashless payment in supermarkets etc., amidst the pandemic.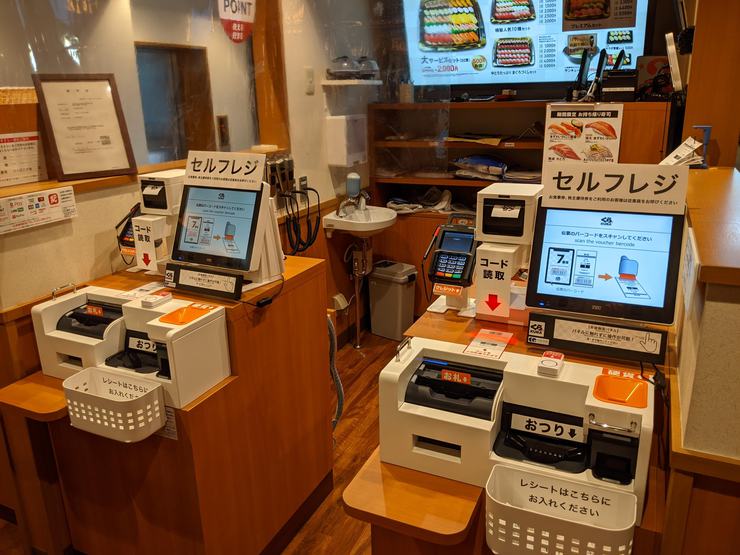 A life-changing disaster led to a path contributing to society
After graduating from university, Otsu joined Fujitsu. He worked on the computerised nuclear fusion equipment before going on to develop a building managing system. He was a complete non-expert who couldn't even draw a plan. But he developed a unified control system for an entire building using the company's control technology. He went on to grow his sales network. However, the Great Hanshin Earthquake in 1995 drastically changed his life.
I enjoyed my time as an office worker. I could do a lot of things, great things. I began to wonder if I could continue like this, as I was only a cog in the wheel, working without getting proper acknowledgement.
Then the Earthquake struck. As an engineer, I was keen to contribute directly to society, so I set up the "Research Institute for New System of Society" in Tokyo a week after the quake. I was the sole employee.
My first glimpse of the disaster in my hometown–Kobe–was through the news helicopter footage of the collapsed Hanshin Expressway. So I figured what would be helpful in the event of a disaster: an image transmitter.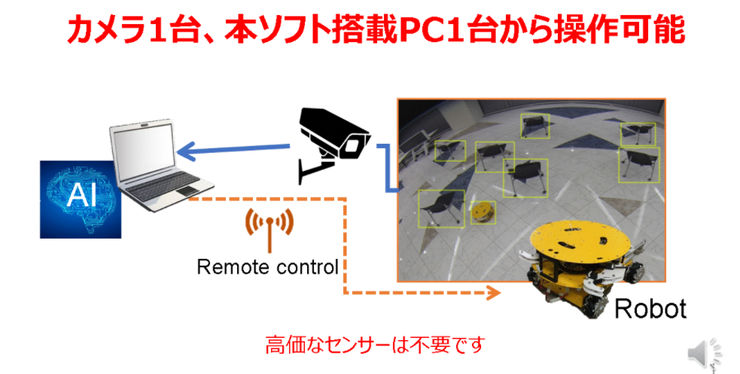 Unmanned robots for disaster response. Great connections live on
Things moved quickly from there: he typed texts on an A4 sheet with a word processor, hand-drew images, presented them to 3 staff chiefs of the Japan Defense Agency. The Japan Self-Defense Forces (JSDF) were in the area on a rescue mission, so they immediately gave the green light, and the prototype was tested on their tanks. He proposed his autopilot software for radio-controlled unmanned construction equipment to civil engineering and construction companies. Fearing a possible secondary disaster in removing mudslides at Mt Unzen in Nagasaki.
The eruptions of Mount Usu and Miyakejima, the Fukushima Daiichi nuclear disaster and so on occurred. These led to the upgrading of his technology from simply transmitting information to include remote-controlled tech.
To expand our business, we relied on the help of many others in our network, built up through our previous activities. For the JSDF, it was through my acquaintance at the Defense Agency's Central Procurement Office. I was also introduced to various company leaders by the head chief of a major company.
As our new company started with a capital of JPY 3 million, we soon ran into financial difficulties, which were resolved with the help of supportive business owners investing in us.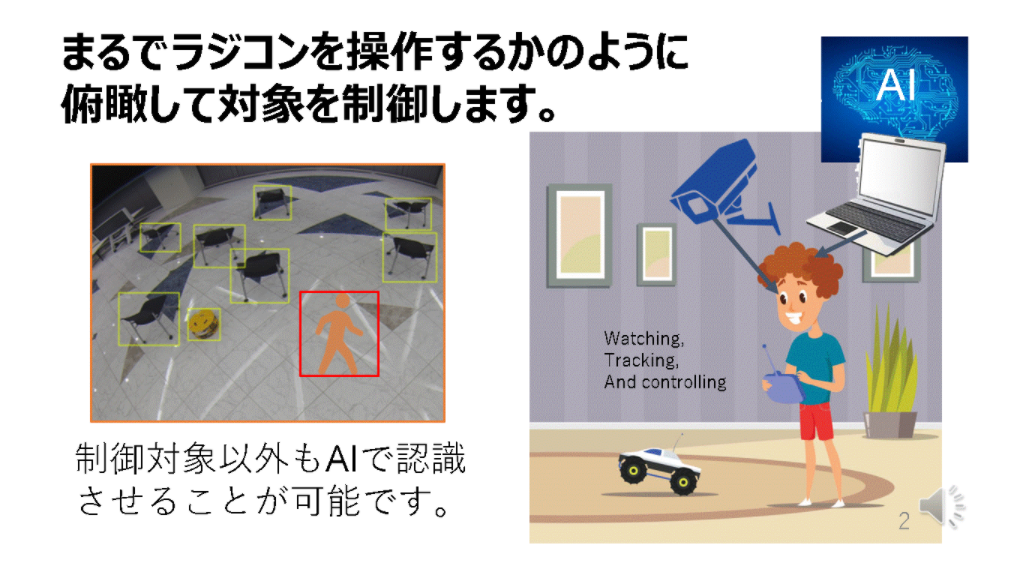 A new AI & robotics venture in Osaka at METI and Osaka City's request
This has been a reflection of his dynamism, skills and passion for social good. 12 years after the disaster, the current Chinougijutsu was established. Having gone back to being an office worker due to relations with the company invested in him, he moved back to the Kansai region. Feeling shame and a sense of "akin to filial piety" to his father, who lives alone in Kobe.
Before then, I was approached by the Ministry of Economy, Trade and Industry (METI) to help foster a robotics business in Osaka. I thought we could do it in Tokyo as it had a large market. But even after 2 years of work, it went downhill.
I persistently told the METI that there must be an intermediary between the major companies (who couldn't see on-site events) and researchers (who can only work with spec sheets). They responded, "You should do it". And the Osaka City government also cooperated, so we took the plunge.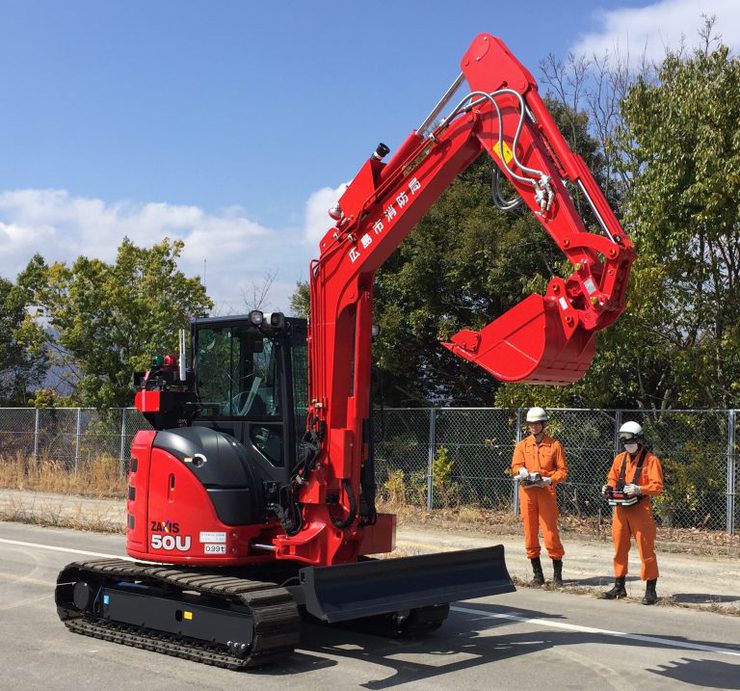 Possessing AI & robot expertise is only possible with a passion for helping others
Founded in Osaka in 2007, a few months later, Chinougijutsu gave a press conference on a ladybird-shaped "cleaning robot" that they built commissioned by the West Nippon Expressway. Just a fraction of what they achieved through practical technical development.
Their outstanding technology is proven by numerous awards. This includes the "Grand Prize of Social Issue Solution Program Business Contest" sponsored by Mitsubishi Research Institute.
They are also working on a sensor to prevent accidental falls from beds, a common occurrence in hospitals and care homes, which he learned through his medical studies.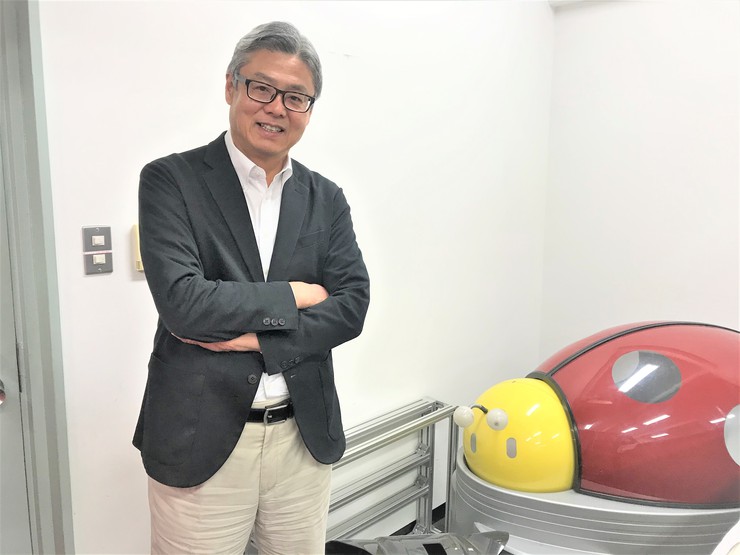 While there are concerns that AI will take away human jobs, AI and robots are human job supporters. I believe society can sustain itself by using AI and robots in areas with human resource shortages, such as nursing care. What is vital is to convert on-site tasks into technical tasks that lead to solutions.
From this perspective, our strength lies in our ability to combine AI and robotics into businesses. We also provide consulting services. We hope to expand our team in the future and would love to work with someone eager to learn–with a desire to help others.
・Chinougijutsu Co., Ltd. Official HP
---
Groovy Japan introduces Japanese products and services for the Islamic market in English and Japanese. Follow us on our social media and keep up-to-date with the latest news.
Follow @Salam_GJ