The Agriculture Counsellor Office of the Embassy of Malaysia in Tokyo (ACO) hosts durian sweets contest to explore 'King of Fruits' durian's new potential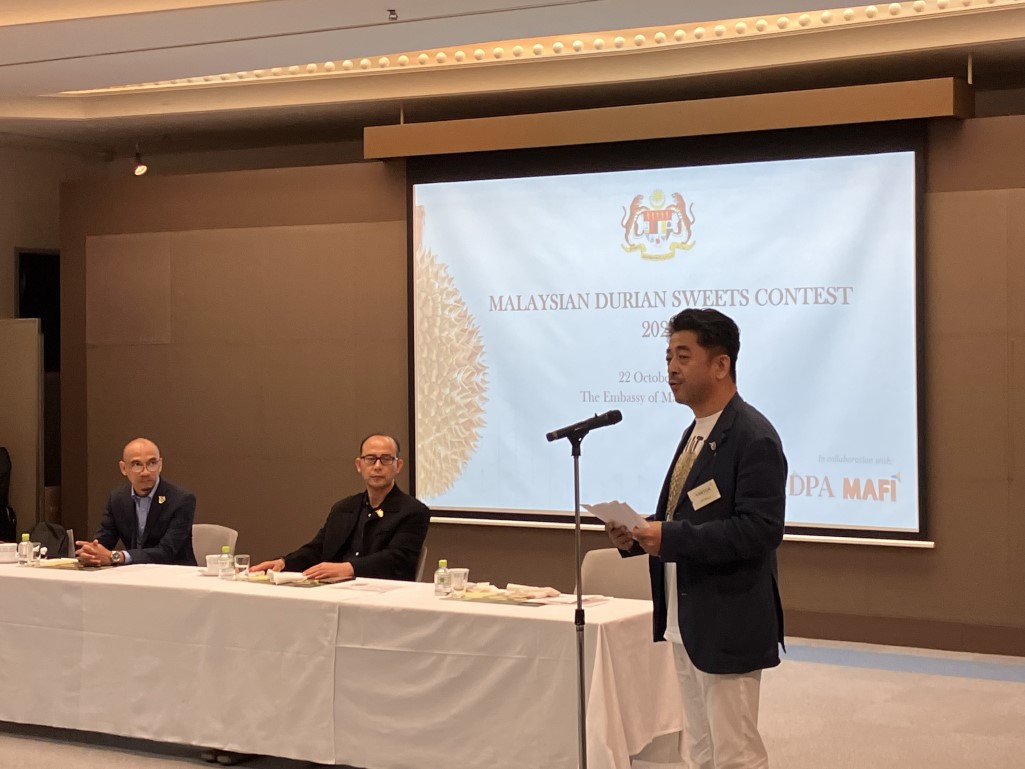 On 22 October, the Malaysian Durian Sweets Contest 2022 Final (co-organised by the ACO, Japan Durian Promotion Association (JDPA) and Kawori Orchard Inc.) was held at the Embassy of Malaysia, Tokyo.
This event was open to the public to submit recipes for sweets using the best quality of Malaysian durian paste. 6 finalists were selected out of a total of 94 entries, among which the winner was crowned through a test-tasting and presentation.
Also known as the King of Fruits, durian is a tropical fruit typically found in Southeast Asia. Said to be the origin of durian, Malaysia is believed to have over 200 varieties of durian.
Japanese sweets, on the other hand, have been highly acclaimed globally for their Japanese-Western fusion and ingenuity in creating many popular products, with delicate flavours. Pairing them with the King of Fruits opens up the potential to give birth to new popular sweets.
Judge Panel:
Mr. Nor' Azam Mohd Idrus (Malaysian Embassy in Japan Deputy Chief of Mission)
Mr. Jaswan Bin Mulop(Malaysian Embassy in Japan Agriculture Counsellor)
Mr. Kunio Shinohara(JDPA Chairman)
H.E. Kono Taro(JDPA Honorary Chairman、Minister for Digital Transformation)
*Mr. Kono had tasted and judged the recipe in advance since he had other priority on the event date.
Works Selected for Final Selection
Durian Bean Jelly with Cherry Blossom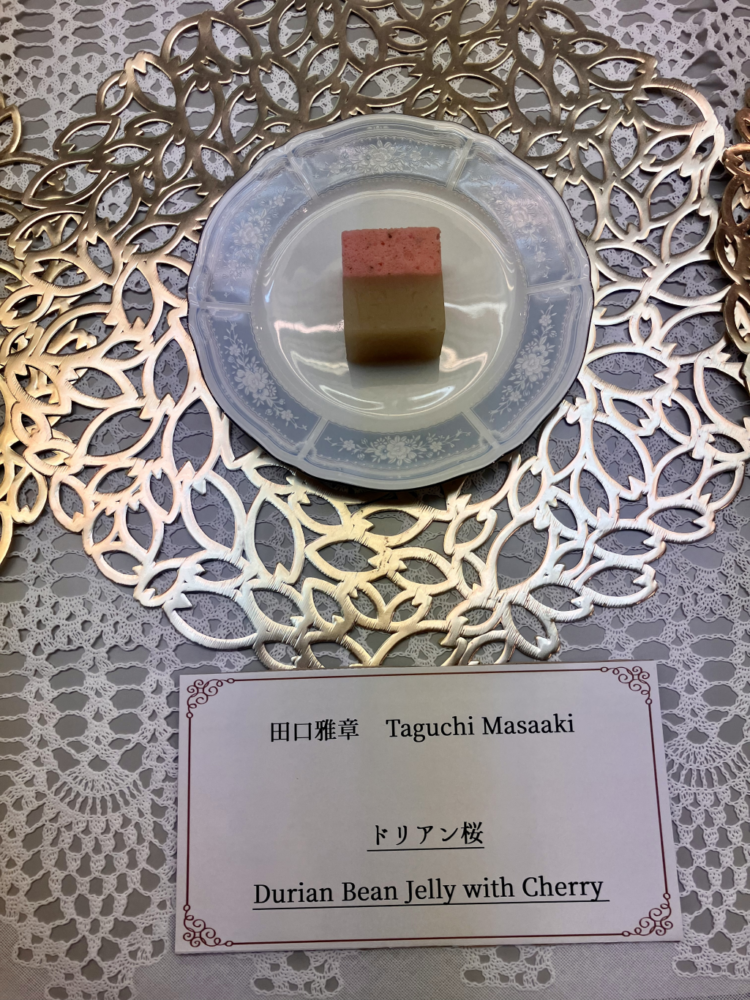 Thorny Durian Sweet Bread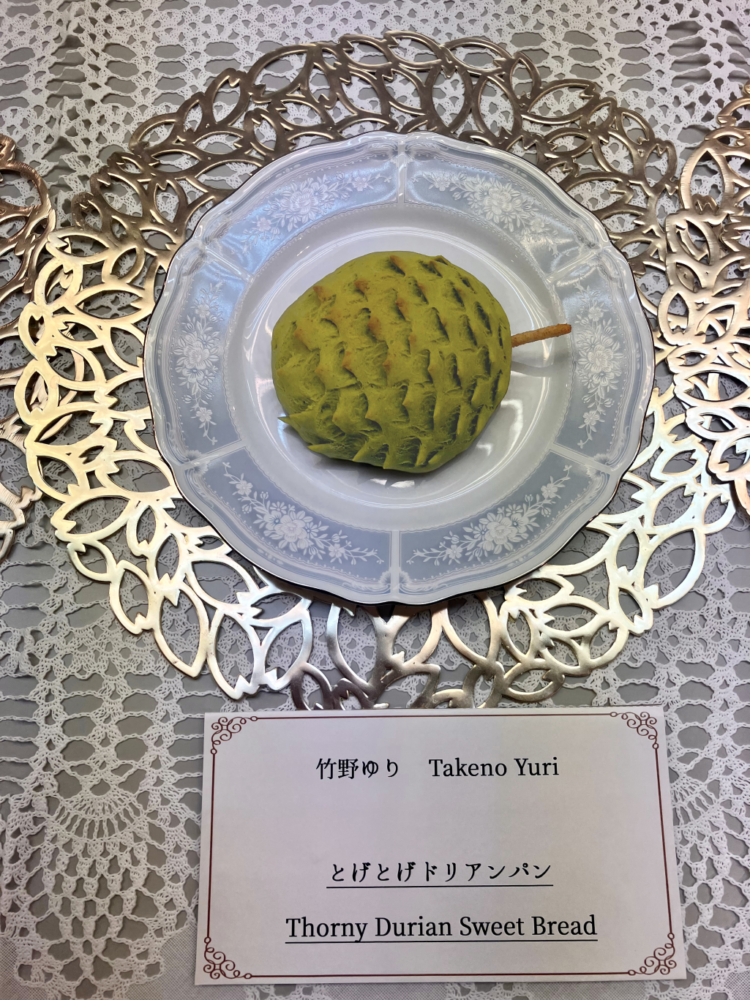 Excellent Work
The judgement is based on 3 criteria: i) the balance of taste; ii) appearance and presentation; iii) durian identity.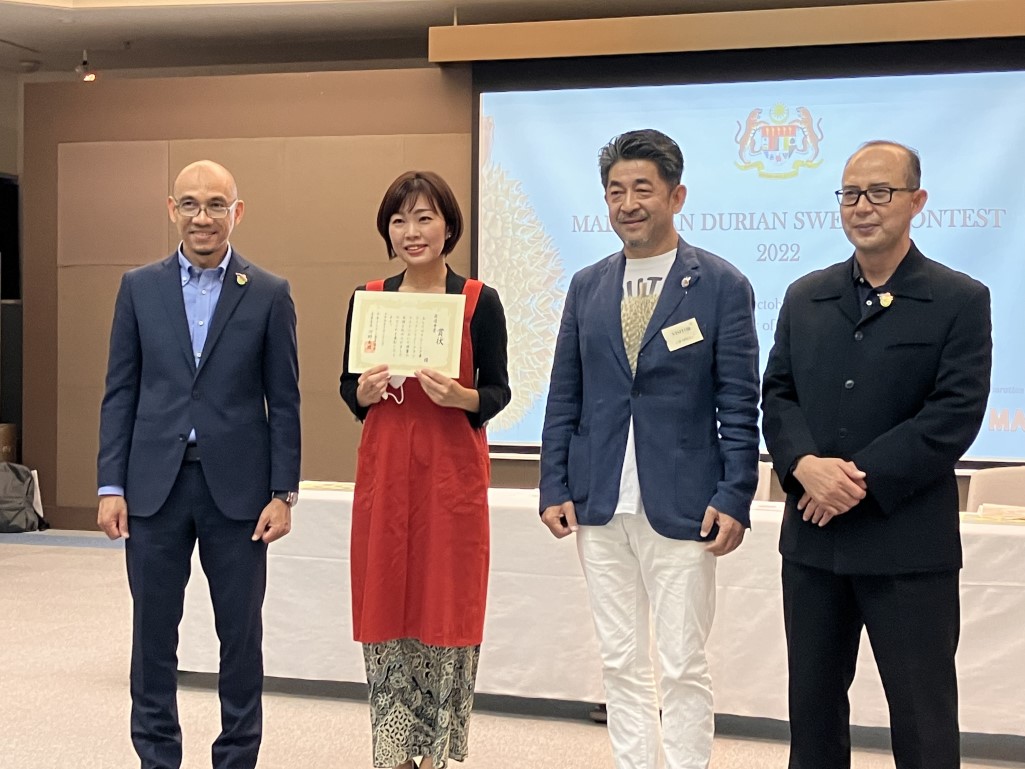 The winner of the grand prize was presented with a JTB travel coupon worth 100,000 yen and certificate from JDPA chairman, Mr. Kunio Shinohara.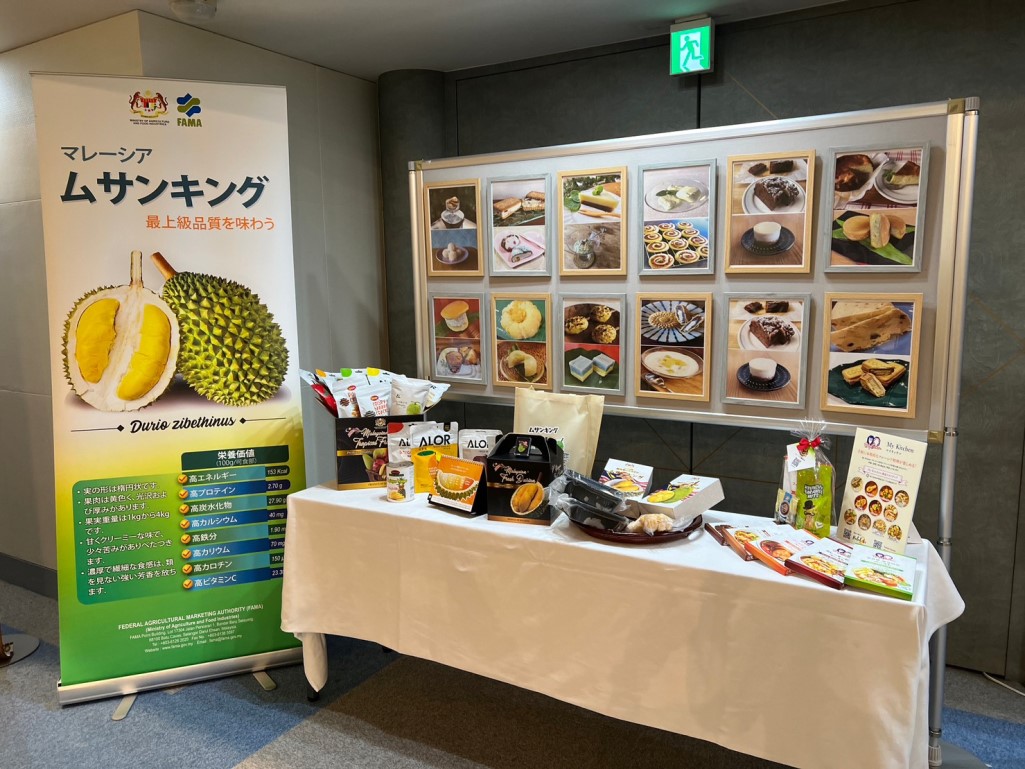 Outline of Malaysian Durian Sweets Contest
Among the many Malaysian durians, the Musang King is the most popular variety, for its sweet, slightly bitter and creamy texture.
The Agriculture Office of the Embassy of Malaysia, Tokyo has been actively promoting it in Japan since 2018.
This sweets recipe contest has been conducted with the aim of further promoting Malaysian durian.


We have a network of Japanese companies keen to expand into the Halal market in Malaysia & Indonesia.
If you are interested in connecting with sustainable technology companies in Japan, simply JOIN the network from below. We will match the right one for you!