Halal organic toner, enriched with fucoxanthin for healthy skin
meravi brings you organic skincare gentle on the skin formulated with highly purified fucoxanthin, developed to solve various skin problems, from ageing skin to dry, sensitive skin. Its facial toner (keshou-sui)* has been certified Halal by Japan Islamic Trust (JIT).
*For Keshou-sui, this brand uses the term "Lotion". Some Japanese brand may uses the English term Emulsifier, Skin conditioner, etc. You may check our blog at the end of this article to learn more about these terms.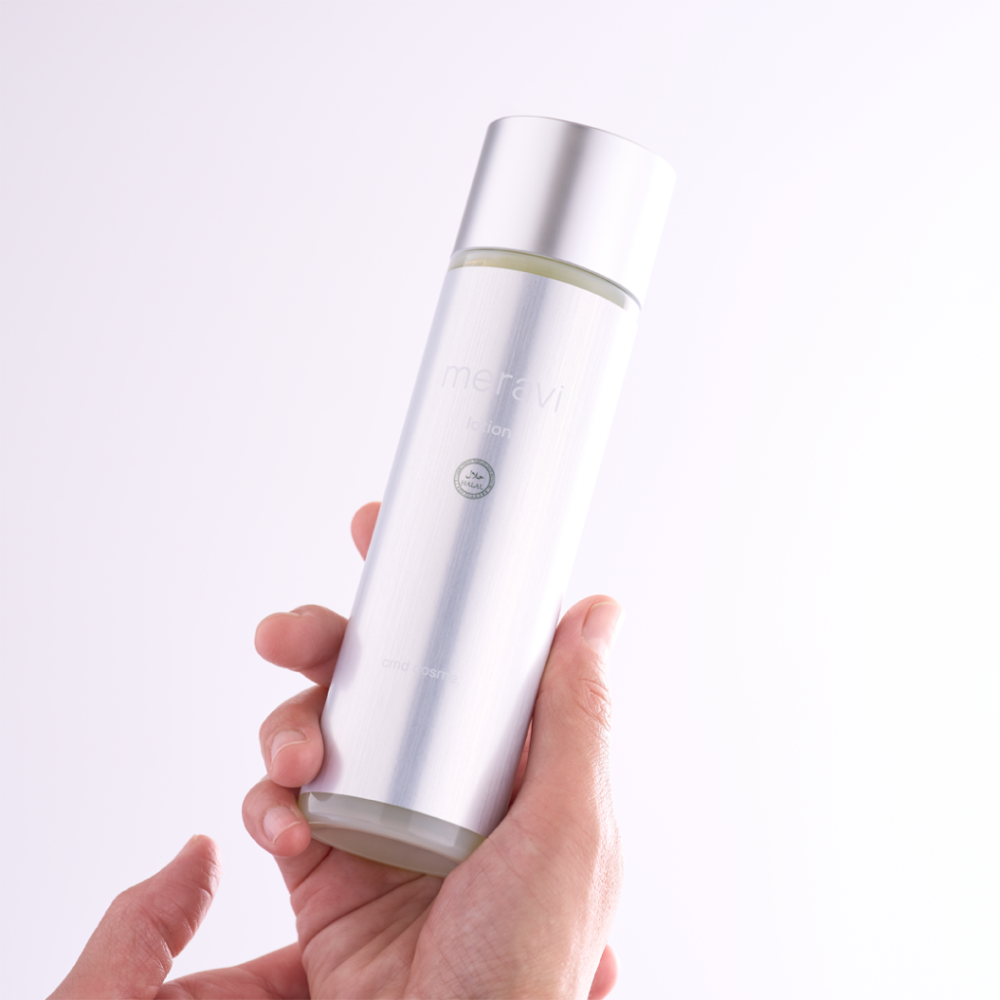 Fucoxanthin is a red-orange photosynthetic pigment found in seaweed brown algae such as kelp and wakame, which has been eaten by Japanese people for centuries.
meravi's Halal-certified toner helps replenish your skin's moisture and oil content, reducing the appearance of fine lines and wrinkles caused by dryness to keep your skin healthy. It is also suitable for people with sensitive skin.
As of now, only its toner is Halal-certified. But the brand also has plans to acquire certification for its serum and moisturizer. Click the link below for more info.
Also see:
Less is More, Muslim guide to J-Beauty


We have a network of Japanese companies keen to expand into the Halal market in Malaysia & Indonesia.
If you are interested in connecting with sustainable technology companies in Japan, simply JOIN the network from below. We will match the right one for you!