Get a taste of new chocolate from Indonesian cacao
MOTHERHOUSE Co. & Ltd, manufacturer and distributor of bags, jewellery and apparel, launched the "food" brand "Little MOTHERHOUSE" on 2nd February 2021 under the concept of "Create A World Class Brand From Developing Countries".
Developing countries are blessed with abundant food ingredients, nurturing farmers, and a thoroughly cultivated food culture. They will launch food products that highlight the potential of "food" in developing countries, born from the baton relay of life, spirit and culture.
The 1st release will be two kinds of chocolates made from cacao grown in Indonesia, where Muslims make up 90% of the population.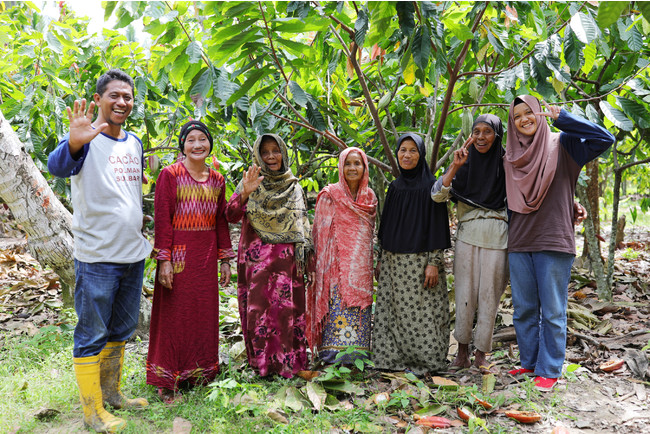 The 1st releases are:
・Indonesian Origins (JPY2,484 including tax)
Chocolate made from Indonesian raw cacao and one of the largest cashew nuts in the world.
・Irodori Chocolate (JPY1,296 including tax)
White chocolate made from Indonesian cacao in a unique blend, with naturally derived colours and flavours to create a gradation.
*Irodori Chocolate contain some substances that are not suitable for Muslim consumption such as milk powder and alcohol.
The products are in collaboration with Dari K, a craft chocolate maker based in Kyoto founded in 2011, with the vision of "Change The World Through Cacao". Aside from sourcing the best quality cacao beans in Sulawesi, Indonesia themselves, Dari K also supplies fermenting technology to plantations.
Further, they plant a variety of non-cacao fruit trees to preserve a diversified ecosystem and hedge against the risks of climate change while working sustainably to improve the lives of the local and protect the environment.
Motherhouse and Dari K carefully fermented the cacao in such an environment to create original high cacao chocolate and a new unique blend of white chocolate to create a colourful range of chocolates.
Motherhouse continues manufacturing in six countries utilizing the materials and culture of each: Bangladesh, Nepal, Indonesia, Sri Lanka, India and Myanmar. As of February 2021, they have 33 shops in Japan, 4 in Taiwan, 1 in Hong Kong, 1 in Singapore and 1 in France.
Groovy Japan introduces Japanese products and services for the Islamic market in English and Japanese.
Follow us on our social media and keep up-to-date with the latest news.